Join us for this year's 43rd Annual Equal Opportunity Day virtual gala. This year, we will honor some of Central Texas' fiercest champions
About this Event
Join us for this year's 43rd Annual Equal Opportunity Day virtual gala. This year, we will honor some of Central Texas' fiercest champions of civil rights, equal opportunity, and social justice.
Our 2020 EOD Gala affords us the chance to look back on our accomplishments and connect with Austin's best and brightest, but more importantly, it enables us to look forward to work that still needs to be done to bring social and economic equality to Austin's underserved communities.
The virtual black-tie gala will take place Friday, December 11, 2020. Social hour will start at 6:30 PM followed by the program at 7:00 PM.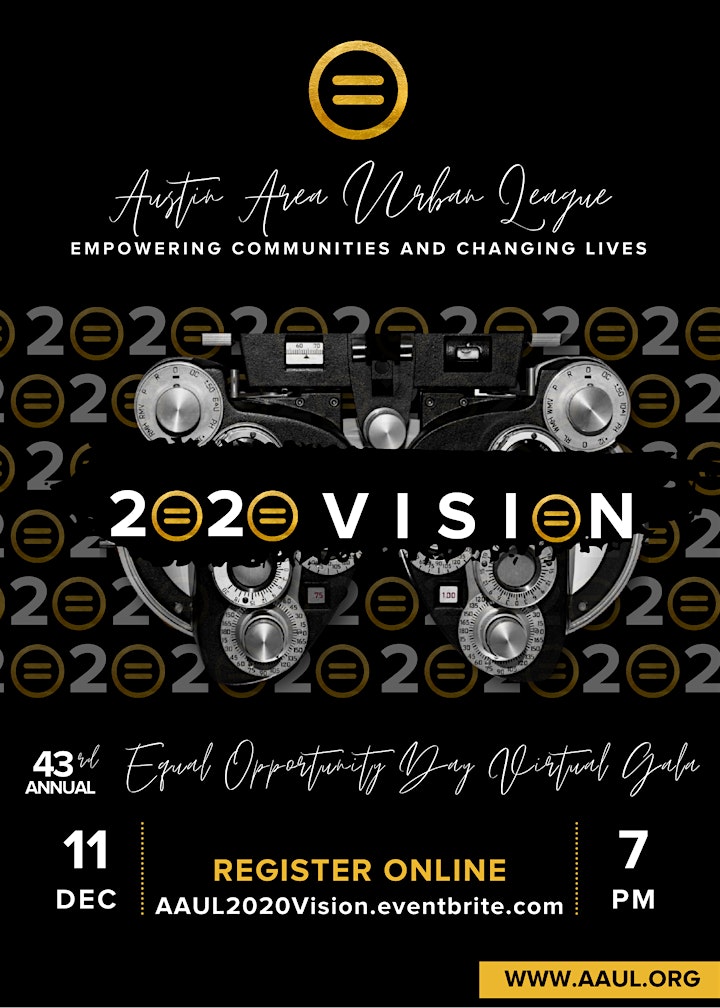 Date and Time
Location
Refund Policy