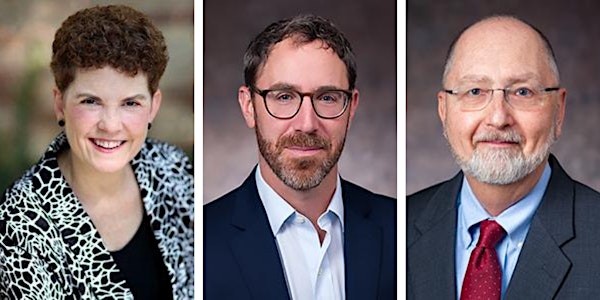 2020 Election Series: National Security & Election Interference
SIS faculty members will discuss the role national security and election interference may play in the upcoming US presidential election.
About this event
The aftermath of the 2016 election may have been the first time most Americans considered the idea that other countries might try to interfere in US elections, but national security experts have considered this a threat for years. The development of digital technologies which allow foreign governments to reach individual US citizens directly on platforms they trust has placed election interference high on the list of possible factors in the upcoming 2020 election. Join us for a discussion with foreign policy, national security, and cybersecurity experts about election interference and the threat it poses to democracy. An audience Q&A will follow the discussion.
Attendees should use this link to access the Zoom webinar: https://american.zoom.us/j/99794446086
Biographies
Audrey Kurth Cronin joined the faculty of the School of International Service in August 2016. She is the Founding Director of the Center for Security, Innovation and New Technology (CSINT) at AU. Professor Cronin's career has combined academic positions and government service. She was a faculty member and director of the core course on War and Statecraft at the U.S. National War College (2007-2011), and from 2005 to 2007 she was Academic Director of Studies for the Oxford/Leverhulme Programme on the Changing Character of War at Oxford University (Nuffield College). Prior, she was Specialist in Terrorism at the Congressional Research Service, responsible for advising members of Congress in the aftermath of 9/11. Her newest book, Power to the People: How Open Technological Innovation is Arming Tomorrow's Terrorists (Oxford University Press, 2020), which Foreign Affairs recently named on its "Best of 2019" list, analyzes the risks and opportunities of emerging technologies, especially patterns of global diffusion and innovation by individuals, terrorists, insurgents and other private actors.
At SIS, Professor Keith Darden teaches courses in international relations, comparative politics, and the politics of Eurasia. His research focuses on nationalism, state-building, and the politics of Russia, Ukraine and Eurasia. His forthcoming book, Resisting Occupation in Eurasia (Cambridge University Press), explores the development of durable national loyalties through education and details how they explain over a century of regional patterns in voting, secession, and armed resistance in Ukraine, Eurasia and the world. His award-winning first book, Economic Liberalism and Its Rivals (Cambridge University Press, 2009) explored the formation of international economic institutions among the post-Soviet states, and explained why countries chose to join the Eurasian Customs Union, the WTO, or to eschew participation in any trade institutions.
Prior to becoming the SIS Program Director for US Foreign Policy and National Security, Professor Eric Novotny was appointed Senior Advisor, Digital Media and Cyber Security at the U.S. Department of State. He was also Senior Advisor, Democracy and Technology, at the U.S. Agency for International Development. From 2006-2011, he was Senior Vice President at the Civilian Research and Development Foundation. He held senior executive positions at Lockheed Martin and at Hughes Electronics and is a former U.S. Air Force officer. At AU, he is also a Faculty Fellow of the Internet Governance Laboratory.
Carole Gallaher (moderator) is the senior associate dean at SIS. Her research has focused on organized violence by non-state actors and urban politics She has examined the politics, internal dynamics, and patterns of violence of militias, paramilitaries, private military contractors, and drug cartels. Her work has resulted in two books: On the Fault Line: Race, Class, and the American Patriot Movement (Rowman and Littlefield 2003) and After the Peace: Loyalist Paramilitaries in Post-accord Northern Ireland (Cornell 2007). Her second area of focus is on urban politics. As a human geographer living and working in a large metropolitan area, she looks at the major changes ongoing in DC. She is working on a book manuscript tentatively titled, The Politics of Staying Put: Tenant Right to Buy in Washington DC.