Sales Have Ended
Ticket sales have ended
Thank you for registering for the 2019 DSO Education Forum! We are excited to see you at the Aria Resort & Casino in Las Vegas. Make sure and book your hotel rooms early, as the block with discounted rates will sell out. You can book your room(s) by following this link: https://book.passkey.com/go/SHEN0519AR For travel, we suggest you arrive anytime on Thursday 5/16 and depart with a flight leaving Las Vegas anytime during or after the evening of 5/18. The event will end at approx. 4pm on 5/18. The room block / discount is good for Saturday night as we encourage attendees to stay through Sunday and enjoy Las Vegas. May is a beautiful time of the year for Vegas. Be sure you check the event website www.dsoeducationforum.com for event updates and speaker additions. We'll also post the final itinerary approx. 3-4 weeks prior to the event. In the meantime, if you have questions pertaining to the event or are interested in being a sponsor, contact Koren.Diamond@henryschein.com We will see you at the 2019 DSOEF! -Your Friends at Henry Schein Special Markets
Sales Have Ended
Ticket sales have ended
Thank you for registering for the 2019 DSO Education Forum! We are excited to see you at the Aria Resort & Casino in Las Vegas. Make sure and book your hotel rooms early, as the block with discounted rates will sell out. You can book your room(s) by following this link: https://book.passkey.com/go/SHEN0519AR For travel, we suggest you arrive anytime on Thursday 5/16 and depart with a flight leaving Las Vegas anytime during or after the evening of 5/18. The event will end at approx. 4pm on 5/18. The room block / discount is good for Saturday night as we encourage attendees to stay through Sunday and enjoy Las Vegas. May is a beautiful time of the year for Vegas. Be sure you check the event website www.dsoeducationforum.com for event updates and speaker additions. We'll also post the final itinerary approx. 3-4 weeks prior to the event. In the meantime, if you have questions pertaining to the event or are interested in being a sponsor, contact Koren.Diamond@henryschein.com We will see you at the 2019 DSOEF! -Your Friends at Henry Schein Special Markets
Description
ARIA HOTEL BOOKING LINK with discounted rates (book early rooms will SELL OUT):
https://book.passkey.com/go/SHEN0420AR
The 2020 DSO Education Forum will take place May 1-2, 2020 at The Aria Resort & Casino in Las Vegas. If you attended the 2019 event, you know this is a dental group practice & DSO conference not to be missed!

We had over 700 attendees at The Aria in May 2019 (over 165 group practices representing over 4,000 brick & mortar dental practices from the US, Canada, and Europe, and we are aiming for 900 at the 2020 Event.
Speakers are being posted as they're confirmed and will be available at www.dsoeducationforum.com. Get signed up today, and take advantage of a $60 "Super Early Bird" registration discount until November 15th. Use promo code "SUPEREARLY20" at checkout. After November 15th use promo code "EARLY20" for a $40 early bird registration discount, until February 20th. We look forward to seeing you at the 2020 DSO Education Forum at the Aria Resort & Casino in Las Vegas.

Exhibitor Space is limited to inviatation only by Henry Schein and all spaces have been filled. Industry Tickets are available for sale on this website.
---
2020 Keynote Speaker: Patrick Lencioni Founder and President of The Table Group, Renowned Business Author
Patrick Lencioni's passion for organizations and teams is reflected in his writing, speaking and executive consulting. He is the author of eleven best-selling books with over five million copies sold. His capstone book, The Advantage, is the pre-eminent source on organizational health. After sixteen years in print, his classic book, The Five Dysfunctions of a Team, remains a weekly fixture on national best-seller lists. Released in 2016, The Ideal Team Player is a much-anticipated follow-up to his team book and also a Wall Street Journal best-seller.
The wide-spread appeal of Lencioni's leadership models have yielded a diverse base of speaking and consulting clients, including a mix of Fortune 500 companies, professional sports organizations, the military, non-profits, schools and churches.
Patrick addresses thousands of leaders each year at world-class organizations and national conferences. Consistently the top rated keynote speaker at major events, Patrick shares his insights and inspires his audiences through his accessibility, humor and story-telling.
Named in Fortune magazine as one of the 'ten new gurus you should know,' Patrick and his work have been featured in USA TODAY, Bloomberg Businessweek, and Harvard Business Review, to name a few.
Prior to founding his firm, he worked as a corporate executive for Sybase, Oracle and Bain & Company. Patrick lives in the San Francisco Bay Area with his wife and four sons.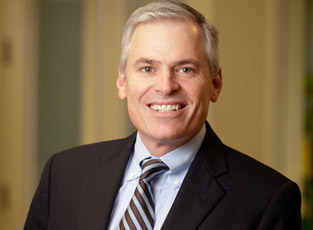 ---
For 2020, we have three tracks. Here is a description of each track:
Leadership Development
Leadership is 2020! The importance of Leadership in an expanding business is paramount to success. This track will focus on leadership principles and best practices to incorporate into your business. Perfect for members of a group practice or DSO members who manage other individuals. Whether they're new to a leadership position or a seasoned leader, the track will cater to all experience levels. This track will teach attendees best in class team coaching, mentoring skills, and how to build team harmony within one location and across many locations. This session will feature interactive activities, as well as keynote lectures from world class leadership development experts as well as COO's, Regional Managers, and Executives from DSO's.
National & Emerging DSO
Speakers & content will be geared toward DSO's with both a National and emerging footprint. Speakers will focus on best practices, scalability, as well as legal and regulatory compliance.
DSO Hygiene
We bring in the leading dental hygiene consultants & speakers to educate on best in class hygiene practices, for one location and then scaling that to multiple locations. In 2018 this track became an idea exchange and terrific networking room for hygiene professionals and leaders across the US & Canada.