2020 Dr. Martin Luther King Jr. Multi-Ethnic Faith Based Service with Gospe...
Description
If you have a family member or loved one that has used drugs in the past or currently uses drugs, you do not want to miss this service. It will be a place of healing, restoration and recovery through songs, prayer and testimonies!
The Special Guest is Rev. Dr. Pastor Adebo Tomomewo from London, England, United Kingdom, a renowned Author & Pastor.
This year's multi-ethnic faith based service is ministry with a purpose and designed to encourge prevention and sobriety. Living the Dream of Dr. Martin Luther King is our focus as we promote anti-drugs, and anti-suicide through messages of inspiration, love and persistence.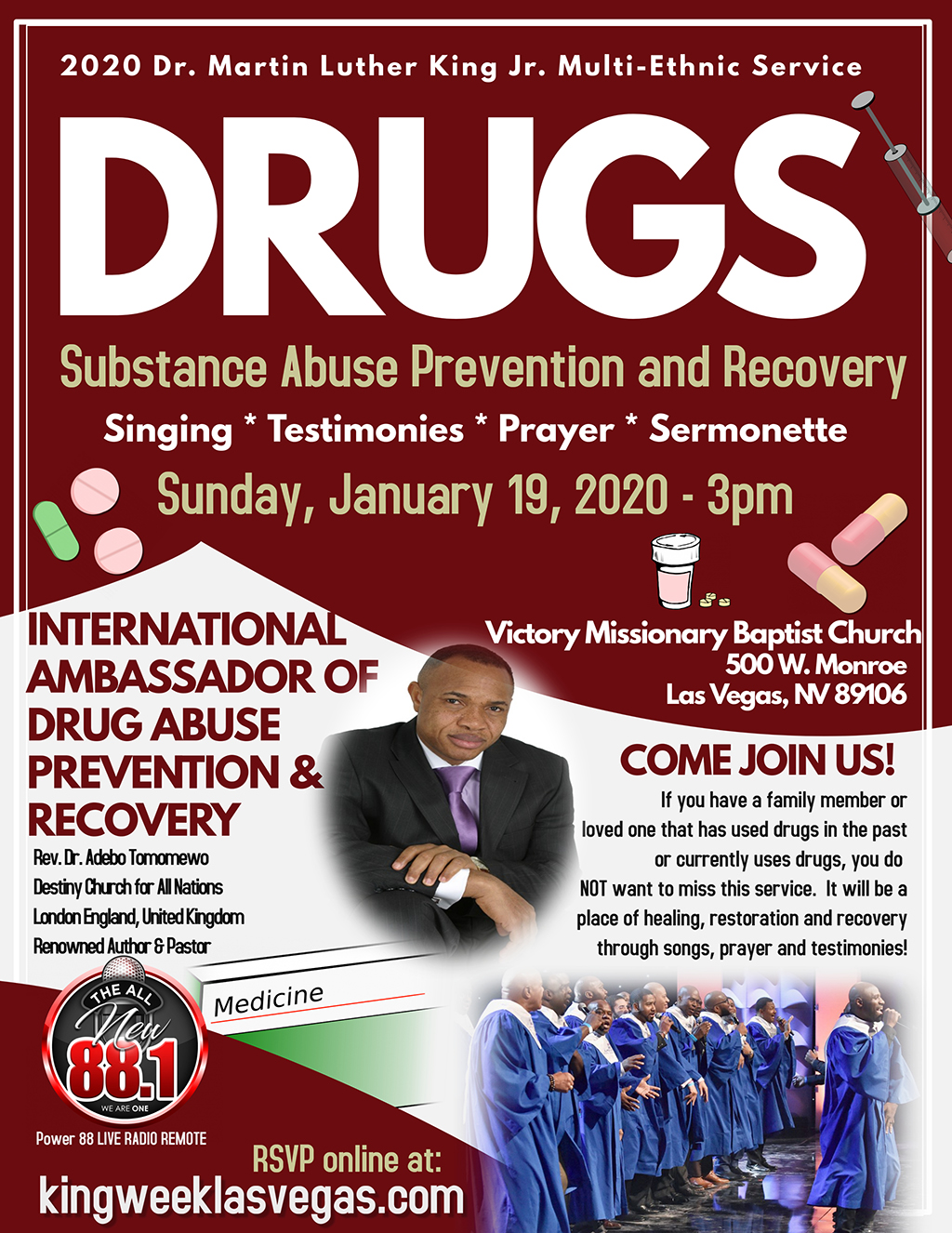 Meet us there, NO....Beat us there!