Vision Health Pioneers Incubator 2020 Demo Day - Join us and discover how 7 Startups transformed their vision into reality!
About this event
In March 2020 our Berlin based Startups from the Vision Health Pioneers Incubator, began their journey with their own vision in mind and the common goal to transform healthcare. Witness now how they turned their ideas into real-life solutions - in less than a year.
Join the first-ever Vision Health Pioneers Incubator 2020 Demo Day to watch our Healthcare Startups pitch & learn how they plan to continue making their vision a reality! The Demo Day event will be 100% online, so you can watch from anywhere!
Our Agenda
Improving mental health in the workplace, balancing the gut microbiome, and transforming geriatric care - each of the 7 Startups tackle a variety of topics and problems.
On November 26th, it is time for them to shine. We prepared the following agenda for you:
5:00 PM: Opening of the Virtual Stage
5:10 PM: Keynote
5:30 PM: Startup Pitches
6:40 PM: Closing Words & Celebration
6:45 PM: Book your 15 min 1:1 with the Startups

The Pitching Order of the Night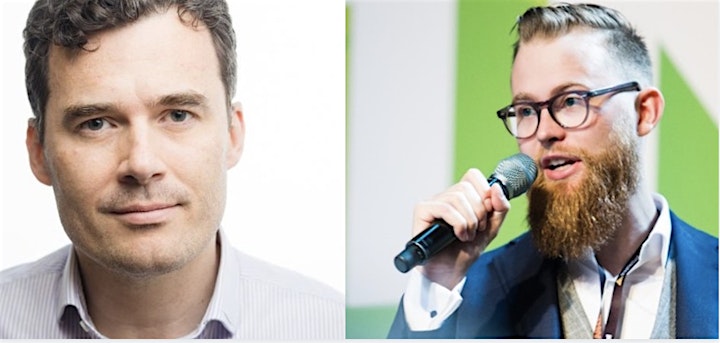 Our Keynote and our Master of Ceremony
Two renown entrepreneurs will kick off the evening: Justin Halsall will guide you through the Demo Day and also interview our Keynote speaker: Keith Grimes!
Keith is Medical Director at Babylon Health, an NHS GP with nearly 20 years of experience on the front line of Primary Care, and the founder of VR Doctors, an online forum supporting the Immersive Healthtech community. A keen advocate of the power of technology to deliver quality improvement globally, he has delivered award winning Digital Medicine projects, as well as pioneering work in Clinical VR and Artificial Intelligence. He was an expert panellist on the Topol Review, an independent report on preparing the healthcare workforce to deliver the digital future, and leads the Babylon Clinical AI Fellow Programme.
REGISTER NOW!
Don't miss out on the opportunity to meet the founders who have managed to turn their visions into reality reality! Join the livestream on November 26th - at 5pm and see, how much can be achieved in less than a year.
We look forward to welcoming you!
Investors who are interested in meeting the Startups in addition to the event, get in contact: maren@visionhealthpioneers.de
Journalists who would like more information about the event, get in touch: jemma@visionhealthpioneers.de