2020 Citizens' Climate Southern California Conference
Description
2020 Citizens' Climate Lobby (CCL) Southern California Regional Conference
Working Together On Climate Change Solutions
All tickets include two vegan lunches (Saturday and Sunday)
Regular price: $100
Student (through graduate school): $25
Friday 2/21 is the last day to save $25 off a same day ticket! Don't wait!
If you are on a fixed income, please contact Kathy Orlinsky (Kathy@citizensclimate.org), for a discount code. If you can only come for one day, you can use the code "OneDay" for 20% off.
And if you can afford it, please consider making a donation to help us bring more people to the table!
Guest Speakers: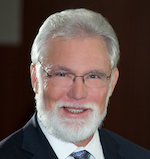 R. Rex Parris is the Mayor of Lancaster. His vision of making Lancaster the Alternative Energy Capital of the World, and his various successes in this endeavor, has garnered worldwide media attention.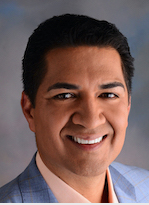 Anthony Yanez is the meteorologist for NBC4's weekday newscasts at 4 p.m. and 6 p.m. He holds seals of approval with prominent weather organizations including the American Meteorological Society (AMS) and the National Weather Association (NWA).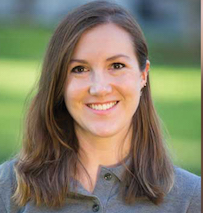 Dr. Sandra Kirtland Turner is a paleo-oceanographer, paleoclimatologist and Earth system modeler. She investigates the drivers and consequences of carbon cycling on a warm Earth on timescales ranging from the geologically brief to multi-million year trends.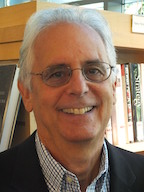 Sam Daley-Harris founded the anti-poverty lobby RESULTS in 1980, co-founded the Microcredit Summit Campaign in 1995, and founded Civic Courage in 2012.
---
AGENDA
SATURDAY, FEBRUARY 22, 2020
8:00am - 9:00am: Registration
9:00am - 9:50am: Welcome and opening remarks, led by CCL Coordinator and Emcee Elizabeth Fenner, CCL Event Specialist and Conference Chair Kathy Orlinsky, and CCL Executive Director, Mark Reynolds
9:50am - 10:35am: Climate Change on Television, presented by NBC4 Meteorologist Anthony Yanez
25 minute networking break
11:00am - 11:45am: Youth Working Together Toward Climate Action, moderated by CCL Membership Coordinator, Sara Wanous
Ryan Gardiner, Statewide Co-Chair of the California Federation of College Republicans
Patricia Haigh, 4th year UCI student, president of Climatepedia
Arjun Marwaha, high school senior, author of Our Changing Earth
Sahil Nandwani, USC College Republicans Chairman and the California Federation of College Republicans Los Angeles Regional Vice Chair.
11:50am to 12:35pm: Mayor R. Rex Parris of Lancaster California
12:35pm - 12:45pm: Good news on the fundraising front, led by CCL Grants Manager, Ashley Skoch
Lunch (included)
1:45pm - 3:45pm: Choice of training session:
Climate Advocacy Training (for people who are new to CCL), led by Carl Yaeckel and Katharine Keith
Leadership Training (for Group Leaders and Congressional Liaisons), led by Mark Reynolds
How to use Motivational Interviewing to stop arguing and find solutions - (Everyone who has had our Climate Advocate Training is welcome), led by Director of Motivational Interviewing for Change, Dr. Liz Barnett

Presenting, Scheduling, Tabling, and Engaging Community Leaders: How to Energize and AMP UP your Climate Message (Everyone who has had our Climate Advocate Training is welcome), moderated by Dana Leslie, presented by Eve Simmons, T. Todd Elvins and Robert Kalajian.
4:00pm - 4:35pm: Choice of breakouts
Making connections with conservatives on climate: how to be effective with friends, neighbors, and relatives, led by Judy Berlfein and Larry Peranich
Fridays For Future Global Movement in SoCal, moderated by Tristan Miller, presented by Kevin Patel and Kori Malia
Finding your voice: Writing LTEs and Op-Eds that make a difference, led by Susan Kobara
RoadMap to City Resolutions for HR 763, presented by Virginia Bernal, Larry Hitterdale and Craig Preston
30 minute Networking break
5:05pm - 5:50pm: Explaining the Energy Innovation Act and Where It Stands Now, led by CCL Legislative Assistant, Adeline DeYoung
5:50pm - 6:30pm: Climate Challenge: test your knowledge against your neighbors. Which table will come out on top?

SUNDAY, FEBRUARY 23, 2020
8:00am - 9:00am: Registration
8:10am to 8:50am: Interfaith Gathering, hosted by Pastor Jeff Utter
9:00am - 9:35am First set of breakouts
Bringing Businesses to the Climate Table, presented by José Trinidad Castañeda III and Craig Preston
3 Pillars of a Circular Economy: The Keys to A Sustainable Future, led by Victoria Charles
Effective Local Actions That Build Activism, led by Patty Yoo and Dan Kegel
9:45am - 10:20am Second set of breakouts
The policy choices that underlie the other carbon pricing bills, and how they compare to HR 763, led by Chris Hilger and Kathleen Andrews
Back to the Future - what Earth's past tells us about climate change, presented by Dr. Sandra Kirtland Turner
Schools for climate action, presented by Gerda Newbold
30 minute networking break
10:50am - 11:30am: Are Shouting and Silence Our Only Two Options? Bringing Bipartisanship and Transformation to Citizen Activism, led by Sam Daley-Harris.
11:35am - 11:55am: State of the State by CCL CA Coordinator, Dr. Tasha Reddy.
12:00pm - 12:10pm: Travelship program, by Craig Preston
12:10pm - 12:40pm: Concluding remarks by Mark Reynolds.
Lunch (included)
New to Citizens' Climate Lobby?
Learn how this organization has launched bipartisan progress to solve the climate crisis, and why we support the Energy Innovation and Climate Dividend Act.
Already Connected with CCL?
Get reunited with your fellow activists who are working on timely, effective, and durable climate actions.
The annual Citizens' Climate Lobby (CCL) Southern California Regional Conference is a great opportunity for new and experienced CCL volunteers to learn, practice skills, expand our reach, and inspire one another in order to achieve powerful climate legislation in Congress. Everyone is welcome and everyone is needed!
What you'll get from the 2020 Southern California Conference:
Effective approaches for bridging the political divide

Better understanding of carbon pricing

New tools for building political will in your district

And more!
For more information, contact Kathy Orlinsky (kathy@citizensclimate.org).
Speaker biographies, online schedule and talk descriptions are in the online Event Guide app
Download Grenadine Event Guide in your mobile app store

Insert mobile code: 2020SOCALRC
When:
Saturday, February 22nd and Sunday February 23rd
Where:
Golden Eagle Ballroom, Cal State Los Angeles: 5151 State University Drive, Los Angeles, CA 90032
---
Homestay opportunities:
If you are interested in participating in our volunteer-led homestay program as either a host (thank you!) or a guest, please send an email to Chris Van Beveran (becktravel@yahoo.com) with the subject line: Homestay.
---
Legal Stuff:
Minors (under 18) Registration: If you are under the age of 18, or are registering for someone under 18, a signed permission slip must be completed to attend the conference. Download a permission slip HERE. Send completed permission slips to Kathy Orlinsky (kathy@citizensclimate.org). Minors must be accompanied by a parent/guardian or chaperone (who must also be registered for the conference).
Questions? Please email Kathy Orlinsky (kathy@citizensclimate.org)
By registering for this event, you are giving Citizens' Climate Lobby and Citizens' Climate Education permission to send you email including information about CCL/CCE and how you can volunteer and support our work. You can unsubscribe at any time by emailing unsubscribe@citizensclimatelobby.org.