Chicago Toy & Game Fair spans three virtual stages, families won't want to miss the fun! We have something for everyone!
About this event
2020 Virtual Chicago Toy & Game Fair! We may not be able to see one another in person this year, but we can still have fun! Spanning 8 virtual stages, there's something for everyone! Explore, Discover & Experience!
Stage 1: The Young Inventor Challenge Awards Presentation and a workshop for young inventors
Stage 2: Preschoolers will enjoy entertainment, everything from behind the scenes of making a toy or game, storybook reading by characters, magic, singalongs, and more!
Stage 3: Gather the whole family together to hear the stories behind your favorite toys and games.
Stage 4: Watch Columbia College's Twitch programming for our viewers with student games currently in development and interviews with those designers.
Stage 5: We will be sharing highlights from the past ten years of the Magnificent Mile Lights Festival tree-lighting parade. Who does LOVE parades!
Stage 6: How about a bit of British programming? We've partnered with Dr, Amanda Gummer's Play at Home Fest for some awesome programming with an accent!
Stage 7: Get out your Etch-A-Sketches and sketch with Princess Etch!
Stage 8: Fun with E-Blox! Everyone loves E-Blox a leader in educational electronic toys and products that engage children to Learn by Building
Are you a Scout, firefighter, police, active military, educator, librarian or grandparent? Check out our ticketing page for more information on free admission. 
Check out other events happening at ChiTAG Week: https://www.chitag.com/single-post/2020/08/19/CHITAG-REBRANDS-AS-PEOPLE-OF-PLAY-POP-AND-ANNOUNCES-WEEK-OF-VIRTUAL-PROGRAMMING-TO-KICK-OFF-THE-2020-HOLIDAY-SEASON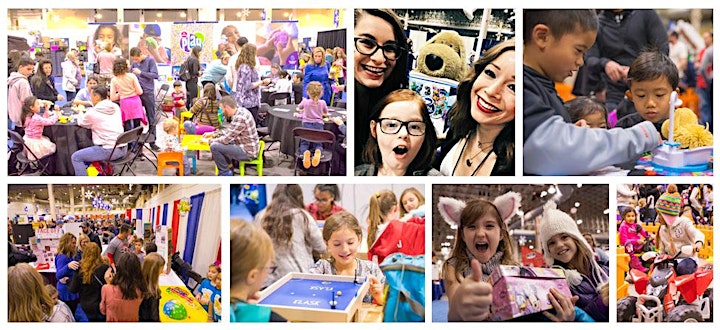 Organizer of 2020 Chicago Toy & Game Fair
We're the Chicago Toy & Game Group and you can call us "CHITAG" – pronounced SHY-Tag – for short. We produce ChiTAG Week, a series of events promoting and celebrating play and innovation that welcomes industry, consumers and traditional and social media the week before Thanksgiving. Our main events include:
Chicago Toy & Game Fair (since 2003). The first and the largest public toy and game fair in North America targeting families. 

Inventor and Innovation Conferences (since 2006) The largest gathering of professional inventors, new inventors and product acquisition executives in the world. Attendees come from approximately 25 countries to pitch ideas, network, learn and celebrate the toy and game inventor community. 

Play in Education (PIE) Conference - (Since 2006) Studies show a focus on play means better performance in academics and social competence. This conference discusses strategies for bringing play into the classroom and provides CE credits.

Toy & Game Innovation Awards (TAGIEs) (since 2008). The TAGIEs are an elegant and playful evening gala that brings together industry leaders from inventors to manufacturers to retailers as well as the public for a celebratory evening of innovators and inventors from around the world for their exceptionally innovative spirit of fun, philanthropy, and humanitarianism.

Young Inventor Challenge (YIC) (since 2006). The YIC provides an opportunity for children ages 6 to 18 to showcase their original toy and game inventions to industry professionals, members of media and the general public. All entrants receive feedback from industry executives and inventors and licensing agreements with toy and game companies. 

PlayCHIC (since 2012) Fashion sells. The PlayCHIC Fashion Event celebrates dress-up by inspiring play through a new avenue - fashion.