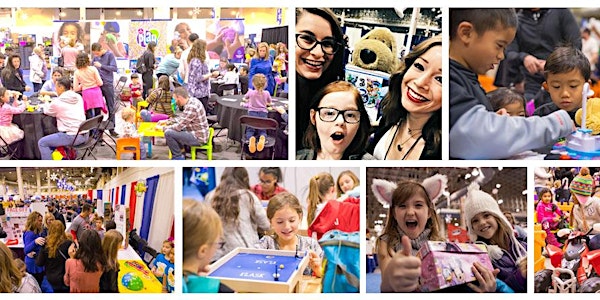 2020 Chicago Toy & Game Fair: Retailer & Trade Preview
Description
North America's Biggest Toy & Game Fair Open to Kids of All Ages!
Retail, Trade and Media preview hour is Saturday 9am-10am and Sunday 9am-10am. The Exhibit Hall opens to the general public at 10am each day.
The Chicago Toy & Game Fair is an opportunity for you to interact directly with with the people who make your products in a highly interactive environment. You'll get the benefit of America's best focus group by observing which products thousands of fair-goers gravitate toward, gain product knowledge by watching manufacturers sell the product they know the best, and walk away with tips for better pitching and merchandising ... all while developing better business relationships.
Meet the Exhibitors and Manufacturers and try out their products before the crowds stream in at this special preview hour for Retailers and Trade, and their families! Then when the Fair opens to the public, you will get a chance to observe how consumers interact with the products that captured your interest at the Preview. Most Exhibitors are ready to take orders or sell product directly from their booth.
You and your family are welcomed as our guests at the Fair!
Like us on Facebook and follow us on Twitter for updates and special promotions!
Check out other events happening at ChiTAG Week:
Conferences https://www.chitag.com/conferences
Young Inventor Challenge www.chitag.com/yic
Toy & Game Innovation Awards (TAGIEs): http://www.chitag.com/tagies
Parking and Directions: https://www.chitag.com/directions