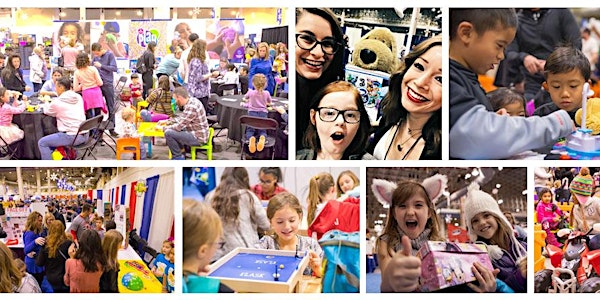 2020 Chicago Toy and Game Fair: Educators and Librarians
Description
North America's Biggest Toy & Game Fair Open to Kids of All Ages!
What are you planning for the holidays? Come join us for a wonder-inspiring weekend at the 17th annual Fair brought to you as part of the Chicago Toy & Game (ChiTAG) Week - the largest non-hobby toy and game fair open to the public in North America! Enjoy the many special events that appeal to all ages 0 to 100!
We understand the vital role that play has in the educational process. Educators and librarians receive free admission to the Chicago Toy & Game Fair. Additionally, we provide the following programs with your needs in mind.
If you want to bring a class or school group, please contact us for a special group discount.
Play in Education Conference Saturday at Fair
Educators will learn about incorporating play in the classroom, enjoy lunch, receive CPDU/CE Credits, free entry for you and your family to the Fair, Chance to win prizes at the end of the Conference
https://www.chitag.com/2019-play-in-education-conference
Young Inventor Challenge
One of the fair's signature events, the Young Inventor Challenge provides kids ages 6 to 18 a place to showcase their ideas to fair-goers and industry professionals alike! Materials are provided for educators and librarians to organize their own Inventor Workshops in their classrooms and youth departments. No cost to enter, and great prize packages to be won!
Like us on Facebook and follow us on Twitter for updates and special promotions!
Parking and Directions: https://www.chitag.com/directions
Play in Education Resource This online resource provides educators, librarians and home-schoolers with the tools they need and suggestions for ways to bring play into the classroom. Be sure to sign up for the Play in Edcuation Monthly Newsletter!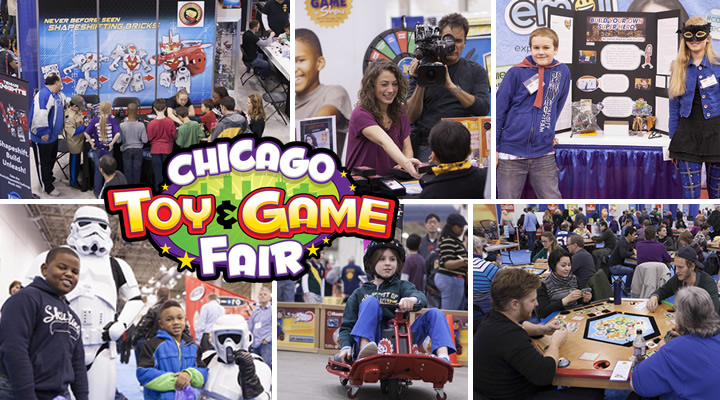 Check out other events happening at ChiTAG Week:
Toy & Game Innovation Awards (TAGIEs) ($250)
More details: http://www.chitag.com/tagies