Black stories matter! A virtual convening on the distribution of Black media content in the age of COVID -19
About this event
Biennially, BPM convenes a National Black Media Story Summit. Representatives from media networks, content creators, and content distributors convene at these gatherings to discuss the state of Black stories across commercial media, XR, and public television. The Covid-19 crisis forced us to redesign the 2020 Summit so that the conversation continues even as we shelter in place.
The redesigned 2020 Story Summit is now a three-day virtual convening that includes an opening town hall, a series of panel discussions on the topic of distribution, and a watch party salute to the work of documentary trailblazer Marlon Riggs. We'll close the summit with a virtual celebration of our 40th Anniversary.
Virtual Town Hall - THE PANDEMIC PIVOT
Tuesday, June 23 (7:00 - 8:00 pm EDT)
The COVID-19 pandemic has thrown all sorts of companies for a loop. Now everyone is scrambling to figure out how to keep their audiences, members, and customers engaged for what may be an extended period of social distancing. In this town hall, learn how three organizations in Atlanta, Harlem, and New Orleans are pivoting during the pandemic to develop online events that showcase Black talent.
Featured Speakers: Ryan Wilson, The Gathering Spot, and Jason Steer, Apollo Theater. Moderated by Stephanie McKee-Anderson, Junebug Productions.
This event will be made accessible for the hearing impaired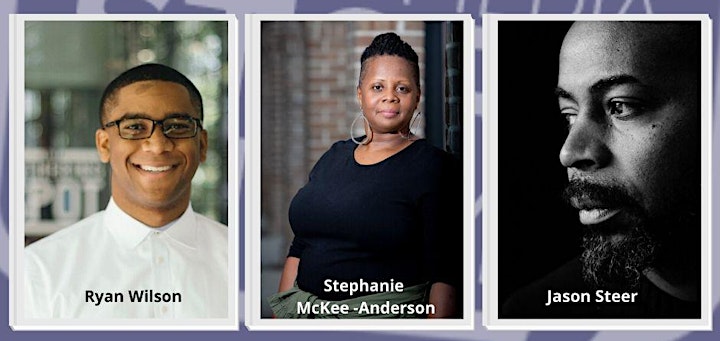 Panel Sessions - REBUILDING THE DISTRIBUTION ECOSYSTEM
Wednesday, June 24, (2:30 - 4:30 pm EDT)
Here's our chance! With the traditional model upset by the current pandemic and discussions happening across the board around solutions, now is the time to look beyond immediate fixes to rebuild the foundation. Prior to Covid-19, there were persistent problems in distribution opportunities available to Black content creators. We can capitalize on the industry's current flexibility and creative thinking to arrive at solutions that address the ongoing inequities faced by Black storytellers. The Rebuilding the Distribution Ecosystem session will have a capped attendance to optimize our ability to gather everyone's valuable insights.
Featured Speakers: Maori Holmes, BlackStar Film Festival; Dr. Yaba Blay, author; Michelle Materre, Creatively Speaking; and Aymar Jean Christian, OTV-Open Television.

Watch Party - CLIPS & CONVERSATIONS
Thursday, June 25, (2:30 - 4:30 pm EDT)
Between 1987 and 1995, public television released the independent documentaries of filmmaker Marlon Riggs:Tongues Untied, Black Is ... Black Ain't , Color Adjustment, and Ethnic Notions. Join us for a conversation about his impact on public media and the field.
Featured Speakers: Thomas Allen Harris, Family Pictures USA; Rhea Combs, Smithsonian National Museum of African American History; and Luchina Fisher, Mama Gloria. Moderated by Yoruba Richen, The New Black

BPM 40th ANNIVERSARY VIRTUAL HOUSE PARTY
Thursday, June 25 (7:00 - 8:00 pm EDT)
#BPM40th Anniversary Virtual House Party featuring streamed music, BYOB, and a special DIY anniversary menu by Celebrity Chef Ricky Moore, owner of SALTBOX Seafood Joint and featured in PBS' The Hook.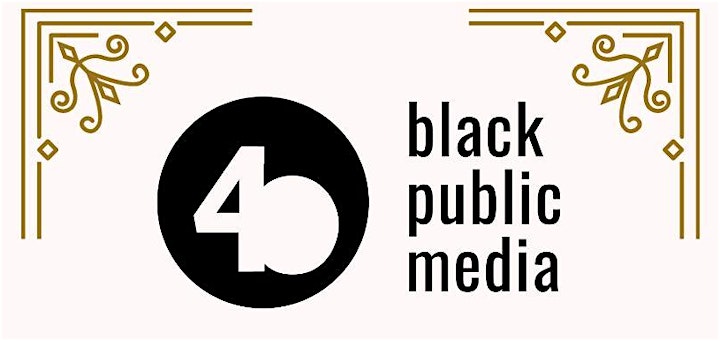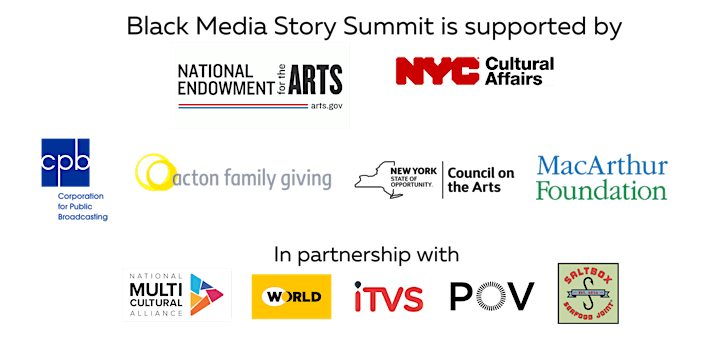 Organizer of 2020 Black Media Story Summit
Black Public Media (BPM) develops, produces, funds, and distributes media content about the African American and global Black experience.  Our mission is to commit to a fully realized expression of democracy and we accomplish this by supporting diverse voices through training, education, and investment in visionary content makers.
For 40 years, BPM has addressed the needs of unserved and underserved audiences.  BPM continues to address historical, contemporary, and systemic challenges that traditionally impede the development and distribution of black stories.