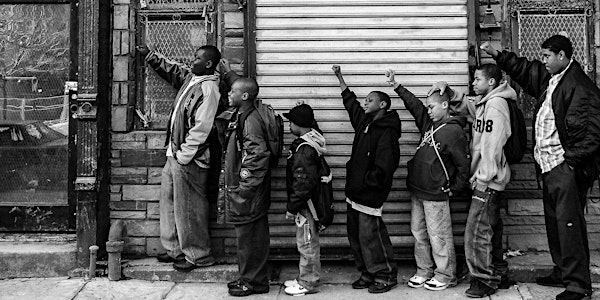 2020 Black Lives Matter Teen Conference + Teen Night Open Mic
Location
Schomburg Center for Research in Black Culture
515 Malcolm X Boulevard
New York, NY 10037
Description
The Schomburg Center's fourth annual Black Lives Matter Teen Conference (BLMTC) centers young people and engages them as key leaders and influencers within their communities. The BLMTC convenes young people (ages 11-18) from across New York City and the Tri-State area to celebrate and affirm their voices, build community, and provide today and tomorrow's leaders with the tools and knowledge to responsibly make the world a better place.
This conference is inspired by the Black Lives Matter Movement founded by Alicia Garza, Patrisse Cullors, Opal Tometi in 2013, and the incredible young people committed to justice, equity, and happiness for all. The day will include activist teach-ins, youth-led panel discussions, teen performances, and interactive arts and media workshops, and a Teen Night Open Mic Edition.
All workshops are first to come, first seated. Registration opens at 9:00 AM!
Special Note: Teen Night Open Mic & After Party @ the Schomburg at 6:00pm-10:00pm.This event is open to youth ages 14-18. This is a space for young people to express themselves freely and unapologetically. We ask parents/guardians to respect this intention and refrain from attending/participating in the event. If any parents/chaperones plan to attend the open mic, they will be encouraged to sit in the rear of the auditorium.

@SchomburgCenter #BLMTeenConference #Teen Night
If you would like to register a youth group or school group, please email the conference founder/organizer Kadiatou Tubman at kadiatoutubman@nypl.org.
---
BLMTC 2020 WORKSHOPS & PRESENTATIONS
Opening Performance by Olutoyosi Ajanlekoko, Urban Word NYC
Olutoyosi Ajanlekoko is a 2019 NYC Youth Poet Laureate Ambassador with Urban Word NYC, a youth program that offers free workshops and performance opportunities for youth all over the city. Olutoyosi has performed at the Apollo Theater as well as the New-York Historical Society. She truly believes in serving her community, and she is a volunteer at the Veteran Hospital. She is a senior at the Institute For Health Professions at Cambria Heights where she is also the captain of the track team. She hails from Nigeria but presently resides in Queens.
Keynote Remarks by Tochi Onyebuchi
Tochi Onyebuchi is the author of Beasts Made of Night, its sequel Crown of Thunder, War Girls, and the upcoming Riot Baby, which is inspired by the Black Lives Matter movement. His short fiction has appeared in Asimov's Science Fiction, Omenana, Black Enough: Stories of Being Young & Black in America, and elsewhere. His non-fiction has appeared in Uncanny Magazine, Nowhere Magazine, Tor.com and the Harvard Journal of African-American Public Policy. He is the winner of the Ilube Nommo Award for Best Speculative Fiction Novel by an African and has appeared in Locus Magazine's Recommended Reading List. He holds a B.A. from Yale, an MFA in Screenwriting from Tisch, a Masters degree in Global Economic Law from L'institut d'études politiques, and a J.D. from Columbia Law School. Tochi resides in Connecticut where he works in the tech industry and is currently writing the epic sequel to Beasts Made of Night.
WORKSHOPS
The art of flying while Black | Toni Morrison once wrote, "If you wanna fly, you got to give up the sh*t that weighs you down". In this workshop, we will have the hard conversation around how if we want the Black community to fly, we got to give up sexism, heterosexism, homophobia, and transphobia, which continue to weigh us down. Facilitated by Shamari Reid, Teachers College, Columbia University
Self-Care in the Age of Black Lives Matter (All Ages) | Taking care of ourselves is important now more than ever. The workshop will explore self-care practices that include sensory awareness, breathwork for emotional clarity, and movement as meditation. Facilitated by Liana Naima, White Light Reiki Master and Vortex Energy Healing® Practitioner

Screening of PUSHOUT: THE CRIMINALIZATION OF BLACK GIRLS IN SCHOOLS | "Pushout" is a feature-length documentary that takes a close look at the educational, judicial and societal disparities Black girls face in the United States. Inspired by the groundbreaking book of the same name by the renowned award-winning author and social justice scholar, Monique W. Morris, Ed.D, the documentary confronts the ways in which the misunderstanding of Black girlhood has led to excessive punitive discipline which in turn disrupts one of the most important factors in their lives, their education. It is a nominee for the NAACP Image Award.

"What lies between Justice & Just-Us" | We will explore the ways in which youth identity is in-part influenced by their personal experiences and environmental and political factors that contribute to the decisions they make. Facilitated by Center For Justice at Columbia University, Justice Ambassadors

Youth-led Bystander Intervention Training (All Ages) | Activate your inner activist in this youth-led workshop that teaches participants how to identify warning signs of racism, sexism, and sexual violence, and explains effective techniques for safely stopping hostile situations or supporting someone in need. Facilitated by YWCA of NYC
Dance for Liberation (All Ages) | A fun-filled and uplifting dance class journeying through styles of the African Diaspora including West African, Hip-Hop and House. It will be a jam-packed hour of living our joy through dance! Facilitated by Movement of The People Dance Company
YVote - Because Black Lives Matter | Learn more from this leading youth voting movement through which young people connect their passions and beliefs with how they can make a difference, at and beyond the ballot box. Facilitated by YVote
Is My Melanin Poppin' | Explore the history and contemporary social and economic impact of colorism in our communities. Facilitated by Junior Scholar Program Leaders Imani Washington and Brennan Forte
Smoke and Mirrors | Among youth, the prevalence of menthol use is highest among African-Americans: seven out of 10 African-American youth smokers smoke menthol cigarettes. Flavors Hook Kids NYC will discuss their campaign to restrict menthol-flavored cigarettes in New York City and discuss ways to build awareness around Big Tobacco's marketing & menthol cigarettes. Facilitated by Flavors Hook Kids NYC
Peace King | This workshop will explore Black masculinity, vulnerability and empowerment. Facilitated by Yannick Forest
Reparations: Their Eyes Were Watching Banks | Junior Scholars will perform characters created based on historical figures who rebelled against slavery and enslavers whose tireless efforts were dedicated to keeping black people in bondage for profit. The performance explores reparations and rebellion, the comedy, blagedy and unrelenting quest for freedom, justice and economic sustainability. This piece is developed through the BlackIssuesISSUES initiative within the theater department to use humor to heal the racial divide through sketches, polling of the audience and structured post-performance dialog. Facilitated by Kanene Holder, BlackIssuesIssues and Junior Scholars Program
__________________________________________________________
FIRST COME, FIRST SEATED
For free events, we generally overbook to ensure a full house. All registered seats are released 15 to 30 minutes before the start time, so we recommend that you arrive early.

GUESTS
Please note that holding seats in the Langston Hughes Auditorium is strictly prohibited and there is no food or drinks allowed anywhere in the Schomburg Center.
PRESS
Please send all press inquiries (photo, video, interviews, audio-recording, etc) at least 24-hours before the day of the program to Lisa Herdon at lisaherdon@nypl.org.

Please note that professional photography and video recordings are prohibited without expressed consent.