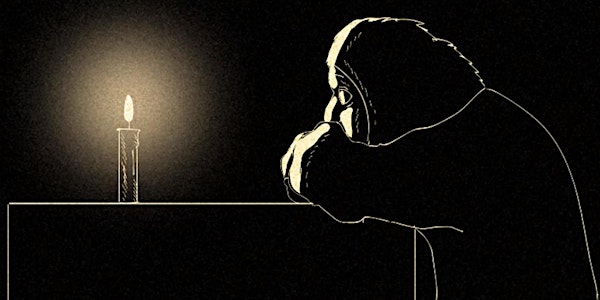 2020 BIFF: Racial Justice in View Shorts Block
Works exploring issues of race, immigration, visibility, (in)justice and more.
About this event
La Dolce Vita
Pouya Afshar (Dir), 5 minutes, NY Premiere, USA
La Dolce Vita is the story of a displaced character. 'Hope,' decides to leave his/her war infested city to find a better life abroad. She/He goes on a journey looking for purpose in life and in a new world, but encounters a wall along the way.
_
Arrival Archives
Maya Bastian (Dir), 11 minutes, NY Premiere, Canada
Two families fleeing violence seek refuge in Canada to began new lives. Arrival Archives is an artful exploration of newcomer arrival stories, told through a multi-generational viewpoint. The stories intertwine as one, illustrating that Canada's cultural landscape is a communal experience shared by many different faces.
_
Hues and Hidden Kings
Sydney Morgan (Dir), 7 minutes, NY Premiere, USA
A poetic performance exploring racial and political injustice in America. The redefining declaration of inheritance made by an African American artist.
_
Right on Time
Jeremy Gonzalez (Dir), 9 minutes, NY Premiere, USA
"Right on Time" is a look into the meaning of fatherly love. We watch as Kevin Davis explains the role his father played in overcoming his struggle with mental health and how he is passing that on to his own sons.
_
Only in Toledo
Dan Lior (Dir), 3 minutes, WNY Premiere, USA
Only in Toledo was born out of a internet meme callously targeting a young man working with what he has to provide for his family. This is the story of DeShawn Willis, a young man from Toledo, Ohio who tried to open up a landscaping business shortly after his van broke down.
_
To Love Your Blackness Is A Revolutionary Act
Jason "JaFLEU" Fleurant (Dir), 1 minute, WNY Premiere, USA
A Treal Toonz Poem.
_
Air Show
Maya Bastian (Dir), 8 minutes, NY Premiere, Canada
Reeling from loss, a refugee father and his daughter arrive in Canada, greeted by the raucous noise of the National Air Show. Pushed to relive the trauma of their past, they struggle to find meaning in this longstanding military tradition.
_
Jabari Keating
Stacey Larkins (Dir), 10 minutes, WNY Premiere, USA
Jabari Keating is an African American in present day America. Upon making a life altering decision, this candid, first person narrative explores his personal reflections on his life experiences and trials and tribulations.
_
V and The Day
Dhwani Sikri (Dir), 2 minutes, WNY Premiere, USA
Inspired by Langston Hughes, Roy Decarvara and their collaboration "The Sweet Flypaper of Life," this 3d animated short highlights the daily subway commutes and leisure life of Black and Brown people in Harlem, NYC. This trip involves two characters, V and Rodney, at the moment when they both meet for the first time on the train.
_
Werewolf in a Gucci Sweater
Bradley Oliver Wilkinson-Vega (Dir) 2 minutes, NY Premiere, USA
Meet a werewolf in a Gucci sweater, our new friend in the city! He and his wife are super into dance parties and making friendly, dope conversation. Come grab a wine glass of orange juice and let's sit back and relax.
_
We Are The Revolution
Akash Dewan (Dir.), 5 minutes, NY Premiere, USA
A short look into the nature of the Black Lives Matter protests that emerged worldwide. This video was made to contrast the violent misportrayal of the protests by the media, and to show everyone that these protests are filled with love, passion, optimism, and peace. This is not just a movement, it is a revolution.
_
Little Man
Klementina Budnik (Dir.), 5 minutes, NY Premiere, USA
A young woman's outlook on life is changed after November 2016.
_
Time To Leave
Léwuga Benson (Dir), 8 minutes, Festival Premiere, USA
An encounter experienced by filmmaker Lewung Benson in his youth inspires this personal and global meditation on the past, present and future of identity, stereotypes and privilege.