2020 Annual Reception and Awards Celebration | NY Upstate Chapter ASLA
About this Event
Don't miss our most popular event of the year. The New York Upstate Chapter, ASLA invites you to join your colleagues, friends, and students for an evening of celebration. We will honor our Chapter's Distinguished Professionals, Distinguished Students, and give recognition to the projects demonstrating excellence in Landscape Architecture.
This year we are celebrating in Rochester and invite you to make the most of your stay. Visit the Chapter website to learn more about the event and other weekend activities.
The Chapter received a total of 29 professional entries distributed among 6 categories. The entries were judged by a multi-disciplinary jury established by the Ohio Chapter ASLA.
TENTATIVE RECEPTION SCHEDULE
5:00 - 6:00 Registration & Social Reception
Celebrating a wonderful year! During the reception please take time to:
Review the Student Project Showcase
Submit your ballot for the Golden Gnome Award
Enjoy the Grazing Stations (menu to be posted soon)
Basket Raffle - Proceeds Support the Student Scholarship Fund
Have fun reconnecting with your friends and colleagues
6:00 - 7:00 Dinner
7:00 - 8:30 Awards Presentation
Remarks from Guest Speaker, Dennis Nola, PLA, ASLA.
We will recognize Distinguished Practitioners and Students and announce the Annual Design Awards. The Awards were judged by the Ohio Chapter ASLA.
8:30 - 9:30 Dessert Reception and Additional Award Announcements
Student Project Award
Golden Gnome Award
Raffle Basket Winners
Evening Highlights
Distinguished Practitioners & Students
We are pleased to announce the New York Upstate Chapter, ASLA 2020 Distinguished Practitioners and Students. Congratulations to the following individuals for their achievements in their practice
Edward Liddell, RLA, ASLA , Distinguished Practitioner, Private Practice
Jocelyn Gavitt, RLA, ASLA, Distinguished Practitioner, Academic Practice
Nicole Cleary, RLA, ASLA, Distinguished Emerging Practitioner
Hannah Noll, Distinguished Student, SUNY ESF
Molly Davis, Distinguished Student, Cornell
Guest Speaker
We welcome Dennis Nola, PLA, ASLA as keynote speaker. Dennis is the Chair of the Landscape Architecture Undergraduate Program in the Department of Plant Science and Landscape Architecture, University of Maryland. His teaching focus, over the past 35 years, is conservation and environmental based site planning and urban agriculture. He teaches two study abroad courses in Italy and New Zealand. Dennis volunteers his professional services in an under-served community as President of the Board of Directors of their Community Development Corporation. He also maintains a consulting practice and is the Vice President of ASLA for Membership.
Gift Basket Raffle
Various donations from each section will be available for raffle. The proceeds for the raffle will support the Student Scholarship Fund. If you would like to donate an item for the raffle, please contact Molly Vendura (mvendura@vendurala.com)
Student Project Showcase
Students from Cornell and SUNY ESF will participate in a poster session during the reception. Attendees will be asked to rank the projects during the reception and the highest ranking project will receive an Award.
Accommodations
Hyatt Regency Rochester / 125 E Main St, Rochester
P: (585) 546-1234
A group rate is available until January 31. To make reservations, please click here.
Onsite courtesy car available , ask hotel for more information when booking.
EVENT ADD-ON
Join us early for an afternoon film
Join us for the screening of Watermark, a feature documentary from multiple-award winning filmmakers Jennifer Baichwal and Nick de Pencier, and renowned photographer Edward Burtynsky. The film brings together diverse stories from around the globe about our relationship with water: how we are drawn to it, what we learn from it, how we use it and the consequences of that use.
Screening at 2pm at The Little Theater (240 East Ave, Rochester, NY 14604)
The film will be followed by a 30 minute panel discussion (1 HSW PDH ).
SPEAKERS (full bios below)
Moderator
David Cutter, ASLA, SITES AP / University Landscape Architect, Cornell University
Speakers
Renata Kraft, RLA, ASLA / Deputy Executive Director, Buffalo Niagara Waterkeeper
Rachelle McKnight, RLA, ISA / Project Landscape Architect, Weston & Sampson
Ian Law, RLA, ASLA / Principal, PLACE Alliance Northeast
Ken Avery, PE / Practice Leader - Water Resources, Bergmann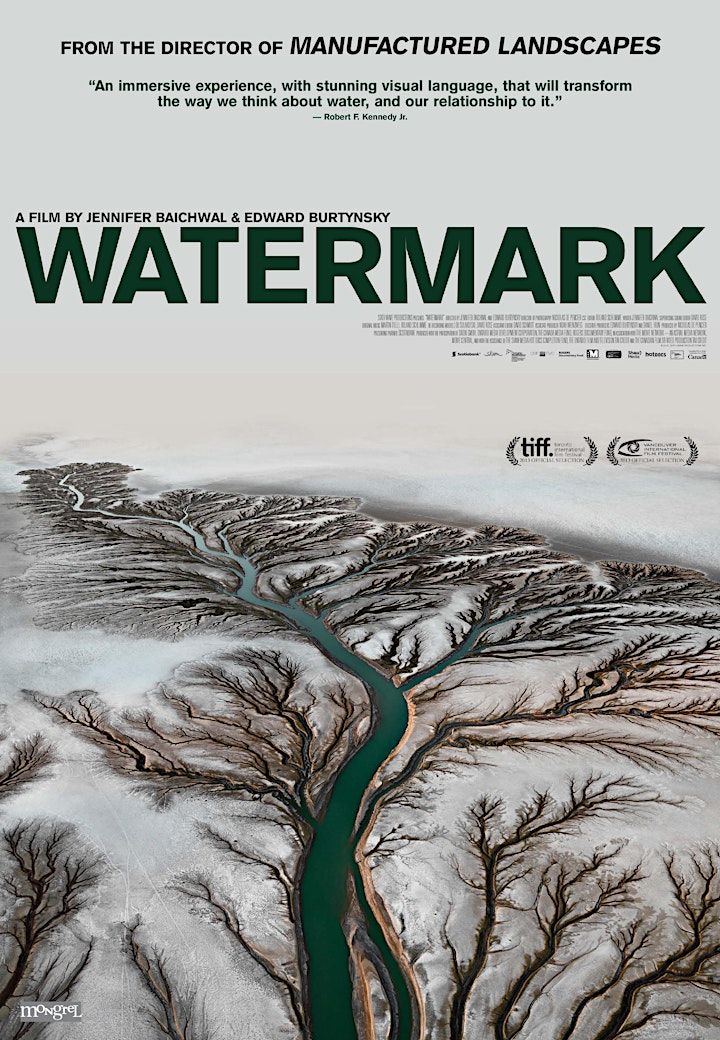 Extend Your Stay
Check out some of the various museums and cultural organizations before you leave town.
Dutch Connection, Thousands of blooms fill George Eastman's Conservatory and Palm House with the sights and scents of spring in this annual display.
Kids Create, We offer fun and flexible creative art projects you can make before, after or while your family explores the museum, in the pavilion on Saturdays!
Rochester Museum and Science Center
SciFiTech, rewards your curiosity with an immersive experience unlike any other, where you can engage in a virtual world with the Oculus Rift™ and interact with robots, inventors, storied characters, and more.
the strong, National Museum of Play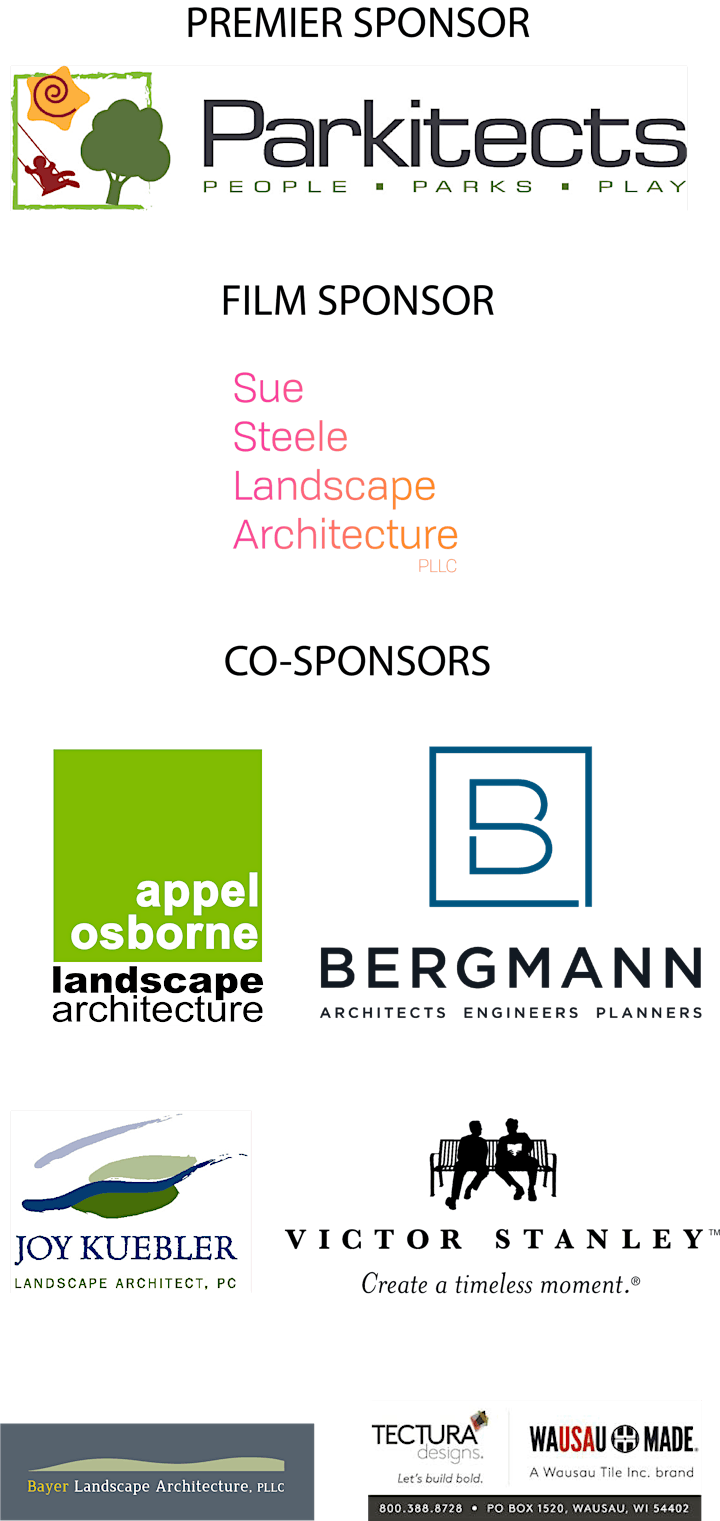 Watermark Film Screening
Speaker Bios