2020 Annual Hawaii Chocolate & Cacao Conference on the Big Island
About this Event
Guest presentations will include: agri-tourism, small batch chocolate making equipment,blending to improve consistant flavor profiles, fermentation techniques, discussions about the long-horn beetle and of course cacao bean and chocolate tasting.
Additionally, we will be offering a FREE Cacao 101 Workshop on Friday March 27th for all conference attendees and just $50 ($60 with lunch) for people not attending the conference. It will give new or prospective growers a crash course in all the "best practices" of cacao selection, growing, and post harvest processing (see agenda below).
HCCA Speakers include: Chuck Kerchner (Zorzal Cacao from the Dominican Republic), Greg D'lessandre (Dandelion Chocolate, San Francisco), David Menkes (Letterpress Chocolate, Los Angeles), Sheina Sim (USDA), Angela Fa'anunu (Assistant professor of tourism at UH Hilo), Kalisi Mausio (Hawaii Farm Trails App developer and farmer), Dave Elliott (director Oahu RC&D), Max Breen (UH researcher), and cacao farmers: Ben Field, Colin Hart, Susan Bassett, Will Lydgate, Ken Melrose and Dan Corson.
Check back for more map and conference details.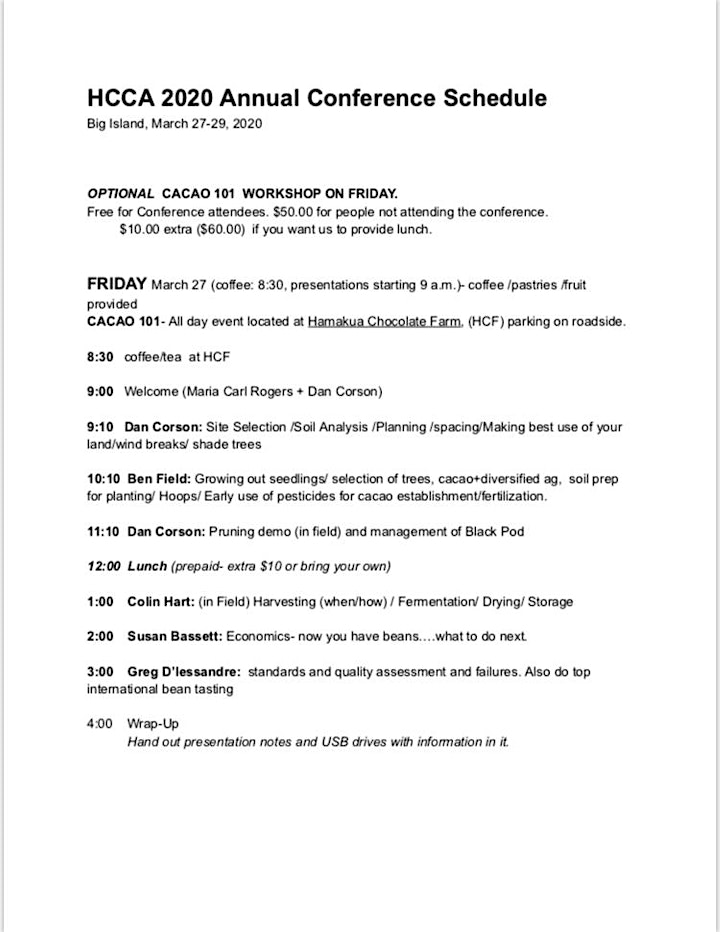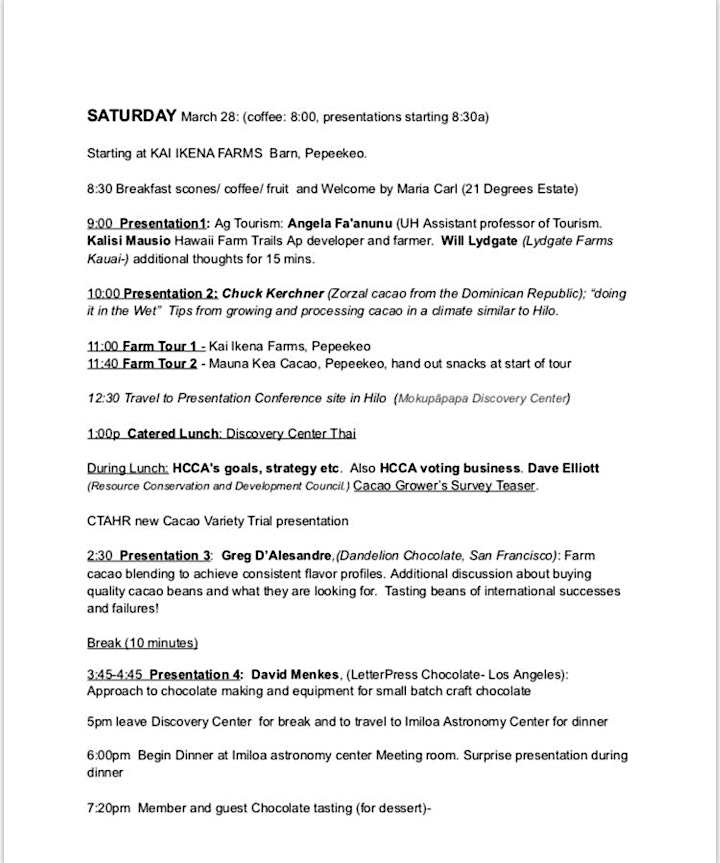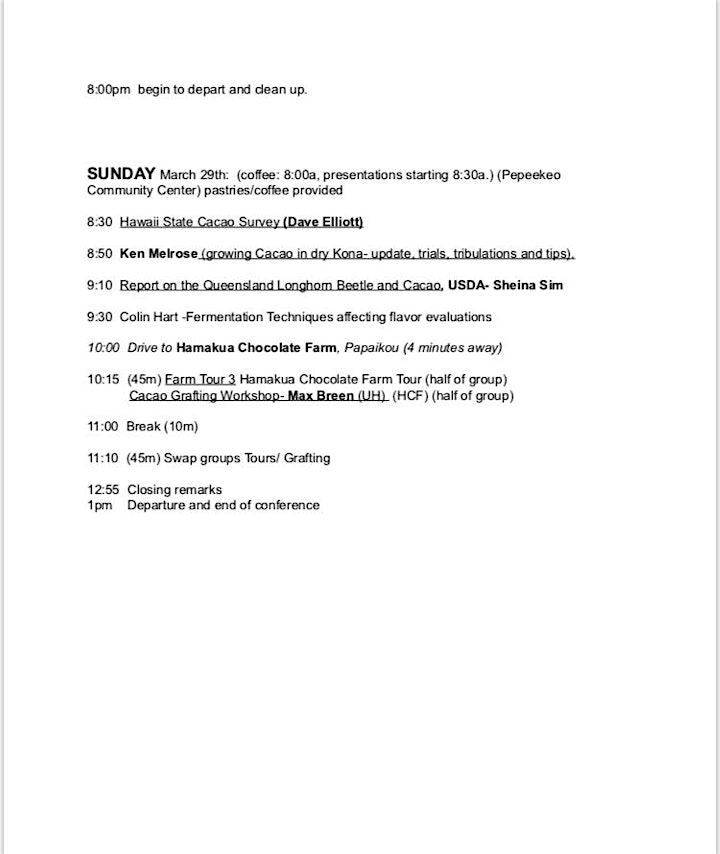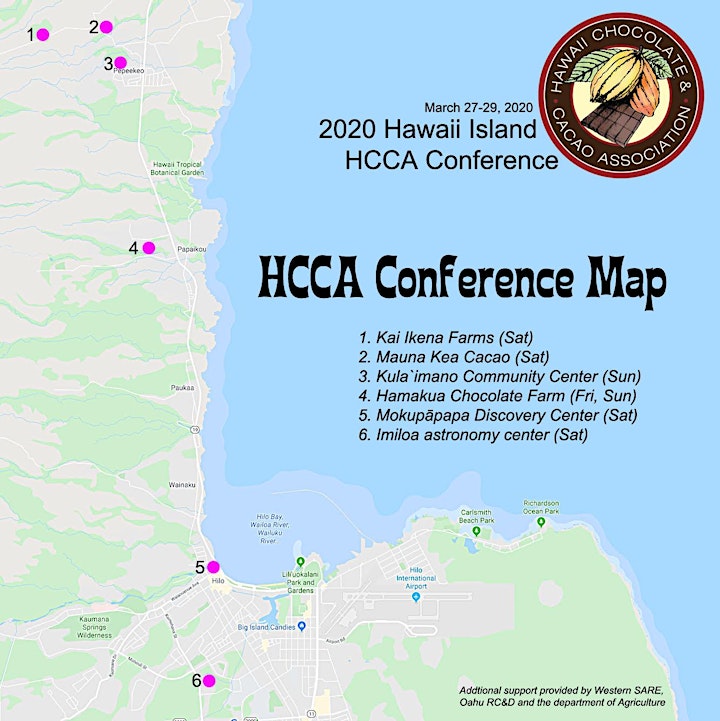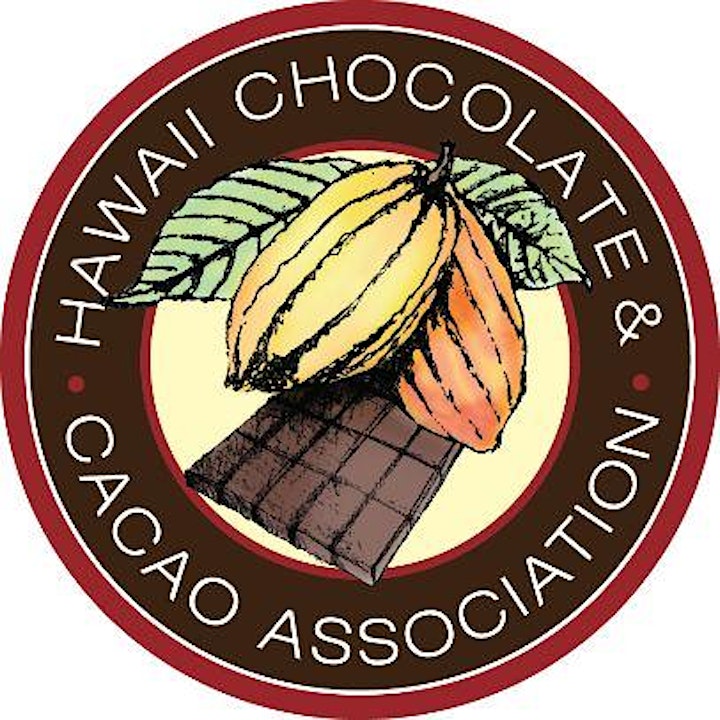 HCCA CONFERENCE ACCOMODATION
There are 2 hotels we received group rates from in Hilo. Their rates/info is below.
We also recomend checking out Airbnb/VRBO.
All the conference will be located in HILO and a bit north of Hilo along the Hamakua Coast. Please see maps for approximate locations of events/days.
Hotels:
The Grand Naniloa Hotel (Doubletree)
The Hilo Hawaii Hotel