2020 Annual Genealogy Conference

Friday, March 13, 2020 at 1:30 PM

-

Saturday, March 14, 2020 at 4:00 PM (EDT)
Event Details
NORTH HILLS GENEALOGISTS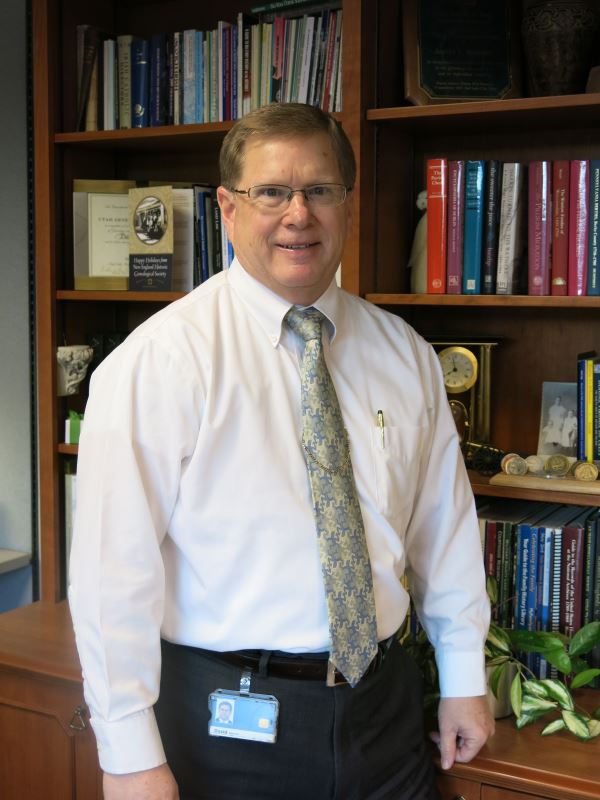 2020 SPRING CONFERENCE
March 13 & 14, 2020
David Rencher, AG, CG, FUGA
Our Spring 2020 Genealogy Conference is on Saturday March 14th, with additional sessions on Friday March 13th.  Saturday's offerings include four lectures by David Rencher, the Chief Genealogical Officer of FamilySearch and a nationally recognized expert on the subject of Irish Genealogy
You can choose to come to either or both days! 
David E. Rencher, AG
®
, CG
®
, FUGA, FIGRS, is employed as the Director of the Family History Library and Chief Genealogical Officer for Family-Search. A professional genealogist since 1977, he is one of the rare few who have earned both credentials: Accredited Genealogist
CM
 with ICAPGen
SM 
in Ireland research and Certified Genealogist
®
 with the Board for Certification of Genealogists
®
. He is the Irish course coordinator and instructor for the Institute of Genealogical and Historical Research (IGHR) in Athens, Georgia. He graduated from Brigham Young University in 1980 with a BA in Family and Local History. He is a past-president of the Federation of Genealogical Societies (FGS) 1997-2000, a national genealogical society umbrella organization, a past-president of the Utah Genealogical Association (UGA) 1993-1995 and a Fellow of that organization. He is a fellow of the Irish Genealogical Research Society, London and is a vice-president of the Genealogical Society of Utah (GSU). He is the past Chair of the joint Federation of Genealogical Societies, National Genealogical Society and International Association of Jewish Genealogical Societies committee for Record Preservation and Access; serves on the board of the Federation of Genealogical Societies, and as a trustee for the Umpstead, Jr. and Elizabeth Jemima Philpott Rencher and the Winslow Farr, Sr. Family Organizations. He is vice-president of the International Society for British Genealogy and Family History and an instructor for the British Institute.
ADDITIONAL INFORMATION with LECTURE DESCRIPTIONS and PRINTABLE BROCHURE/REGISTRATION FORM IS AVAILABLE AT 
www.NorthHillsGenealogists.org  
Email us at Conference@NorthHillsGenealogists.org
F R I D A Y   S C H E D U L E :
Afternoon

1:00 Registration
1:30-4:30 Lectures
Using All the Features of FamilySearch
FamilySearch Historical Collections - Tips & Tricks
Dinner (hot buffet, optional):
5:00
Evening

6:00 Registration
6:30-8:30 Lecture:  "
From Ulster to Pennsylvania"
S A T U R D A Y    C O N F E R E N C E    S C H E D U L E :

8:00 AM - Registration
8:45 AM - Opening Remarks
M O R N I N G    S E S S I O N S
Strategy for a Sound Beginning
Framing the Problem for Overseas Research
L U N C H    A N D    D O O R   P R I Z E    D R A W I N G S
A F T E R N O O N    S E S S I O N S
Coming Forward, Descendant Research
Finding Irish Records on FamilySearch and Other Major Genealogy Websites
 C O S T S :
Full 2-Day package:
  (Does not include Friday Buffet Dinner)
 $120 (NHG Member)
 ,  
$130
  (non-member)

 A la Carte:    
Saturday Conference, with buffet lunch: 
   $75
 (NHG members), 
$85
 (non-members).
Friday Afternoon lectures:
$35
Friday Hot Buffet Dinner
$20
Friday Evening Lecture
$25
DIRECTIONS to The Greater Pittsburgh Masonic Center
3579 Masonic Way, Pittsburgh PA  15237    www.PghMasonicCenter.com

The Greater Pittsburgh Masonic Center is located in the North Hills just off the I-279 Perrysville Exit, near Babcock Boulevard and McKnight Road.  From I-279 Perrysville Exit go across Rt 19 at the exit ramp stoplight onto Cemetery Lane. After 0.8 miles turn right onto Masonic Way.  From Babcock Blvd turn onto Cemetery Lane, after 0.7 miles turn left onto Masonic Way.
HOTEL
The Hampton Inn (Wexford-Sewickley, 412-528-1901) and EconoLodge (Wexford, 724-935-1000) are each 10 minutes from the conference location.  Home2Suites (McCandless, 412-630-8400) and Fairfield Suites by Marriott are 20 minutes from the conference, with rooms in the $130 range.  There are numerous hotel properties in Cranberry Township, close to the I76 Turnpike exit at I-79, 25 minutes north of the 

conference.  There are also hotels on McKnight Road near Babcock Boulevard 15 minutes from the conference: Hampton Inn - 4575 McKnight Rd (412-939-3200) and Comfort Inn - 4607 McKnight Road (

412-499-3322

).
There will be a number of door prizes awarded during drawings at the lunchtime break.  
When & Where

Greater Pittsburgh Masonic Center
3579 Masonic Way
Pittsburgh, PA 15237


Friday, March 13, 2020 at 1:30 PM

-

Saturday, March 14, 2020 at 4:00 PM (EDT)
Add to my calendar
Organizer
The North Hills Genealogists is a group of people interested in genealogy and researching their family histories.  Located in the North Hills of Pittsburgh, Pa., our members have common interests in both the geographic areas north of the city as well as the geographic origins of our ancestors.  Many of our members also live in the North Hills area.
Meetings are on the third Monday of every month except December, starting at 7pm at the Kearns Spirituality Center near the LaRoche University campus.  More details, including driving directions and meeting topics, are on our website at www.NorthHillsGenealogists.org.  All meetings are free and open to the public.  Additional information is also available by emailing INFO@NorthHillsGenealogists.org.
The monthly meetings each feature a guest speaker addressing the group on a subject related to genealogy.  A "roundtable discussion" is periodically scheduled instead of a lecture, giving each person a chance to ask questions or to tell of a great research breakthrough.  
We arrange field trips to repositories and locations such as Washington DC, The Carnegie Library of Pittsburgh, Western Reserve Library in Cleveland, and West Virginia University.
We publish 10 monthly newsletters per year, which includes articles to help you find resources, tips on how to do better genealogy, and announcements of upcoming events. the newsletter is available either electronically via email or in hardcopy via USPS.
Membership dues are $15 year (August through July).