Description
The Albany IIBA Chapter is excited to host our fifth annual professional development day. This will be a fantastic opportunity for you to expand your skill set, learn about the latest industry trends, and network with your colleagues. You will also be eligible to claim up to six CDUs and PDUs for attending. We are happy to be able to bring this value-packed event to the capital district!
Our 2020 Theme: A Clear Vision for the Future
The true role of the business analyst is to help organizations understand their challenges, envision possible futures to address those challenges, and have the courage to move forward. This requires analysis of the situation and evaluation of alternatives to select the options that best align with the organization's mission. The Business Analyst role also requires leadership skills to guide the people and the process throughout the journey.
Once the decisions have been made, the business analyst collaborates with the stakeholders to refine and document requirements, works with the development team to bring them to life, and ultimately transitions the organization to the solution. Just another normal workday for a business analyst.
During this year's development day, we will focus on enhancing these skills to make business analysts more effective.
The program has two keynotes as well as two overall tracks: Doing the Work and The Enterprise BA.
Doing the Work Track:
Seeing More Clearly
IT teams are used to working with abstract concepts, taking discussions and envisioning what the organization needs. Often, business stakeholders are more focused on their current job and tools. They need help to understand the potential solutions and their trade-offs, how they can fit into their workflow, and the changes needed to make the transition successful.
Requirement Tips and Tricks
Requirements are the backbone for understanding the problem and its solution. Requirements need to be elicited, documented, confirmed, and managed. Also, well executed requirement sessions can help the team build common understanding and relationships.
The Enterprise BA Track:
Enabling Better Decisions
Organizations make decisions all the time; from major course changing ones to small adjustments. These can include selecting the next project, changing scope, evaluating trade-offs, prioritizing work, and resolving disagreements. Each of these, and many others, requires a decision.
Outcomes are based on the strength of these decisions. We're not talking about someone simply being decisive, but rather making well-informed decisions. To accomplish this, organizations must utilize a structured approach to make the decisions. An approach that clearly presents the problem, establishes scope and constraints, identifies and evaluates alternatives, estimates costs/benefits, and highlights the associated risks. Business analysts need to help stakeholders, from project sponsors to end users, by gathering and presenting the needed information and facilitating the process.
The BA and Change
Business analysis tasks are part of the activities that bring change to the organization. These tasks prepare, support, and help individuals, teams, and organizations to successfully make changes. Change is inevitable, with external change drivers including technological evolution, crisis, and consumer expectations; and internal drivers include organizational restructuring and adoption of different approaches/methodologies to achieve better and quicker results.
For many organizations, the business analyst is becoming the change management professional for these initiatives. Therefore, the business analyst needs to develop the skills to manage and direct change to support the project team and the organization throughout the transition. The business analyst doesn't just contribute to the conversation but needs to guide it.
Schedule
7:45 Breakfast, Check-In and Registration
8:30 Welcome
8:45 Opening Keynote
9:45 Break: Passport Stamp Collecting and Networking
10:00 Session Workshops
11:00 Break: Passport Stamp Collecting and Networking
11:15 Session Workshops
12:15 Lunch and Networking
1:00 Midday Keynote
2:00 Break: Passport Stamp Collecting and Networking
2:15 Session Workshops
3:15 Break: Passport Stamp Collecting and Networking
3:30 Session Workshops
4:30 Closing Remarks/Passport Raffle Drawing

Presenter and session details are below! Please check back here or visit our chapter website (https://albanyny.iiba.org/) for updates!
Finding Your Place in a New, Digital World

Michael Milutis – Keynote
Artificial intelligence, robotic process automation, big data and analytics, machine learning and deep learning, internet of things, blockchain, quantum computing — all of these tech trends (and more!) are not just accelerating exponentially, they are compounding upon each other in innovative, synergistic ways that very few of us can anticipate. How do you plot a career path or even a learning strategy in such a fast moving and uncertain landscape; how do you prepare yourself and your businesses for the unknown? This keynote presentation will address the bewilderment that many of you feel when faced with the emergence of new, difficult to understand technologies and will give you the mindset and framework you need to embrace this change and find your place in the new world.

What's a Bucket List got to do with my Career?

Marie Bankuti – Keynote
Our daily work makes up a huge part of our lives. We spend almost a third of our entire lifetime at work. And at the end of the day, there's not much time left to work on our own goals, meet new people or pursue our personal passions. In today's fast-paced society:
• We no longer take time out of our busy lives to work on our lives
• We are so prone to success in numbers that we've lost focus on our success in experiences
• We postpone our dreams to "someday", or until something dramatic happens in our lives
• We are sleepwalking through life and functioning on autopilot
• We are too busy being busy
• We live to work and no longer work to live
Yet, studies show that fulfilment outside the office translates directly to performance in the office. When we thrive personally, we thrive as employees… and thriving employees create thriving teams and organizations!
That's why it's important to set goals for work AND for life.
Transforming Businesses by Focusing on Customer Value
Debbie Levitt – Doing the Work Track: Seeing More Clearly
In an era of faster, faster, faster, our workplaces are sacrificing quality, collaboration, and the customer experience to "just ship it." Business goals don't seem to overlap with customers' needs. Companies hire anybody who threw buzzwords on their resume without knowing how to assess talent.
Customers notice when we get it wrong. Our competitors, investors, shareholders, the press, bloggers, and social media notice. Morale suffers, and we might have trouble retaining or hiring the best practitioners. Great customer experiences require the right team and strategies in place to predict and mitigate the risk of delivering wrong or flawed products, services, and experiences (PSE). Marketing and sales initiatives have uphill battles when we are offering PSE that are difficult to learn, frustrating to use, or not meeting customers' real needs.
What needs to change and how can we start to create this shift on our teams and at our companies? It's not always easy or straightforward. In this session, we'll look at a model for a small or large business transformation back to high quality products and services that meet and exceed customers' real needs. We'll look at better ways for teammates to collaborate and partner with CX and UX so that reliable and recent data about customers is correctly collected, interpreted, and utilized as a competitive advantage.
Engineering the Business Experience
Gladys Lam – Doing the Work Track: Seeing More Clearly
This workshop illustrates hands-on, best-of-breed analysis techniques that can work together seamlessly to produce superior business solutions. Watch how a process model transforms when business rules and decisions are added. Work through a case study iteratively to demonstrate how business rules, decisions and vocabulary can dramatically improve your business requirements.
Do you have data quality problems? This workshop shows how business concepts and business rules can help you get out of the perpetual problem of creating complex logic to compensate for your data issues.
Make your models come to life. Prepare your designers to develop intelligent screen designs, work out smart usage scenarios, and create test scripts. Enable your business to achieve true business agility, pinpoint customization, and world-class quality in customer service.

Collaborative Games: Work Hard, Play Hard
Nadine Millner – Doing the Work Track: Requirement Tips and Tricks
Professional business analysts constantly expand their toolkit and respond to new trends to enhance their ability to work productively and towards better value delivery. Engaging in productive play introduces an array of tools that can help the business analyst produce better outcomes whilst building relationships and enhancing engagement and collaboration with stakeholders.

Benefits of play must be appreciated to create a positive "public relations" argument to its use. Play can be successfully used with low costs but high stakeholder buy-in return.
Different types of play are explored, together with examples of application in the business analysis context. Supplies and resources are examined to enable business analysts to take advantage of games for work purposes.
Business requires innovation and creativity. As participants in the development of a business, an analyst needs to keep their own levels of creativity and innovation up and act as a thought-leader within the business analysis practice using enhanced, diverse tools and techniques.
Process Diagram or Data Model or SIPOC? No!
Norman Daoust – Doing the Work Track: Requirement Tips and Tricks
Have you ever asked yourself, "Should I create a process diagram, or a data model or data dictionary, or a SIPOC model?" If so, stop, because that is probably the wrong question!

You will learn why that either/or question likely will not result in the best solution for either you or your stakeholders. Based on a recent project I worked on, you will learn how and why those three models presented a unified vision of the business that was best for the company. You will learn how the three models fit together synergistically to create a unified view of the business or system under analysis. Note: you don't need to be familiar with any of these three models to benefit from this presentation!
Guiding IT Transformation Decisions in the Age of Cloud Computing
Steve Prescott – The Enterprise BA Track: Enabling Better Decisions
Over the past ten years, a new technology called "cloud computing" has been gaining increasing mindshare among decision makers in New York based businesses. As a Business Analyst, how do you guide the decision makers in your own organization to gain the benefits of cloud computing without getting pulled into the hype of a "one size fits all" solution? This session will illustrate an actionable framework you can use, focusing on four high-level decision factors: Time, Risk, Innovation, and Money. Learn just enough about this hot technology category to position yourself as the right person to help guide strategic decision making within your government agency or corporate executive suite.
5 Winning Strategies to Drive Change
Mary Beth Imbarrato – The Enterprise BA Track: The BA and Change
Change is all around us. Unfortunately, most change initiatives are not planned well in advance to help individuals, teams and the overall organization understand the need for the change. Creating and implementing a defined change process increases the level of success for the change and introduces as sustainable process for the future.
From the perspective of a Project Manager with over 25 years of experience, attendees will learn about the 5 BA skills that can be leveraged to drive a thorough change management planning effort to ensure sustainable change, once delivered.
Business Architecture Adoption: Advantages, Challenges, and Good Practices
NYSTEC – The Enterprise BA Track: The BA and Change
NYSTEC is an independent, nonprofit consulting company dedicated to advising organizations, agencies, institutions, and businesses to better understand available technologies and disciplines and how they can improve their capabilities and results.
Business Architecture is an emerging discipline focused on helping organizations to have a better understanding, at a strategic level, of their capabilities and objectives, enabling them to create a consistent plan to maintain and improve them. Three NYSTEC consultants will share their practical insights on business architecture based on recent projects. They will then continue with a panel discussion, accepting questions from the audience.
More presenters will be posted as they are finalized, so stay tune!
Notes:
If you require any accommodation(s) while attending our conference that are based on ADA compliancy, please contact Betsy Poos at betsy@bajourney.com.
For group package pricing, please contact Billie Johnson at billie@bajourney.com.

THANK YOU TO OUR EVENT SPONSORS!
The following companies have partnered with the IIBA Albany Capital District Chapter to bring you ABADD 2020: A Clear Vision for the Future. Thank you to all of our sponsors for investing in our chapter and helping to make this year's professional development day a success!
Platinum
Gold










Silver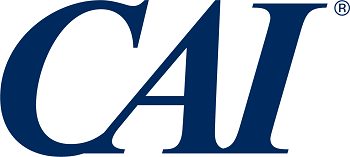 Interested in becoming an ABADD 2020 sponsor? Please contact Betsy Poos at betsy@bajourney.com.