Description
It is a very exciting time at 1girl, where we are empowering more girls than ever to be more comfortable with who they are today and confident in who they will become tomorrow. From our very first program at the Clintonville-Beechwold Community Resource Center Summer Camp one ambitious summer in 2013, to our equally determined alliance of chapters that have reached both coasts, 1girl has been mentoring and facilitating a dynamic and culturally-conscious curriculum of critical thinking, creative problem solving, public speaking, goal setting, and conflict resolution – 1 girl at a time.
The 2020 1girl Brunch Gala promises to be an exciting twist on our annual gala thanks to our generous supporters who have embraced this mission with us as we enthusiastically launch into our next era as an organization to equip young women and girls to become the leaders they dare to be.
Guests will have the opportunity to learn more about 1girl while enjoying a bodacious brunch buffet (family-friendly with a little booze) and one of the best silent auctions you have ever seen. Snap a pic at The Foto Bar, dance to DJ Dayna, and write notes of encouragement to our girls! The proceeds from the event will support the 1girl leadership development and extra-curricular programs, which provide leadership programming to girls in low-income communities.
Help us reach more girls and women this year by sponsoring and/or attending the 2020 1girl Brunch Gala on the weekend of International Women's Day. Invest in the advancement of women and demonstrate your company's values of supporting our community.
PRESENTING SPEAKER
We are beyond excited for this year's featured speaker: Noni Banks! Noni epitomizes our mission of empowering generations of women, most notably through her work through The Diva Movement, a business and leadership development organization for women. The rapid growth of this organization, is a result of her gift to nurture the strengths and passions of women.
With a passion for uplifting and encouraging women, Noni Banks founded The DIVA Movement with the mission of empowering, inspiring and motivating women to thrive. Founded in 2012, The Diva Movement was created to provide support, tools and resources to help women succeed. Noni has created a diverse community of women who are taking their lives to new levels by being women of purpose and action.
Noni is known for building relations, expanding community connections and advancing the mission of organizations including Mothers Against Drunk Driving and HandsOn Central Ohio., where she served as Senior Victim Advocate and Director. She is a nationally recognized and accomplished community organizer ,trainer and professional development professional. Noni was the co-founder and coordinator of one of Columbus' largest back to school event which provided free school supplies to over 15,000 children.
Noni is a 2018 member of The Facebook Small Business Council. She was selected as one of the 2017 Smart 50 Top Executive Awards for Central Ohio by Smart Business. She was also recognized as Entrepreneur of the Year by Increase Community Development Corporation in 2011. Noni is very active in the community and is a member of WELD and The National Coalition of 100 Black Women, Central Ohio Chapter. She also serves on the Women's Service Board for the Martin Luther King Arts Complex. Noni has a Bachelor's Degree in Public Relations from Otterbein University. Noni is a wife and mother of four boys, two bonus sons and two bonus daughters.
GOLD SPONSORS


SILVER SPONSORS

If you are interested in sponsorships, silent auction packages, tickets, or supporting 1girl in any other way, please reach out to Alfred Yates, 1girl Board President at ayates@1girl.net.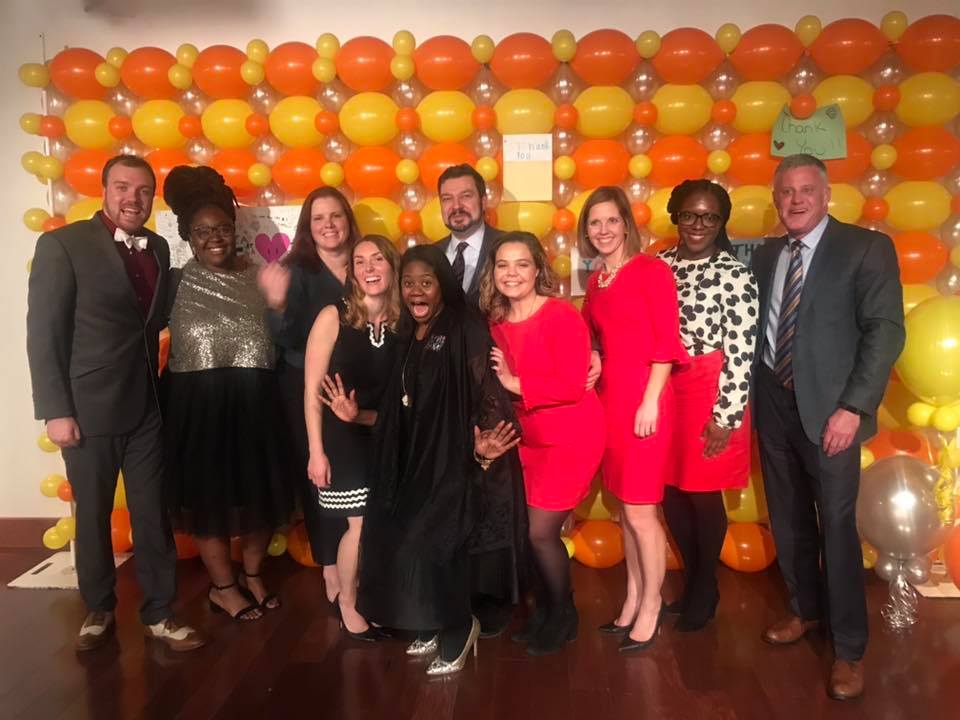 Organizer of 2020 1girl Brunch Gala
1girl is a non-profit organization based in Columbus, Ohio that provides leadership development to middle school girls and college women. Our program empowers girls in low income areas to develop leadership skills and allows college women to get out and serve their community while practicing their own leadership skills.