Description
IABT / IABT MultiSport Racing Youth & Junior TRI-Conference®/EXPO (2nd Annual)
In 2019, we are gearing up for a very exciting and spectacular TRI-Conference®/Expo & Event Series Weekend again but this time on a multi-state tour (Baltimore, MD; Washington, DC, & Clarksville, Tennessee). Our TRI- Conference/Expo weekend is geared towards youth ages 10-17 years old.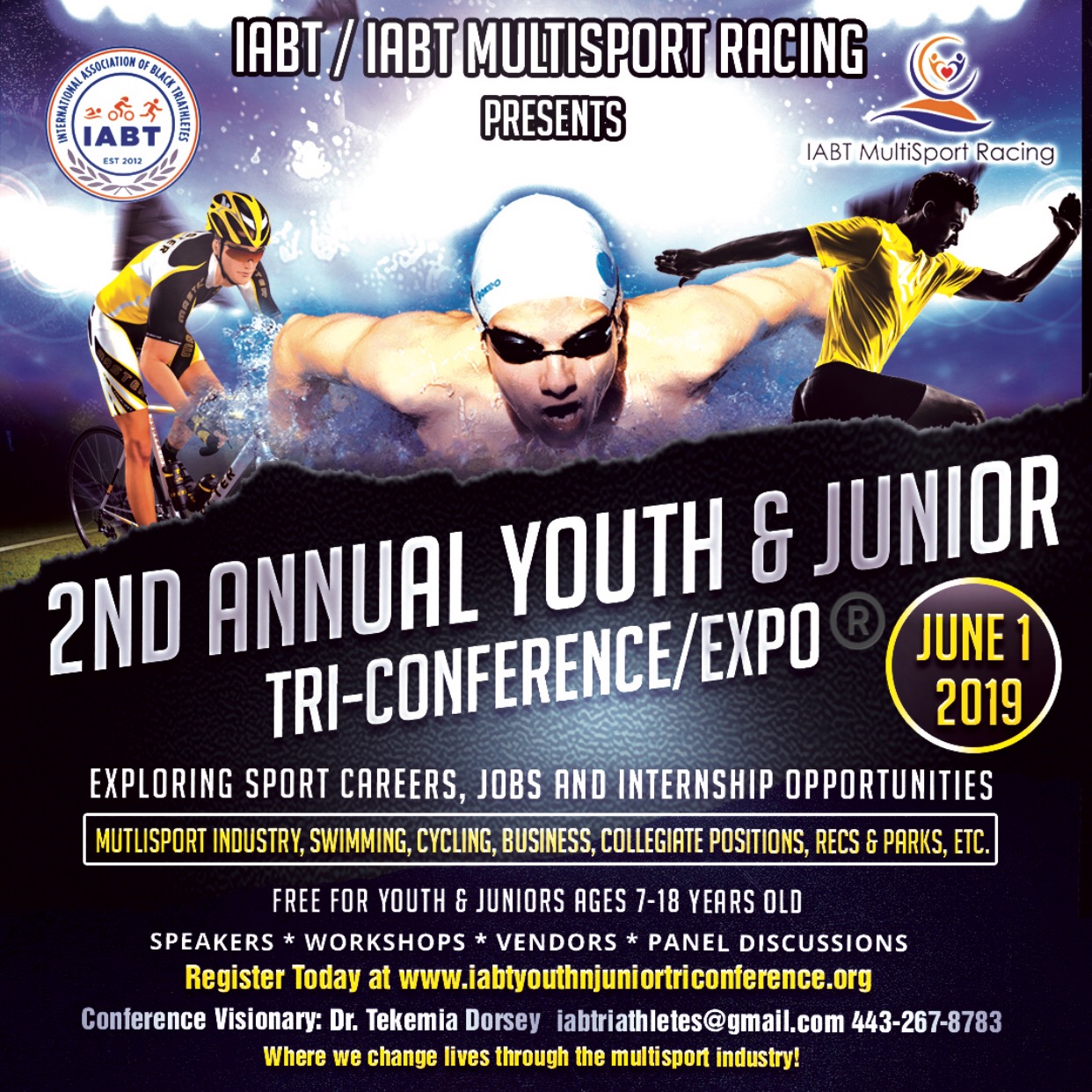 In Baltimore, Maryland, we are gearing up for our 2nd Annual Youth & Junior TRI-Conference® / Expo*Event in partnership with Hamilton Elementary - Middle School in 2019. Hamilton Elementary/Middle is one of three largest urban schools that is part of the Baltimore City Public School system. The dates for the Urban TRI-Weekend Extravaganza will be June 1, 2019. REGISTER TODAY.
​ The primary goal for our 2019 Baltimore Conference - 2nd Annual (June 1, 2019) attendees is to identify Sporting Career, Internships, Jobs, & Opportunities. Student-athletes or aspiring athletes will be able to meet and greet successful Sport-Industry Business Professionals and engage in workshops that will enhance their professional and personal growth and development in their career, academic, and job aspirations, finances, etc.
The goal for our Inaugural 2019 Washington & Tenneesee Conference's (July & August 2019) is to unveil a pipeline of missed opportunities for all, especially black youth and those living in urban communities regarding multisport events and the multisport industry REGISTER TODAY. (Locations - TBD)
IABT/IABT Multisport Racing Youth & Junior TRI-Conference/EXPO*Event's purpose is to educate and to increase awareness of the untapped opportunities possibilities in the multisport industry and through multisport events, for example college opportunities, careers, internships, and sporting engagement, just to name a few for black youth and those living in urban communities.
Workshop topics include
Learn the Importance of MARKETing OneSELF

Launching A Sports-Centered Business

Networking to Grow Your Business Goals

Learn How to Write a Winning Essay

Financing Your Sport- Centered Business or Hobby

How to Land a Sport-Centered Internship

The Best Ways 2 Communicate Effectively

Understanding Your Credit Worthiness

Unlocking Your Leadership Traits

Understanding Your GPA & Athletic Success

Vendors, Exhibitors & Sponsorship Opportunities are available! Please call office (443) 267-8783 for interest.
For more event information, registration and full line-up of speakers visit www.iabtyouthnjuniortriconference.org