Description
The Wyoming Innovations in Learning Conference
Join us for the 3rd Annual Wyoming Innovations in Learning Conference on November 6-8 in Gillette, WY.
The Innovations Conference is an opportunity for educators to share and explore innovative teaching and learning practices for classrooms and distance learning environments, from kindergarten through higher education.
This conference is hosted by the Wyoming Department of Education (WDE), the Wyoming Distance Education Consortium (WyDEC), the University of Wyoming, the Wyoming community colleges, and school libraries.
Registration
Early Bird Registration - $30 - March 15 - May 31, 2019
Regular Registration - $40 - June 1 - October 14, 2019
Late Registration - $50 - October 15 - 31, 2019
Registration is open until Oct. 31, 2019. Registration includes all pre-conference activities, entrance to the Innovations Showcase on Nov. 6 (appetizers available), lunch at the Awards Ceremony on Nov. 7, and snacks throughout the conference.
Nov. 5 Pre-Conference
Canvas Training - all day
Canvas is a Learning Management System, or LMS. It is a collaborative platform used to manage online learning—including reporting, resource-sharing, grading, feedback, discussions, content creation, outcomes and tasks. An LMS simplifies teaching and learning by connecting all the digital tools teachers use in one easy place. These training sessions will introduce participants to Canvas as well as provide in-depth training for those more experienced users. Whether you are a faculty member, Canvas Admin, Principal, Technical Support, or an Instructional Designer, there are sessions tailored to all audiences.
Open Educational Resources (OER) - morning
Learn how to support student success using educational content that is free, diverse, inclusive, equitable, and accessible. Learn helpful tips on how to find high quality Open Educational Resources and incorporate them into your classroom. This pre-conference session will also focus on collaborating with other educators throughout the state through hands-on brainstorming. During the brainstorming session, resources that can be used in the classroom will be created. (Laptop required).


Future Ready - afternoon
Are you ready to maximize digital learning opportunities and help your school districts move quickly toward preparing students for success in college, a career, and citizenship? The Future Ready Toolkit provides an easy to follow guide on just how to accomplish those goals.
The Future Ready Framework is rooted in seven gears:
Curriculum, Instruction, and Assessment

Use of Space and Time

Robust Infrastructure

Data and Privacy

Community Partnerships

Personalized Professional Learning

Budget and Resources
This pre-conference session is focused on helping teachers, school leaders and districts leaders learn more about becoming Future Ready and what is could mean for your school or district. Bring your self or bring a team to work through the toolkit! (Laptop required).
Nov. 6 Pre-Conference
Pre-Conference School Visits
Campbell County School District #1 is providing pre-conference school visits to allow participants to see what interesting things are happening in elementary, middle and high schools in Gillette. The pre-conference events will kick-off at 9 a.m. on Nov. 6. Participants will be brought back by 11:30 a.m. in time for the start of the Innovations conference.
Pre-Conference ISTE Standards for Students
Calling All Innovators! In this pre-conference session, participants will explore, unpack, and fall in love with the ISTE Standards for Students. Whether you're new to using technology in the classroom, or an "old pro" at it, you won't want to miss this opportunity to dig deep into the standards that put teaching and learning first, technology second, and students right in the center. Join Dr. LeeAnn Lindsey, one of the principal developers of the ISTE Standards for Students (2016) and the ISTE Standards for Educators (2017), as she facilitates this one-of-a-kind workshop for teachers. Participants will walk away energized and inspired to innovate!
Area 59 Visit
Tour Area 59, the Gillette College Center for Innovation and Fabrication, and Wyoming's largest maker space! Area 59 is equipped with a traditional wood shop, a modern machine shop, a metal working area, and a host of state-of-the-art equipment too extensive to list! Come explore all Area 59 has to offer in hands-on-learning for K-12 students, college students, and the community at large!


Innovations Showcase
The Innovations Showcase will be held in the evening on Wednesday, Nov. 6. The Innovations Showcase will allow educators and students to share the innovations and technologies that are being utilized across the state of Wyoming. The Innovations Showcase is included with your registration fee.


Detailed Agenda
Agenda At-A-Glance
Wednesday, November 6
7 a.m.- 12:30 p.m. - Registration Open/Vendor Set-up
9 a.m. - 11:30 p.m. - Pre-Conference
11:30 a.m. - 12:30 p.m. - Food trucks available for lunch
12:30 - 1 p.m. - Welcome
1 - 2:15 p.m. - Opening Keynote
2:15 - 2:30 p.m. - Break
2:30 - 3:15 p.m. - Breakout Session
3:30 - 4:15 p.m. - Breakout Session
4:30 - 5:15 p.m. - Breakout Session
5:30 - 7:30 p.m. - Innovations Showcase (included in registration, appetizers will be available)
Thursday, November 7
8 - 8:45 a.m. - Breakout Session
9 - 9:45 a.m. - Breakout Session
9:45 - 10 a.m. - Break
10 - 10:45 a.m. - Breakout Session
11 - 11:45 a.m. - Breakout Session
12 - 1:15 p.m. - Awards Ceremony Lunch (included in registration fee)
1:30 - 2:15 p.m. - Breakout Session
2:30 - 3:15 p.m. - Breakout Session
3:15 - 3:30 p.m. - Break
3:30 - 4:15 p.m. - Breakout Session
4:30 - 5:15 p.m. - Breakout Session
Friday, November 8
7:30- 8 a.m. - Coffee and Networking
8 - 8:45 a.m. - Breakout Session
9 - 9:45 a.m. - Breakout Session
9:45 - 10 a.m. - Break
10 - 10:45 a.m. - Breakout Session
11 a.m. - Noon - Closing Keynote
Noon - 12:30 p.m. - Closing Comments and Prize Drawing
Keynote Speakers
Diana Laufenberg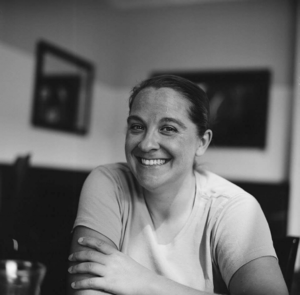 A farm kid from Wisconsin, Diana Laufenberg has taught all grade levels from 7-12 in Social Studies. Laufenberg most recently taught at the Science Leadership Academy (SLA). For the past two decades Diana has been a secondary social studies teacher in Wisconsin, Kansas, Arizona and Pennsylvania. She most recently taught at the Science Leadership Academy in Philadelphia, an inquiry-driven, project-based high school focused on modern learning. Her practice has deep roots in experiential education, taking students from the classroom to the real world and back again. Prior to her work in Philadelphia, she was an active member of the teaching community in Flagstaff, AZ where she was named Technology Teacher of the Year for Arizona and a member of the Governor's Master Teacher Corps. Diana was featured on TED.com for her "How to Learn? From Mistakes" and recognized for earning National Board Certification. Her publications include a featured piece on the New York Times Learning blog, co-authoring a chapter in an educational leadership book, and an article in the Journal of Adolescent and Adult Literacy.
In 2013, Laufenberg partnered with Chris Lehmann to start Inquiry Schools, a new non-profit working to create and support learning environments that are inquiry-driven and project-based and which utilize modern technology. She currently serves as the Executive Director and Lead Teacher for Inquiry Schools.
Travel Information
Hotels
Arbuckle Lodge - 307-685-6363
1400 S Garner Lake Rd, Gillette, WY 82718
$80 per room, upgrades available
Holiday Inn Express - 307-686-9575
1908 Cliff Davis Dr, Gillette, WY 82718
$94 per night
Hampton Inn - 307-686-2000
211 Decker Ct., Gillette, WY 82716
$94 per night
Airport Information
Gillette is located in the northeast part of Wyoming. The closest airport is in Gillette and is the Gillette-Campbell County Airport.
Sponsorship Opportunities
The Innovations conference is looking for businesses and partners to sponsor this event. If you have additional questions about becoming a sponsor, please contact Oksana Wasilik at oksana@uwyo.edu.


Sponsorship Levels:
Platinum - Contact Oksana for pricing
Two prime location exhibit tables
Two session presentations - 50 mins each
Logo displayed at conference
Full poster size logo and ad for digital conference program
Six complimentary registrations
Welcome comments at opening welcome/awards lunch - 3-5 minutes
Company recognition at general sessions (opportunity to present a raffle item)
Gold - $1000 for Birly Bird until 8/31/19
Prime Location Exhibit table
Session presentation - 50 mins
Logo displayed at conference
Full Page Logo and Ad for digital conference program
4 complimentary registrations
Company recognition at general sessions (opportunity to present a raffle item)
Silver - $500 for Early Bird until 8/31/19
Exhibit table
2 complimentary registrations
Logo displayed at conference
Half page Logo and Ad for digital conference program
Non- Profit - $200 for Early Bird until 8/31/19
Exhibit table
1 complimentary registration
Logo displayed at conference
Quarter page Logo and Ad for digital conference program
Lunch Sponsor - $2000
Logo displayed at conference
4 complimentary tickets to lunch
Special Lunch recognition
2-5 minute presentation at lunch
Innovations Showcase - SOLD
Prime Location Exhibit table at Showcase
Logo displayed at conference
Company recognition at Innovations Showcase
Break/Snack Sponsor - $250 for Early Bird until 8/31/19
Logo displayed at conference
1 complimentary registration
Special break recognition