Description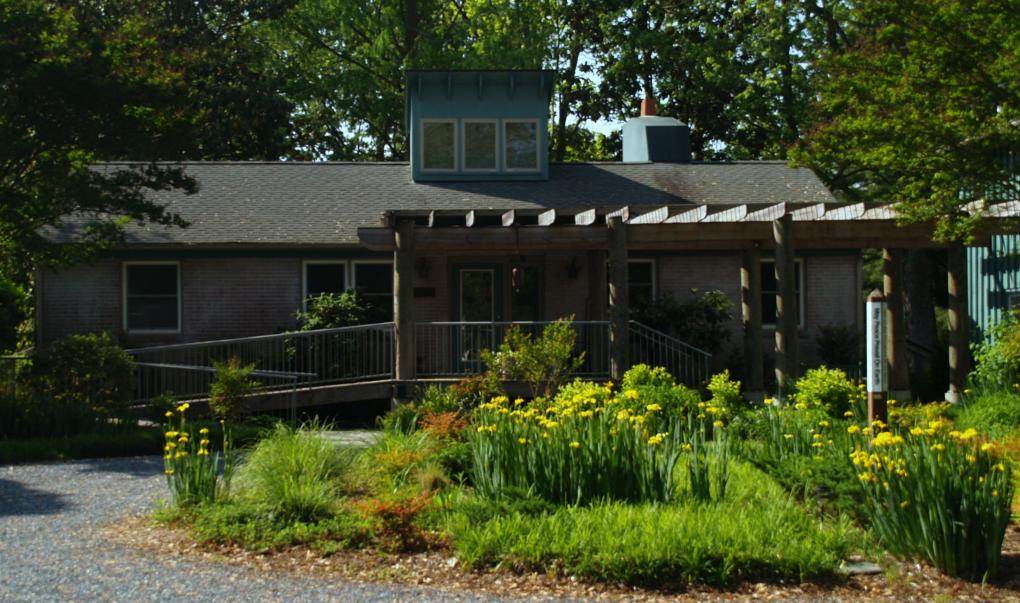 2019 Women's Recovery & Wellness Day
Theme: Learning to Love Ourselves
Women from multiple 12-step recovery fellowships sharing about Learning to Love Ourselves through their experience, strength, and hope.
A day spent at the tranquil, waterfront setting of the Evergreen campus located on the headwaters of the Tred Avon River in Easton. Delicious food and beverages served throughout the day. Speakers, workshops, crafts, and activities.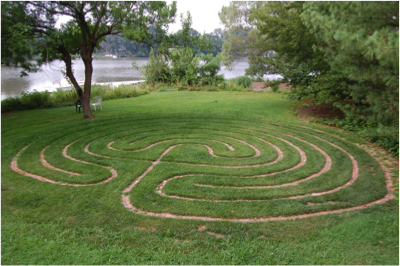 ---
Schedule
Schedule for the day is as follows:
8am - Check in, coffee/breakfast, & free time
9am - Opening comments
9:30am - Ice breaker activity
10am - Speaker
10:30am - Speaker
11am - Free time
12pm - Workshop
12:30pm - Lunch
1:30pm - Speaker
2pm - Workshop
2:30pm - Speaker
2:55pm - 50/50 raffle
3pm - Speaker
3:30pm - Speaker

4pm - Speaker
4:30pm - Basket Raffle
5pm - Closing activity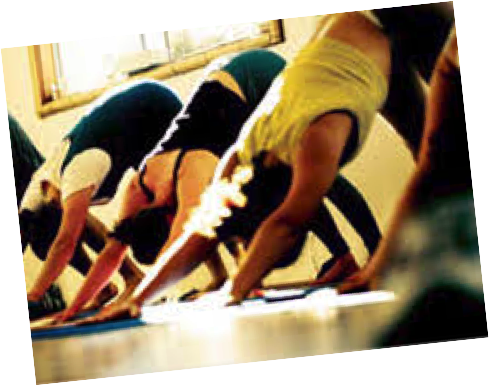 ---
Additional Services
Tickets for additional services are sold in advance. Time slots will be selected on a first-come-first-served basis when you check-in at the retreat.
Energy Healing sessions with Tabitha Groce
Massage sessions with Elaine Hoggard or Lisa Baynard
Jin Shin Jyutsu sessions with Dell St. Ana
Group Acupuncture Meditation with Freya Farley
Yin Yoga with Freya Farley
Group Sound Healing with Randi Bradley
Energy Card Reading with Laura May Andrews
Shamanic Healing Journey with Beth Terrence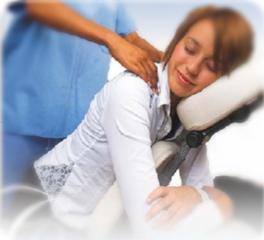 ---
Vendors
Celebrate Recovery, Dawn Ringenbach
Products to nourish the soul

Alloyed Earth Jewelry, Regen Linn
One of a kind artisan jewelry inspired by nature and paired with a modern edge.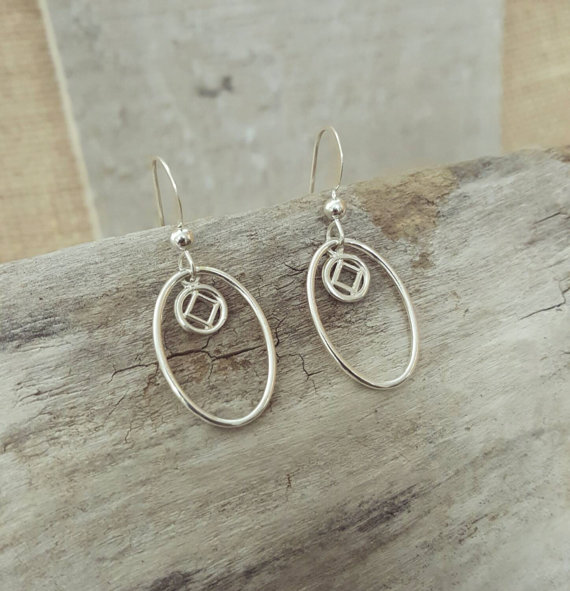 ---
Workshops
Change, change, change... with Janine B.
Change is stressful under any circumstances, but when we are recovering from a seemingly hopeless disease, it seems even more difficult. Through our journey in recovery, we are always changing. We will learn the six stages of change. It is important to note that the stages of change in recovery are fluid and based on our own uniqueness of individuals. Recovery, as we know, is a lifelong process. We are engaged in continual evaluation and modification as we progress through our journey. The stages of change allow us to monitor and assess where you are in your journey today and what you need to do in order to move forward.
"Change the way you look at things and the things you look at change." — Wayne W. Dyer
Transforming Our Lives and Our Recovery with Loving-kindness Meditation with Beth T.
Metta or Loving-kindness meditation originates in the Buddhist tradition. This practice offers a powerful tool for transforming our lives and our recovery. Together, we will begin with the traditional practice of cultivating loving-kindness for ourselves to build a strong foundation of self-compassion. We will explore how to work with loving-kindness to support our relationships and our world. Join Beth Terrence to learn how this heart-centered practice can support daily meditation and be integrated into a personal recovery and wellness program. Beth has been practicing loving-kindness meditation for over 30 years and leads May Is for Metta, a virtual loving-kindness program annually each May. To learn more, visit https://bethterrence.com.
---
FAQs
Can I post this on social media?
Yes.
Can I announce this during my home group announcements?
This is a private retreat with multiple fellowships represented. Please follow the Traditions of your fellowship with regards to announcements. If you're unsure, then please consult a predecessor or your fellowship's literature before announcing.
How much is parking?
Free
Can I register at the door?
Please register in advance. I'm sure you've all planned a party. It's hard to know how much to buy unless you know who to expect. Since we are planning a menu for the day, it is important for us to know the amount of women to expect well in advance of the day of the retreat allowing us ample time to shop and prepare accordingly. That said, I don't plan to turn anyone away either.
What if the weather is bad, will the event be cancelled?
Nope. This event will happen rain or shine. We'll be prepared. No harm in praying for a beautiful day though so please put in a request with your HP. Thanks!
What should I bring to the event?
Bring yourself, your spiritual principles, friends, and a newcomer(s) with you
Bring a lawn chair or blanket to sit in the grass if you'd like (we'll have a tent, tables, and chairs too)
Wear comfortable clothing and bring a yoga mat if you plan to do Yoga, the Acupuncture Meditation, or the Sound Healing Meditation
Bring spending money for 50/50 and basket scholarship fundraiser raffles and for vendors (optional)
What shouldn't I bring to the event?
To allow attendees to fully enjoy the tranquility of the location and provide the opportunity for a relaxing and peaceful day, please refrain from bringing children or pets.
What should I wear?
The retreat is casual attire. Be sure to wear comfortable clothing if you plan to participate in the yoga class. If it's raining, be sure to wear your rain boots & jacket.
What is the scholarship program?
For every dollar donated through the scholarship donation option at registration, scholarship funds will be made available. Partial scholarships will also be offered for those who can afford part of the registration.
Are there any scholarships available?
Full and partial scholarships will be made available as donations are received through the scholarship donation program. If you are in need of a scholarship, please call or text Tabitha at 240-626-4933 or email her at tabitha@thereikiroom.love to request a scholarship.
How can I help?
Whereas this retreat is based on my experience and vision, I'm blessed to have a handful of women with the willingness and desire to help bring this event to fruition. We have formed a small retreat planning committee. If you are near Easton and would like to join the committee, please contact me (Tabitha) at 240-626-4933 or tabitha@thereikiroom.love.
Volunteers will be needed to help make the event run smoothly. If you're intested in volunteering, please arrive on the day of the event at 7:00 a.m.
Can you accommodate my special food plan?
We make great effort to provide a diverse menu primarily filled with homemade dishes and quality ingredients in the hopes of accommodating many food plans (vegan, vegetarian, gluten free, dairy free, sugar free, nut free, etc.). There will be many food options available throughout the day - some will be healthier than others. All ingredients will be listed with the dishes. If the offered menu is not within your food plan, please consider packing your lunch for the day (minimal refrigeration space, bring a cooler if needed).
What type of crafts will be at the craft tables?
We're brain storming craft ideas now!
Do I have to attend all scheduled activities?
No. You are welcome to enjoy the day as you would like. Enjoy a stroll on the grounds, take a nap, experience a walking meditation through the labrynth, get crafty, talk with friends, brouse the vendor area, do some yoga, enjoy a massage, an Energy Healing session, a Reiki session, group accupuncture, Jin Shin Jyutsu, a sound healing meditation, and/or get your cards read. It's your day. Our hope is you will leave feeling connected, refreshed, and peaceful.
How do I schedule Additional Services at the retreat (i.e. Reiki, massage, etc.)?
When you register for the retreat on this site, you can also purchase these Additional Services (use the "Tickets" button). There are limited spaces for each and they are sold on a first-come-first-served basis.
On the day of the retreat, when you check in, you will be able to select the time slot for your session - again, first come, first served.
Should I tip for the Additional Services (i.e. Reiki, massage, etc.)?
Gratuity is encouraged though entirely at your discretion.
Do I have to donate a raffle basket?
Raffle basket donations are entirely at your discretion. They are a fun and creative way of participating in the scholarship fundraiser efforts.
If I donate a basket, what should I put in it?

Themed baskets are popular. Pick a theme (i.e. movie night, book club, magnets, chocolate, etc.) and put items that go with your theme in the basket.
Where can I contact the organizer with any questions not answered here?
You can reach Tabitha G. at 240-626-4933 or via email at tabitha@thereikiroom.love.
Is my registration/ticket transferrable?
If you are unable to attend and would like to send someone in your place, please contact the organizer (see contact info above) so our records are current on the day of the event.