Description
The Women's March Phoenix Reconvenes on SATURDAY JANUARY 19th 2019!
Please Note!!!
There will be portable bathrooms, food trucks, and everything is wheelchair and stroller accessible. Please do not bring your pets, with the exception of service animals, of course. Wagons are also discouraged, and we recommend strollers instead. Support sticks for signs are discouraged but not forbidden. Please do not bring large bags or backpacks.
Activities:
Speakers, Music, Dancers, and Food Trucks.
Transportation:
Public transportation is HIGHLY advised. Carpool to a Park-in-Ride, take the light rail, use Lyft/Uber/Taxi. Not sure what transit options are in your area? Use "Trip Planner" from Valley Metro or call: 602-253-5000
Arrive by 9 am if you cannot use public transportation, but expect delays when leaving due to traffic and detours from the March. If you park in the Wesley Bolin Plaza, you will not be able to leave until the march is over.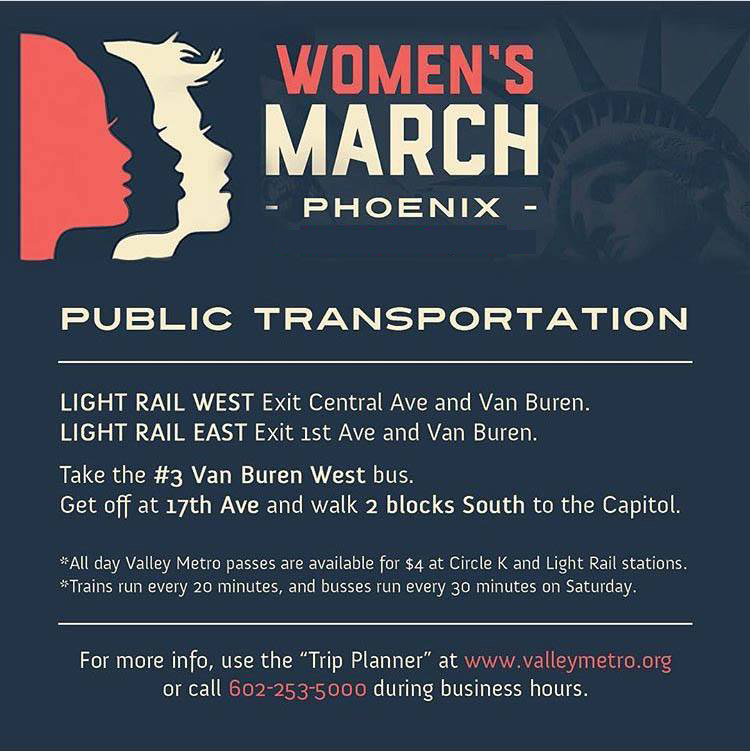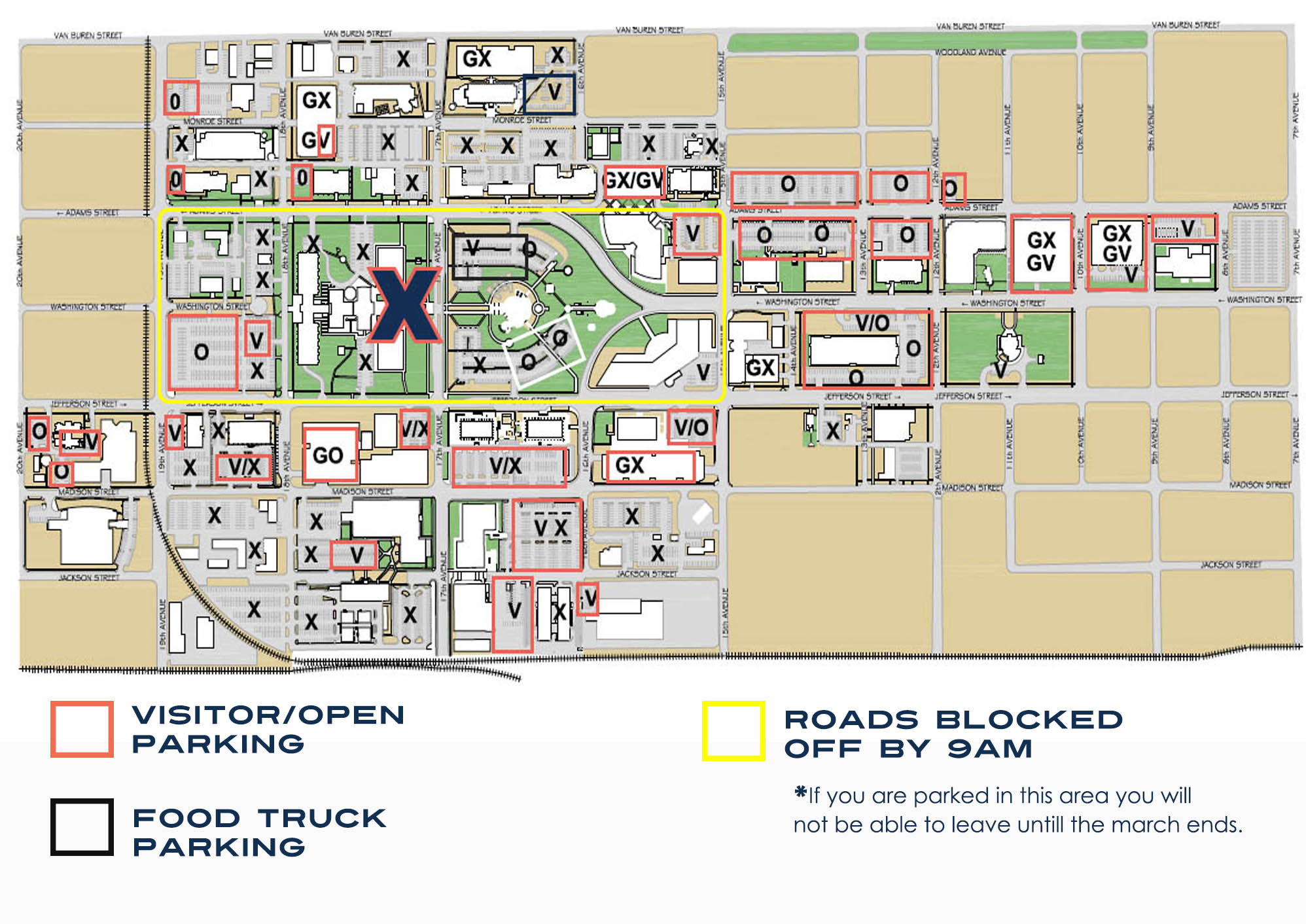 This election season, we saw a number of victories for Arizonans, at both the state and the local level, but there is more work to do. Arizona saw victories in education, more diverse representation, shattered expectations in voter turnout, and the number of women running for office soared. Now that the midterms are over, our focus is on making sure that our voices are heard in the new legislative session.

The theme for the 2019 march will be "Forward Together". In that spirit, we are so proud to announce our collaboration with March For Our Lives and Red for Ed. Both groups will join us at the march this year to remind our Arizona representatives that the fight for common sense gun reform and funding for public education has only just begun. We are also hosting numerous organizations that represent the issues that matter most to women in Arizona, ranging from social, racial, environmental, and economic justice.

We are scaling back on speakers this year but will make final decisions about that in the following weeks. You can expect an enhanced sound system and a number of other changes that we will announce as they arise. We are so excited to be back and ready to keep up the fight and bring opportunities to the people of Arizona.