Description
Our 3rd year at SXSW will be the most exciting yet!

What happens when women in digital gather with the sole intent of sharing power, with one another? Let's just say s%&t gets real in the most profound way, very quickly.
This is our space and our time to connect with each other to recharge and face the rest of SXSW. Come prepared to trade a favor or two (or three), to lift another woman up and also to experience first-hand why Women in Digital has grown to 2K members nationwide by word of mouth alone.
No matter your stage - Executive, Director, Mid-Sr, or Early-Career - we all have something to give and to gain from each other.
If you're hungry or thirsty, you'll enjoy:
Louie's BBQ

Cornucopia popcorn treats

Fluff Cotton candy

and, cocktails from Hye Rum
Our speaker line up just as mind blowing as the food and merch. Many more have been added since you signed up, so, please check out the panels we have planned.


SXSW Badge Holders and members of Women in Digital will be given VIP access & priority for entry. Are you a member? Check the #sxsw Slack channel for the promo code to get your ticket. You must have this ticket at the registration line or proof of membership. Not a member? Join here

There is no guarantee of entry for anyone into this event as space is very limited. Please arrive early.

Agenda:

4:30-5:00PM - Doors Open. First 250 in get some ridiculously cool swag to celebrate our new brand.

5:00-5:30PM - Why We're Here.

Alaina Shearer, Founder of Women in Digital, kicks off SXSW 2019 with our new brand and lays out her vision for our future as an organization. You'll also experience our group's legendary Asks & Gives. Be prepared to be mind blown.

5:30-6:00PM - Panel: She's Faking It.

As women we are often forced to compromise our true selves for the sake of others. Fitting into a pre-defined mold at work, or even at home, takes an incredible amount of energy. During this engaging panel we'll explore how women can find their voice in order to get real with each other, with men and their managers in order to lay claim to their true selves and to accelerate their careers.

Panelists:

Katie Martell, Unapologetic Marketing Truth Teller, Speaker
Liz J. Simpson, Founder, Stimulyst
Mara Lecocq, Creative Director & Founder of 'Where Are The Boss Ladies'
Joanna Popper, Global Head of Virtual Reality for Location Based Entertainment, HP

6:00-6:30PM - Break: Ask & Give Networking
Trade favors with other attendees in the industry's most talked about power exchange. Also enjoy cocktails, food and fun from our sponsors.
6:30-7:00PM - Panel: The Motherhood Tax. What do we sacrifice when we become mothers? How can we fight back collectively to build a future of our daughters that makes motherhood an easier choice? What about us and the mothers of today? And why are so many more of us choosing to bypass motherhood altogether? There are no right and wrong answers but we can't wait to dive in to hear all perspectives from mothers and non-mothers alike.

Moderated by, Rachel (Braunstein) Lee, Partner Marketing Manager and Speaker, Microsoft

Panelists:

Kathryn Gonzales, Founder, NoreNueva
Krystal Weber, Global Design & Strategy Leader, IBM Blockchain Services
Haley Pass, SVP, Head of Strategy and Insights Carat USA

7:00-7:30PM - Good-byes. Final Ask & Give Networking.
Hosted by: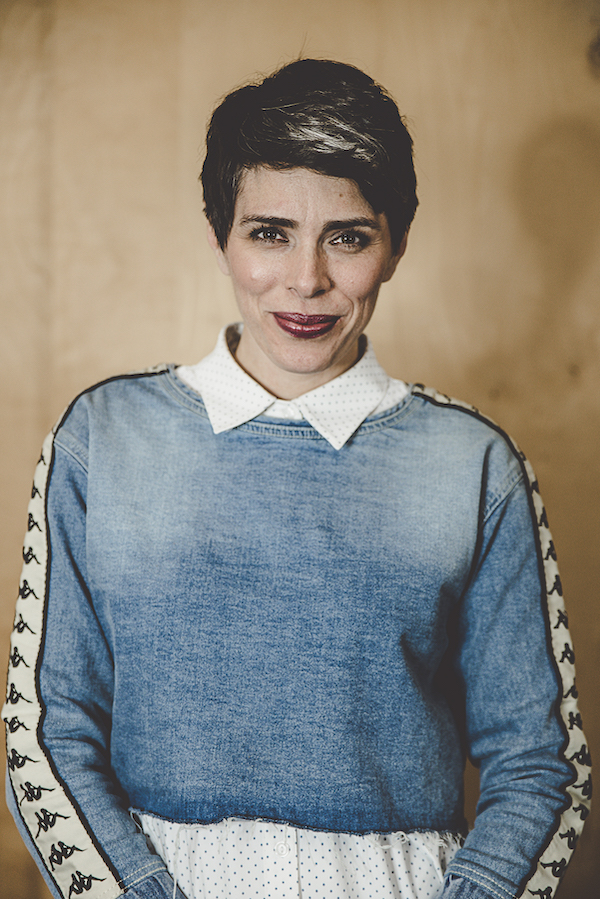 Alaina Shearer, Founder and Original Member of Women in Digital
In June 2016 Alaina Shearer founded Women in Digital when she told her story for the first time publicly to an audience of women. Today, Women in Digital is a groundbreaking 2K+ member association uniting women in digital creative professions behind one purpose – to empower each other through one another. The group is now in 23 cities nationwide. Watch Alaina's founding story here.
You can also find Alaina podcasting for Women in Digital's Slings & Arrows, contributing to AdWeek and keeping her four children alive and happy with her husband.
Prior to founding Women in Digital, Alaina worked in the radio industry as a journalist and co-host for 7 years and then spent 12 years in the ad agency world, ten of those spent leading her own digital agency Cement Marketing. Connect on LinkedIn.
---
Speaker Bios:

Mara Lecocq, Creative Director & Founder of 'Where Are The Boss Ladies'
Mara is on a mission to bring diversity to male-dominated industries by providing girls and women with empowering role models. Mara is the founder of WhereAreTheBossLadies, a crowd-sourced list of 1,000+ female executive leaders in advertising. They aim to provide women with role models they can work for—and to redefine leadership with a female perspective. www.wherearethebossladies.com

Mara is also the founder of Secret Code, a customizable children's book that stars *your* girl as a tech hero—making technology aspirational for girls of all ethnicities in their formative years through a story customized to her name and her appearance. www.yoursecretcode.com Mara was born and raised in the Philippines, studied in Paris, and built her career as an advertising creative director in New York, Paris and Toronto, building digital products, campaigns and interactive experiences for Starbucks, Nike, and Verizon. Mara is a Cannes Lions "See It, Be It" alum, has been named a Next Creative Leader by the One Show and the 3% Conference, one of Mashable's Rising Stars in Advertising, one of 10 brilliant women in advertising by Campaign magazine contributors alongside Cindy Gallop. For Secret Code, Mara won a grant from Sophia Amoruso's Girlboss Foundation, and a Project Entrepreneur alum, the startup accelerator program by the Rent The Runway Foundation. She is a published author and is represented by the talent agency WME.

Katie Martell, On-Demand Marketer,
Unapologetic Marketing Truth Teller, Speaker
Katie Martell is an unapologetic marketing truth-teller.
Named "one of the most interesting people in B2B marketing," a "marketing expert to follow" and a top marketing writer on LinkedIn, Martell has been a millennial CMO, in-house rabble rouser, and the world's first "Director of Buzz." She now advises high-growth brands as an on-demand marketer.
With a distinct opinion about the world of marketing, Katie is a frequent speaker and emcee at conferences including TEDx, INBOUND, and MarketingProfs.
Follow her on Twitter @KatieMartell and subscribe to The Worlds Best Newsletter at Katie-Martell.com





LIZ J. SIMPSON. Author. Speaker. B2B Sales Expert.

Liz J. Simpson is a millennial obsessed with all things business & personal growth. After a 10+ year career in sales, Liz left Corporate America in pursuit of authenticity & fulfillment. Her unorthodox journey led her to write her first book on self-discovery, compete on a pilot reality show, The Keynote, and to create a global domestic violence platform for trauma survivors.

Liz has been featured in NBC, CBS, NPR, Essence Magazine & San Antonio Business Journal's 40 under 40. Liz also serves on the San Antonio Women In Digital board.


Rachel (Braunstein) Lee, Partner Marketing Manager and Speaker, Microsoft
Rachel Lee is a passionate marketing #ladyboss. She started her career with Walton Isaacson, a full-service marketing agency with expertise in multicultural marketing. She managed some of Unilever's first social media driven consumer activations including Unilever's AXE One Night Only. After receiving her MBA from the University of Texas, Austin, McCombs School of Business, she started at Microsoft in the One Commercial Partner organization, working on the Microsoft Partner Network, a 300K partner ecosystem of small to enterprise businesses. She has led social media, influencer, podcast, blog, event and paid media strategies for the Microsoft Partner Network. This includes social media for Microsoft Inspire, a flagship partner event with over 17K people from across the globe, where she achieved over a billion impressions in 2017. Most recently she is leading a multimillion dollar partner brand re-envisioning and messaging strategy. If you'd like to listen to her, check out the Microsoft Partner Network podcast where she interviews industry thought leaders on the big ideas shaping tech today.

Kathryn Gonzalez, Founder, NoreNueva


Kat is a native Austinite with a passion for telling brand and personal stories. She's worked as a marketing strategist for startup and small companies in Texas and New York and recently decided to take the plunge to wonderful world of independent consulting under the guise of NoreNueva, with the hopes that this move would give her the flexibility she needs to support her budding family. She's also the founder of Storyhouse , a service that helps capture and preserve family stories.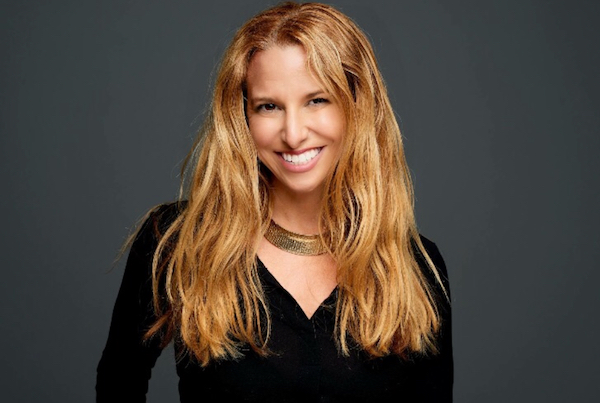 Joanna Popper, Global Head of Virtual Reality for Location Based Entertainment, HP

Joanna Popper is a Hollywood and Silicon Valley media executive. She recently became HP's Global Head of Virtual Reality for Location Based Entertainment. Prior she was EVP of Media & Marketing at Singularity University and VP Marketing at NBCUniversal. Joanna developed a TV show partnership with NBC and Singularity University for a new TV series on technology and innovation.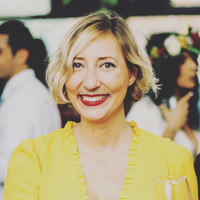 Haley Paas
SVP, Head of Strategy and Insights for Carat USA


Haley has spent her career applying her curiosity to how brands and companies can challenge the status quo. She loves asking the hard questions to move the conversation forward and has focused on understanding where humans, culture and brands can best intersect.
Haley started her career at Procter & Gamble, leading the insights team for brands like Gillette and Always, followed by a more recent career shift to Carat, a media agency in NYC. She currently leads Carat's strategy and insights disciplines, and is responsible for thought leadership, insights, creative thinking, and content strategy for their diverse client base. In addition, she is the executive sponsor of Carat's LGBTQ+ and Women's organizations
---

Who should attend?
All women in digital and tech industries are welcome to attend. Our members have a digital focus within the creative, marketing, advertising, or communications fields. From content strategists to designers, developers to social marketing pros and CMOs – you are all women in digital and all welcome at our events.

Become a Women in Digital Member to gain priority access to this event. Join here.

Please do not attend if you have a sales motivation. Soliciting our attendees and members for business or sales is strictly prohibited. If you do so, you will kindly be asked to leave OR you can officially sponsor us (a better option).

We welcome all female, female-identifying, and LGBTQ persons.

Men, we do invite you to this special event for Women in Digital. There are other ways to support us as well:

NOTE:

- SXSW Badge Holder and Members of Women in Digital will be given VIP access & priority for entry. Join here.
- Your RSVP does not guarantee entry to this event, please arrive early as space will be limited.
- By RSVPing you are giving us and our sponsors permission to send you emails re: this event and other Women in Digital announcements.
Thanks to our venue partner: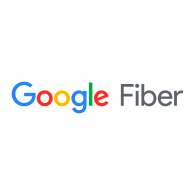 Thanks to our event sponsors: