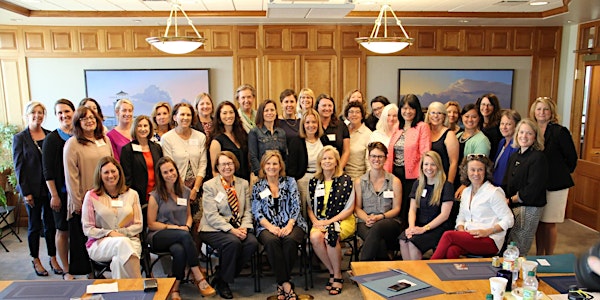 2019 Women Angels in Training: An Experiential Investment Workshop
When and where
Location
Preti Flaherty 1 City Center Portland, ME 04101
Refund Policy
Contact the organizer to request a refund.
Description
Women Angels in Training: an Experiential Investment Workshop targets potential female angel investors and gives them the skills and confidence they need to understand and consider angel investing. By tapping into the economic potential of these angel investors, we aim to increase angel investment in early stage Maine companies. More specifically, we aspire to address one of the challenges faced by many women entrepreneurs - lack of access to capital, by making sure there are more women on the "other side of the table" making investment decisions.
Program Overview
Join us for a full-day immersive workshop to dip your toes into the world of angel investing. The learning-by-doing format will include a case study of two high aspiration female entrepreneurs and their businesses, and an opportunity for women who are interested in early-stage investing to participate in a simulated investment scenario. Investment training will involve a review of the due diligence process, including a review of company financials and deal terms, the presentation of recent research on implicit bias in early stage investing, and Q & A from women who are interested in investing.
Who should attend?
This event is intended for women who are personally considering angel investing within the next few years, although they may not yet qualify as an accredited investor. This is a day of learning that will provide or deepen a general understanding of angel investing.
Who is pitching?
Atlantic Sea Farms and Wallit are our two presenting companies this year. Each will do a mock "pitch", participate in our learning about due diligence, and be available throughout the day.
I attended this event last year. Should I sign up again?
Yes! We've added curriculum that covers: a broad overview of angel investing (including ways to be involved in Maine); financial analysis, and deal terms. We have two new companies presenting, both of whom have successfully closed funding rounds. While it is certainly a standalone curriculum, this year will further advance your understanding of angel investing if you attended last year.
Who is facilitating?
Event facilitators include seasoned investors from Maine W4W and the Northern New England Women Investors Network (NNEWIN). Taking a collaborative approach, we will also be learning from each other during discussions throughout the day.
What does my registration fee include?
Your $50 registration fee will go towards a full day of experiential angel-investment training, participation stipends for our two presenting businesses, as well as breakfast and lunch.
Who is organizing this event?
Maine W4W (Women for Women) is a group that aims to increase the number and quality of female, early-stage investors that could support Maine-based startup companies. We achieve our goal by increasing awareness of early stage investing as an achievable and viable option, and by providing resources and training to empower investing women.
Maine W4W includes representatives from Bernstein Shur, Maine Angels, MTI, New Ventures Maine, People's United Bank, Transformative Knowledge Group, Trailguide Consulting, The Women's Business Center at CEI.
We are collaborating with the Northern New England Women's Investor Network (NNEWIN): a coalition of women in Maine, NH, and VT who are interested in investing and are looking to develop knowledge, meet like-minded women, and get more involved and engaged with investment opportunities. NNEWIN seeks to activate more financially accredited women as angel investors in the tristate area. By offering training and networking, NNEWIN's goal is to empower women's confidence and comfort with angel investing, so that they could selectively fund and mentor Maine & New England promising start-up ventures, particularly female founders or those with female focused ideas.
Who is sponsoring this event?
We're so pleased to have the following organizations as event sponsors: Maine Angels, Maine Community Foundation, Maine Technology Institute, New Ventures Maine, Preti Flaherty, and Women Standing Together.
We also appreciate the Tri-State sponsorship of People's United Bank.