About this Event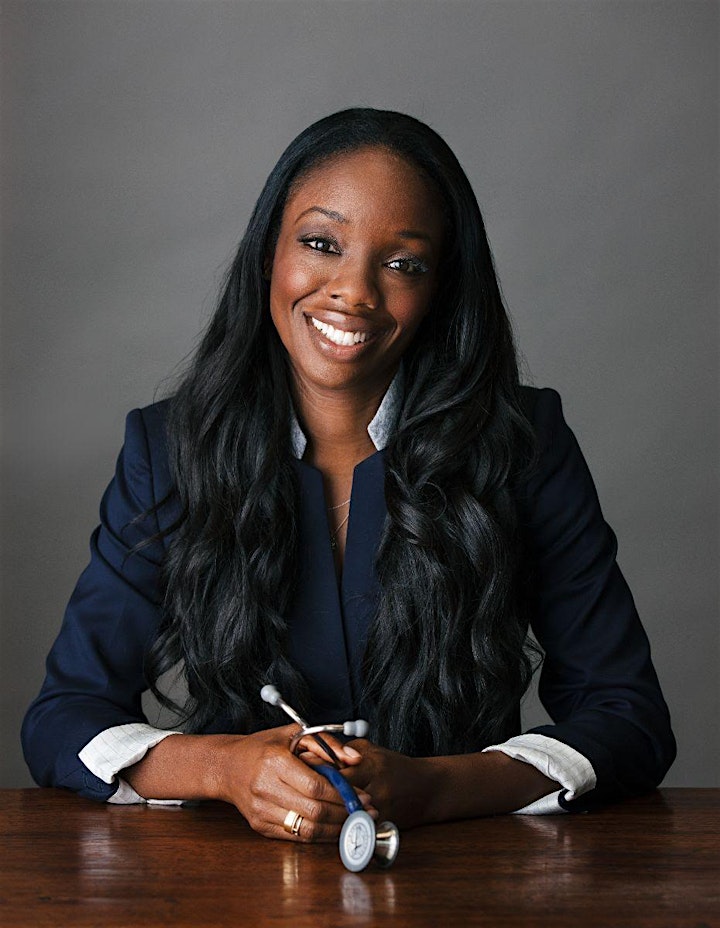 About Dr. Nadine Burke Harris MD, MPH, FAAP:
Dr. Burke Harris is an award-winning physician, researcher and advocate dedicated to changing the way our society responds to one of the most serious, expensive and widespread public health crises of our time: childhood trauma. She was appointed as California's first-ever Surgeon General by Governor Gavin Newsom in January 2019.
Her work has been profiled in best-selling books including "How Children Succeed" by Paul Tough and "Hillbilly Elegy" by J.D. Vance as well as in Jamie Redford's feature film, "Resilience". It has also been featured on NPR, CNN and Fox News as well as in USA Today and the New York Times. Dr. Burke Harris' TED Talk, "How Childhood Trauma Affects Health Across the Lifetime" has been viewed almost 5 million times. Her book "The Deepest Well: Healing the Long-Term Effects of Childhood Adversity" was called "indispensable" by The New York Times.
Dr. Burke Harris is the recipient of the Arnold P. Gold Foundation Humanism in Medicine Award presented by the American Academy of Pediatrics and the Heinz Award for the Human Condition. She was named one of 2018's Most Influential Women in Business by the San Francisco Business Times.
About the Event:
Each year, Women Health Care Executives (WHCE) honors a woman whose leadership and contributions to the health care field are exceptional and deserving of recognition. WHCE's Woman of the Year is selected among a distinguished group of Northern California women health care leaders and celebrated at our signature dinner-gala. We will also award two scholarships for young women in the Bay Area who have demonstrated commitment to careers in health care and serving their communities.
The gala brings together 200 Bay Area health care leaders and influencers from key health care organizations. Previous attendees have included: Blue Shield of California, Dignity Health, Genentech, Genomic Health, Home Care Assistance, Kaiser Permanente, Method, Pillsbury, Stanford Health Care, Sutter Health, UCSF, Vocera, and many others.
Please visit our website for more information about the Woman of the Year Gala
Evening Program
5:30 - 7:00pm Cocktail Reception
7:00 - 9:00pm Dinner & Award Ceremony
Sponsorship Opportunities
Our sponsorship packages provide an opportunity to increase the awareness and recognition of organizations helping Empowered Women Empower Women. Additionally, your sponsorship offers visibility to your organization with over 200 key Bay Area health care leaders and influencers who attend the gala, representing 25+ companies and over 10 healthcare sectors. All sponsorship commitments must be finalized by April 1, 2019 in order to appear in gala program. Please visit our website for more information about Sponsorship Opportunities.
About Women Health Care Executives (WHCE)
WHCE supports a diverse network of women from all healthcare backgrounds in whole person development - promoting each member in their pursuit of professional, personal and service goals. Since 1981, WHCE builds on a proud history of offering members a variety of educational and networking opportunities with a focus on Leadership, Empowerment, Connection, Celebration, Development and Service.
Our members represent: 97 Companies & over 10 Health Care Sectors (hospitals and providers, health plans, tech, law, consulting, biotech, marketing and PR, design, community-based organizations, real estate)
In 2018, WHCE has contributed to empowering women through:
12 programs attended by 400+ attendees
144+ hours of mentorship
$7500 in student scholarships awarded
13 Partnerships with: Stanford Medicine X, Dress for Success, IDEO, Lean in Latinas, UC Berkeley School of Public Health, Dale Carnegie, Women's Cancer Resource Center, Healthcare Informatics Health IT Summit, California Association of Healthcare Leaders, National Association of Health Services Executives, National Association of Latino Healthcare Executives, Asian Healthcare Leaders Forum and LGBT Healthcare Forum
For more information about Women Health Care Executives, please visit our website.