Description
Women Advancing Microfinance – New York (WAMNY) invites you to attend our annual membership meeting on Tuesday, July 16th. We will be joined this year by a very exciting keynote speaker: Michael Schlein, CEO of Accion, a global nonprofit committed to creating a financially inclusive world. Michael will address contemporary topics within the financial inclusion space.
WAMNY will also be actively recruiting for new members of our Steering Committee this summer. If you are interested in being considered, please see below for more information and a link to apply.


Annual Meeting Agenda:
6:30pm – 7:00pm: Registration & Welcome
7:00pm – 8:00pm: Keynote Speaker Discussion
8:00pm - 8:30pm: Networking with light refreshments

Not currently a WAMNY member? Sign up here. Your annual dues entitle you to attend most WAMNY events for free.


---
About our Keynote Speaker: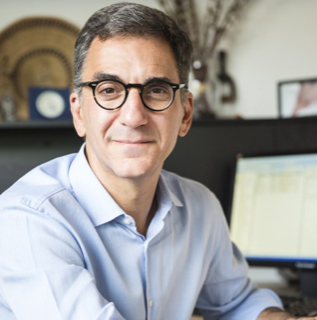 Michael Schlein brings nearly 30 years of extensive international banking, management and public service experience to his role as President and CEO of Accion. He is responsible for creating and implementing Accion's strategy, managing its global team, and building a high-performing organization. Michael builds partnerships with the public and private sector, encouraging more energy, investments, and action directed at creating a financially inclusive world.
Michael joined Accion in 2007 as a member of its Board of Directors and in 2009, became Accion's President and CEO. Prior to his employment at Accion, Michael served as President of Citigroup's International Franchise Management, where he managed the bank's network of 100 Chief Country Officers. Before that, he ran communications, philanthropy, government relations, branding, and human resources for Citigroup. He served as Chief of Staff at the U.S. Securities and Exchange Commission in the Clinton Administration and in New York's City Hall in the Dinkins and Koch Administrations. He began his career in investment banking.
In 2014, New York City Mayor Bill de Blasio appointed Michael to serve as the Chairman of the NYC Economic Development Corporation, which encourages economic growth throughout New York City's five boroughs and facilitates investments that build capacity, generate prosperity, and catalyze the economic vibrancy of city life as a whole.
Michael has graduate and undergraduate degrees from the Massachusetts Institute of Technology where he graduated Phi Beta Kappa.
---
Applications for the WAMNY Steering Committee
WAMNY is recruiting for our Steering Committee! We are seeking a passionate, committed leader to help grow our community and empower women through financial inclusion and entrepreneurship.
The cornerstone of our mission is the WAMNY Scholarship Fund which supports women who work in financial inclusion to pursue leadership training and professional development. The WAMNY Steering Committee hosts events, raises resources for, and selects recipients of our Scholarship Fund. Join us to help advance women's leadership in financial inclusion, develop new skills, and grow your professional network!
If you're interested, please apply here. Applicants are encourage to attend our Annual Meeting on July 16th to meet the current Steering Committee and learn more about WAMNY! Selections will be made later in the summer.
We look forward to seeing you there!
WAMNY Steering Committee