Description


---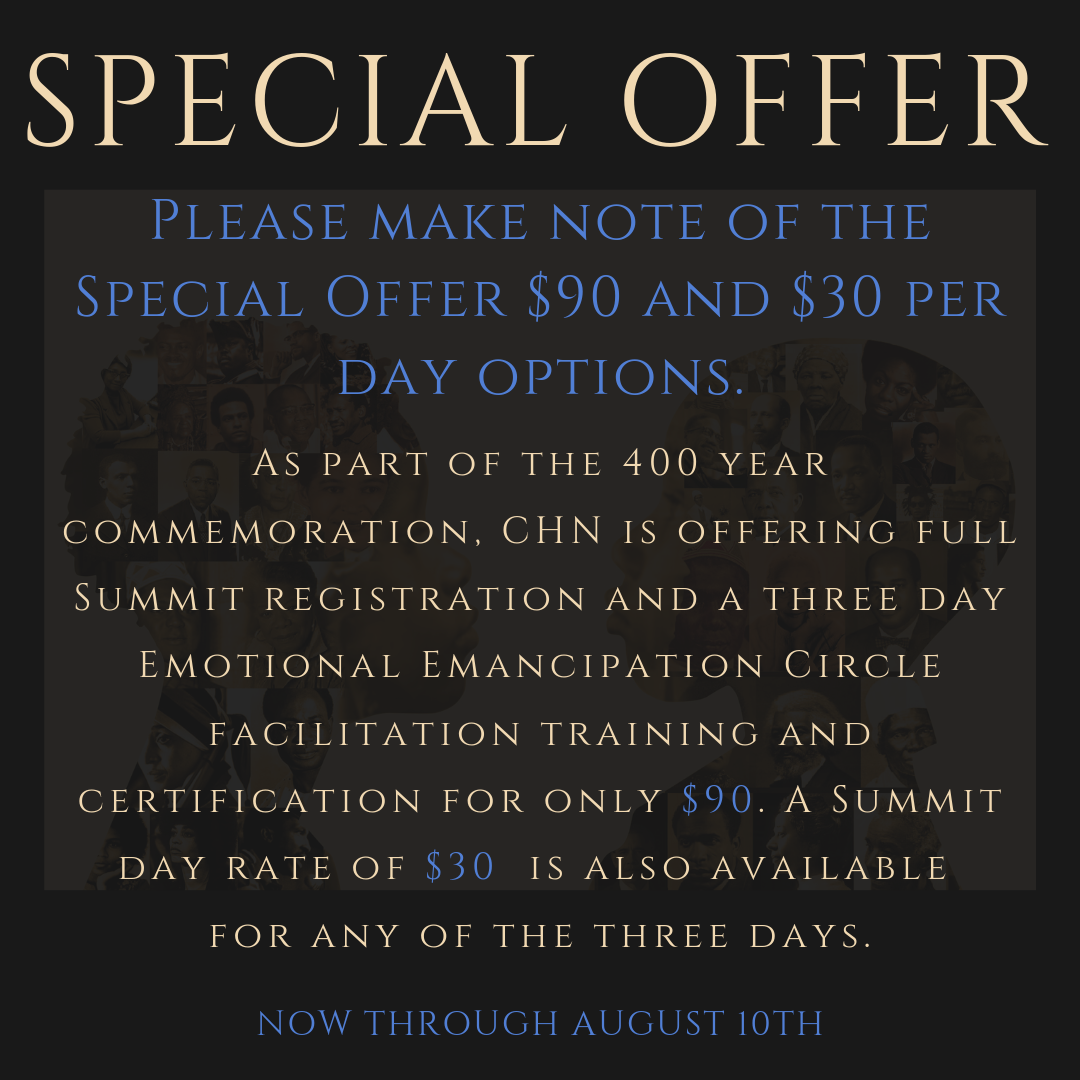 ---
Join us for the 2019 Valuing Black Lives Global Summit
at the place where the false ideology of White superiority and Black inferiority had its beginnings on U.S. soil.
Together, we will chart a path to healing, and ending, centuries of anti-Black racial trauma.
Defy the Lie. Embrace the Truth.
Richmond, Virginia| August 20, 21, and 22, 2019
The lie that Black people are inferior is the most powerful weapon ever formed against us. It is the root cause of the devaluing of Black lives and the underdevelopment of Black communities around the world.
Come to the 2019 Valuing Black Lives Global Summit this August. Let's see and celebrate our authentic selves in love, joy and self-determination. Together, we will draw a line between a past shaped by the lie of Black inferiority and a future defined by the truth of Black humanity. Be a part of this time of remembrance. Immerse yourself in our cultural history. Explore Mother Africa's global influences. Walk in our Ancestors' footsteps along the Trail of Enslaved Africans. Deepen your understanding of the impact of our history on our emotional lives. And learn the basics of the Emotional Emancipation Circle process so that you can help create a future free of the lie.
The Valuing Black Lives Summit is a commemoration of our 400 Years that will open a new chapter in the history of Black people.
Choose this healing experience to honor your Ancestors by freeing yourself and your children from the lie– to clear the way for Black people all around the world to move beyond surviving to flourishing.
Join us. Leave with fresh insights and concrete emotional wellness skills to reduce racial stress and trauma. And stayconnected with us for ongoing support to expand the global movement for emotional emancipation.