Description
UX Certification Training and Certification Exam, May 9, 2019
UXPA Boston is offering a UX certification training and examination event on May 9th, 2019.
The crash-course provides a systematic and consistent overview of 100+ basic UX concepts, such as user experience, the human-centered design process, contextual interview, personas, user requirements, usability testing, and more.
This training is aimed primarily at training providers and UX professionals who want a serious impression of whether CPUX certification could be of interest to their organization and their stakeholders. Most of the people that are certified at the Foundation level are people who work together with UX professionals, and who want to learn at least a bit of the UX-language.
The training is followed by an optional 75-minute certification by iSQI, an independent certification body. Those who pass the exam will receive: "UXQB Certified Professional for Usability and User Experience – Foundation Level (CPUX-F)" status, an internationally recognized UX certification.
Schedule:
9:00 AM – 12:30 PM: Pre-Exam Training: Instructor Rolf Molich will provide a pre-exam crash course

12:30 PM- 1:30 PM: Lunch

1:30 PM – 3:00 PM: The CPUX-F Certification Exam (Individuals will have 75 minutes to complete the exam)
Note: This event has limited seating available. For logistical reasons we will cap the event attendance at 48 persons. Registration and payment are required. The registration cost helps defray the costs associated with the exam process and event logistics.
The crash-course lasts 3½ hours. It covers the CPUX-F Curriculum, which is available for free on http://uxqb.org/en/documents/
The crash-course is a condensed version of the full CPUX-F course, which lasts 2-3 days and includes several exercises. You will learn what CPUX teaches and see many sample certification questions.
You can freely combine the crash-course and certification. We recommend that you take both. If you have questions about the format or content of the training, you may email: crashcourse2019@dialogdesign.dk.

About the Foundation Level (CPUX-F) Certification
The certificate "UXQB® Certified Professional for Usability and User Experience – Foundation Level (CPUX-F)" attests that the certificate holder has an understanding of the general terms and concepts in the field of Usability and User Experience, in particular in the following areas of competence:
The human-centered design process

Definitions, concepts and guidelines

Understanding and specifying the context of use

Specifying the user requirements

Producing design solutions

Usability tests

Usability inspections and user surveys
Why should I care about CPUX certification?
By obtaining CPUX certification you:
Objectively demonstrate recognized competence in the areas of usability and user experience.

Ensure your fundamental usability and UX knowledge is up-to-date.

Get access to advanced certification in specific areas of the discipline, including usability testing, user requirements engineering, interaction specification, prototyping, and usability engineering.

Ensure that you as stakeholder are familiar with basic usability concepts so you can demonstrate and articulate your knowledge accordingly. CPUX-F certification is appropriate for stakeholders who cooperate with usability professionals and who want to familiarize themselves with the basic concepts and processes of usability engineering. Such stakeholders include project managers, software developers, designers, users, product managers and marketing professionals.
Preparing for the Certification Test
You obtain the CPUX-F certificate by passing the certification test. You can prepare for the certification test by participating in the offered morning training and/or by self-study. For self-study, a number of documents are available at no cost, including the training curriculum, practice exam questions, and more, online: http://uxqb.org/en/documents/ We recommend self-study and attending the morning training offered on May 9, 2019.
The Certification Exam
In order to gain certification, you must pass the 75-minute test that consists of 40 multiple choice questions. To pass, you must score at least 28 points out of the 40 possible. You can find an example of a complete certification test online at: http://www.uxqb.org/en/
Please bring a writing implement with you. Writing paper and exam materials will be provided. Study materials and notes will not be allowed in the examination room during the exam.
UXPA Boston Annual Conference Registration is Not Required
UXPA Boston is holding this certification opportunity in conjunction with the UXPA Boston 2019 annual conference, but you will need to register and pay for this event separately. A UXPA Boston registration is not required, and offers no bearing on participation in this event.
About Rolf Molich (Training instructor for this certification event)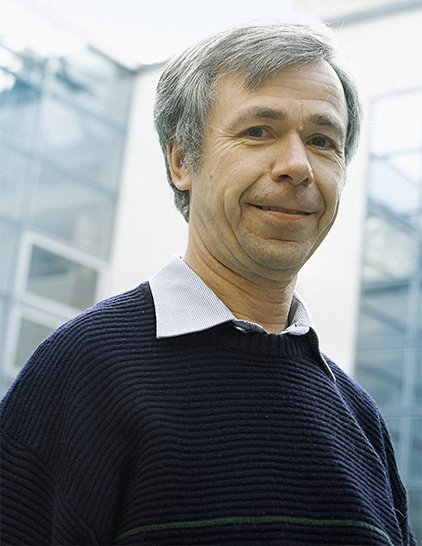 Rolf is vice president of the UXPA (www.uxpa.org), which develops and maintains the CPUX-certification. He also owns and manages DialogDesign, a tiny Danish usability consultancy. Rolf has worked with usability since 1984. Before that he worked as a successful software engineer.
Rolf is the co-inventor of the heuristic evaluation method (with Jakob Nielsen).
In 2014, Rolf received the UXPA Lifetime Achievement Award from the User Experience Professionals Association for his persistent work on the Comparative Usability Evaluation project, which has shed light upon how practitioners do usability testing in the real world.
Rolf not only talks about usability – he also attempts to practice it in his talks and workshops. He is particularly proud of the fact that his users – 250 students at the University of Copenhagen – named him "Teacher of the Year" in 2014 for his usable and sometimes even humorous teaching style.
What are UXQB and CPUX?
The International Usability and User Experience Qualification Board (UXQB) is a consortium of internationally recognized experts in usability and user experience. UXQBs objective is to develop, maintain and manage the certification program (CPUX -Certified Professional for Usability and User Experience).
CPUX is an international standard for qualification of people working professionally within UX. So far Usability Professionals Associations in five European countries have joined UXQB: Germany, Switzerland, Austria, England and Denmark.
CPUX-F, Certified Professional for Usability and User Experience - Foundation Level is the basic UX certification. Later, you can also be certified as User Requirements engineer (CPUX-UR), Design (CPUX-DS) and Usability Testing (CPUX-UT).
Read more about UX certification www.uxqb.org/en/ where you can also find curricula and examples of the questions that you must answer if you want to be certified. The course includes many additional, unpublished examples of test questions.
About iSQI (The organization conducting the certification exam)
The International Software Quality Institute (iSQI) Group, with offices in Potsdam (Germany), Amstelveen (The Netherlands), London (UK) and Boston (USA), is a leading provider of certification examinations all over the world.
For more than 10 years, iSQI has played a significant role in certifying the know-how of IT professionals in over 100 countries on 6 continents in 10 languages. With over 30,000 certifications per year, iSQI paves the way for successful career development.