Description
UVU Opportunity Quest
Who is Opportunity Quest for?
Opportunity Quest is open to any UVU students and community members who are interested in seeing what kinds of businesses and products UVU students have come up with. The competition portion is exclusively for UVU students.
What is Opportunity Quest?
The UVU Opportunity Quest gives students a chance to create, develop, and then present their business concepts to a panel of judges experienced in entrepreneurship. Ticketholders will get to see finalists' business pitches and see what kinds of businesses are in the works at UVU.
When is Opportunity Quest?
Opportunity Quest will be on January 23rd from 3:00 PM to 5:45 PM followed by dinner and the award announcements at 6 PM.
Schedule:
3:00 PM Welcome and Introduction
3:05 PM Presentation 1 – Alex Hoffman, Vestid
3:15 PM Q&A 1
3:20 PM Presentation 2 – James Reber, My Tribe
3:30 PM Q&A 2
3:35 PM Presentation 3 – Grant LaMont, SideCoach
3:45 PM Q&A 3
3:50 PM Presentation 4 – Drew Gunderson, Genesis
4:00 PM Q&A 4
4:05 PM Presentation 5 – Michael Claflin, Pillow Face
4:15 PM Q&A 5
4:20 PM Break
4:30 PM Presentation 6 – Ben Perkins, Blue and White Collar
4:40 PM Q&A 6
4:45 PM Presentation 7 – Ashley Peabody, Adventure More
4:55 PM Q&A 7
5:00 PM Presentation 8 – Morgan Davis, Say More
5:10 PM Q&A 8
5:15 PM Presentation 9 – Ben Park, Bab-Eaze
5:25 PM Q&A 9
5:30 PM Presentation 10 – Austyn Vickers, Guuru
5:40 PM Q&A 10
5:45 PM Judges Confer
6:00 PM Dinner and Awards
Judges are:
Brian P. Murphy, Managing Member, Portfolio Advisors LLC
Amy Rees Anderson, Managing Partner, REES Capital
Carine Clark, CEO, Banyan
James Endicott, Managing Partner and Founder, Serento Ventures
Jeff Flamm, CEO and Founder, Infinite Mind, L.C.
David Jolley, EY Americas Growth Markets Leader, Ernst & Young LLP
Ray Zinn, former CEO of Micrel
Where is Opportunity Quest?
Opportunity Quest is being held on the UVU main campus in the Science Building in room 134. Dinner will take place in Centre Stage. See below for maps.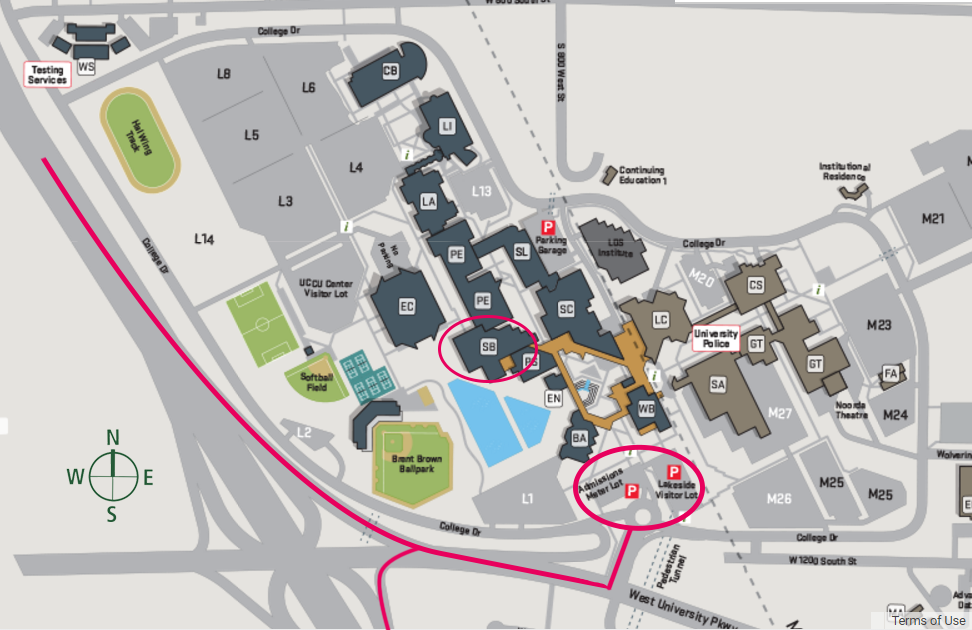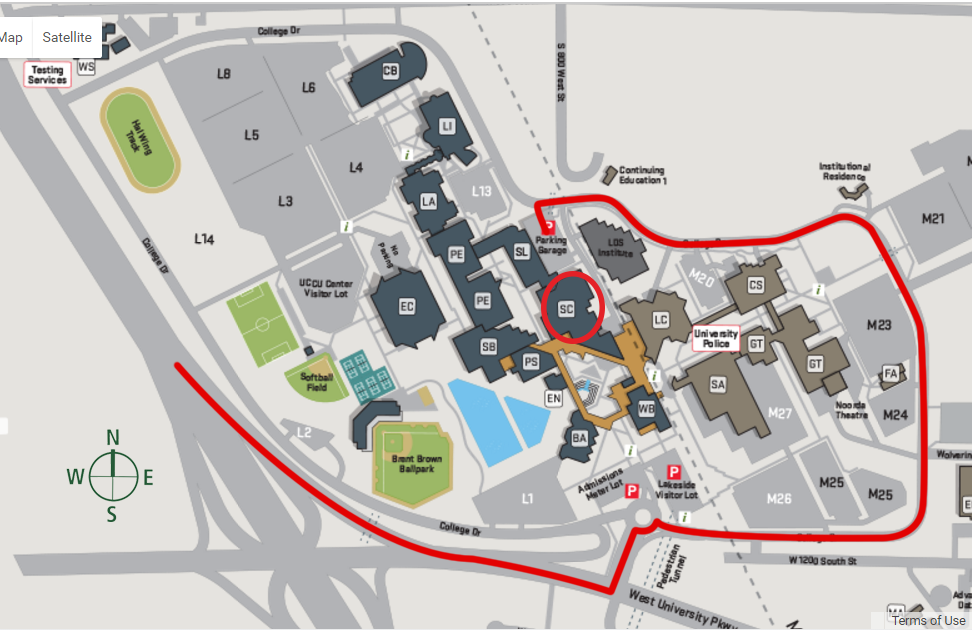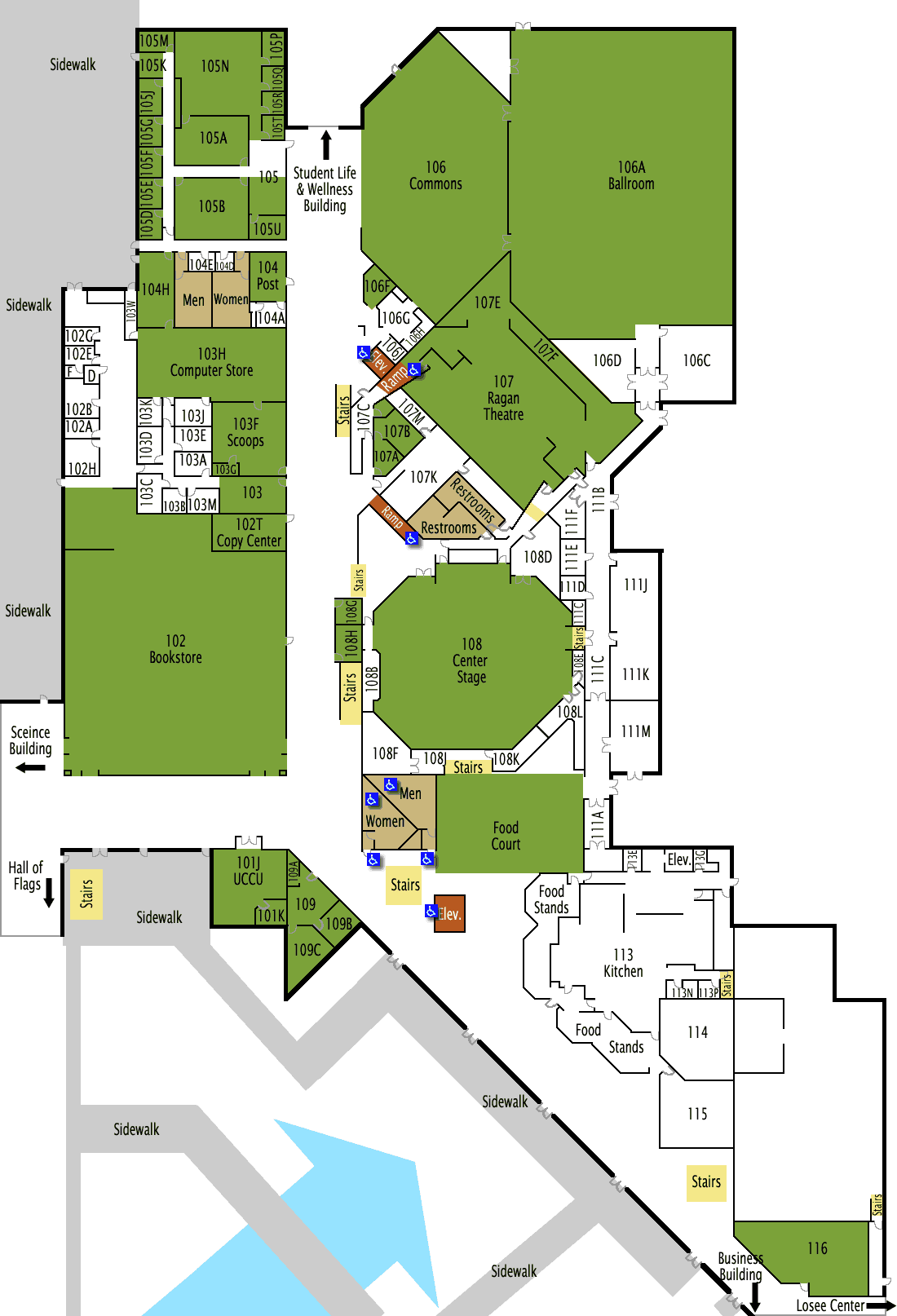 Parking
Visitor parking is marked with red Ps on the map. Visitor parking is $1 per hour. The closest lot to the Science Building is the parking garage. Additional information about parking is available on the UVU Parking website.
Why should I attend Opportunity Quest?
Because we have a lot of great student businesses getting up and running. This is a fantastic opportunity for anyone interested in supporting entrepreneurial ventures at UVU.
Contact
For any questions or concerns, please contact Meagan Sanders at msanders@uvu.edu or (801) 863-5354.
UVU Student interested in competing?
Please visit https://www.uvu.edu/entrepreneurship/events/opportunity-quest.html to apply.