Description
Join us to network with other localization managers, engineers, and translators in Utah's Silicon Slopes.
Networking
Mix and mingle with localization managers, engineers, and translators from local software companies, non-profits, MLM firms, LSPs, educational institutions, other organizations, and out-of-town visitors attending a week of TAUS events.
2019 Utah Localization & Translation Awards
This event is jointly organized and promoted by Silicon Slopes Localization, Women in Localization Utah Chapter, and the Utah Translators & Interpreters Association, with special thanks to TAUS.
Do you work with someone who is an excellent translator, interpreter, manager, engineer, executive, educator, presenter, or young rising star? Please submit nominations for these awards here: http://bit.ly/UTL10NAWARDS
Event Agenda
4:30-5:00 Refreshments & Networking
5:00-5:30 Presentation of 2019 Utah L10n & Translation Awards
5:30-6:00 More Refreshments & Networking
Week Agenda & 20% Discount on TAUS Events
Note that this is the week Utah welcomes TAUS for many events. TAUS has graciously offered a 20% discount on event registration for those who participate in events organized by Silicon Slopes Localization, Women in Localization Utah Chapter, and the Utah Translators & Interpreters Association with the following discount code: SILS-SLC-20
TAUS Industry Leaders Forum: June 25-26
TAUS Post-editor/Reviewer Workshop: June 26
TAUS Quality Management Workshop: June 26
2019 Utah L10n & Translation Awards: June 26 (Free)
TAUS Global Content Conference & Exhibits 2019: June 27-28

Parking
Enter the parking structure under the Conference Center by heading north on West Temple Street and entering just north of North Temple Street.
Public Transportation
TAUS attendees will note that they can either walk or take advantage of free public transportation between the Courthouse Station and the City Center Station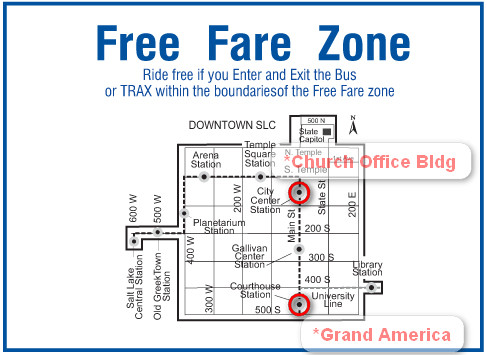 #1 Event Rule: No Selling
This event is adopting an increasingly popular rule for localization mixers and events: no selling. We want everyone to feel comfortable here. This does not prevent you from exchanging business cards or telling people about your company when you are asked, but we want to keep this far from the killing grounds where aggressive salespeople scare away everyone else. Seriously.
Thank you to our hosts!
Please take a moment to thank our hosts who are allowing us to hold this event on the 26th floor of the Church Office Building - thank you to the Publishing Services Division Translation Team at the Church of Jesus Christ of Latter-day Saints!
More about Silicon Slopes Localization
Connect Online Too
Feel free to follow Silicon Slopes Localization on Twitter @UtahL10n and join Silicon Slopes Localization via social media via the Linkedin Group at http://www.linkedin.com/groups?gid=4872773 or the Facebook Group at https://www.facebook.com/groups/utahl10n/
Long Term Association
As Utah's economy grows - and the Silicon Slopes become a larger tech hub - we see a need to form a localization community that fosters collaboration, professional growth, and sharing of new ideas. Silicon Slopes Localization aims to hold multiple events like this each year - often in collaboration with Women in Localization Utah Chapter and the UTIA - to help support and strengthen Utah's localization professionals.