2019 USSWLHC Annual Conference - "The Unspoken Epidemic: Trauma"

Thursday, August 8, 2019 from 7:15 AM to 6:15 PM (MDT)
Event Details

We are excited for another great annual conference.  This year's theme will focus on trauma.  Listed below are the two keynote speakers.  We have a good variety of topics across the topic of trauma that will be covered in the breakouts and also in panel discussions. 
Click here to see the full conference agenda 
One difference this year is that membership and conference registration are not available for purchase simultaneously on eventbrite.  Membership must be purchased through our dedicated membership site seperately. 
Click Here To Renew Membership or to Join USSWLHC 
Please contact us via email at usswlhc@gmail.com if you have questions regarding membership status.  
Keynote Speakers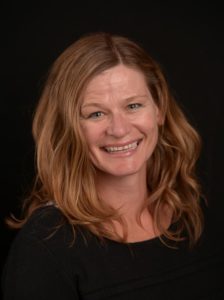 Gabriella Grant
Gabriella Grant is the director of the California Center of Excellence for Trauma Informed Care, overseeing the Center's research, program and professional development as well as policy analysis activities. Her background includes heading the nation's first community corrections-based victim advocacy program and running a three-year project funded by the California Department of Public Health to increase access to domestic violence shelters by women with mental health and/or substance abuse issues. The domestic violence shelter project showed that it is possible to increase capacity to serve women with co-occurring disorders by understanding trauma and developing programs that respond to people's need for safety. Gabriella brings to the Center a long history of professional experience developing innovative programs for female offenders, crime victims, and domestic violence survivors. Through this work she has also gained an understanding of how program design, policies and procedures can positively affect the people being served. She earned her undergraduate degree from Amherst College, a Latin teaching certificate from the Pontifical Gregorian University in Rome, Italy and a Masters in Public Policy from Johns Hopkins University. She has taught at the primary, secondary and university levels and has trained professionals, advocates and consumers in a wide variety of settings.
---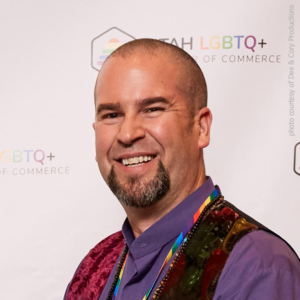 Trey Edwards
Trey Edwards is grateful to be a survivor of suicide for over 12 years. Through these years and his experiences, Trey can save his life at any moment with the positive thought of being an example of living, and by sharing insights, awareness, and connections to help others help themselves.
"I love that I can be here for myself and for others ... especially my children." - Trey Edwards
Trey is grateful to share his time with others as a Certified QPR Suicide Prevention Trainer, a Certified Basics Course Teacher for the National Alliance on Mental Illness (NAMI), a Certified Talk Saves Lives Presenter for the American Foundation for Suicide Prevention (AFSP), a contributor to the Utah and Salt Lake Suicide Prevention Coalitions, a supporter of the Salt Lake County Healthy Communities (including Healthy Herriman, Healthy Riverton, Healthy West Jordan, Healthy South Jordan, Healthy Holladay, Healthy West Valley, and the Sandy Action Alliance), a Board Member on the Utah LGBTQ+ Chamber of Commerce, and serving as the Chair of the LGBTQ+ Chamber's "Safe Zone", which shares resources to help others with Suicide Prevention, Domestic Violence, Anti-Bullying and Homelessness.
Attendees will also receive a Certificate in QPR: "Question, Persuade, and Refer"
---

Utah Cultural Celebration Center
1355 W 3100 S, West Valley City, UT 84119
West Valley City, UT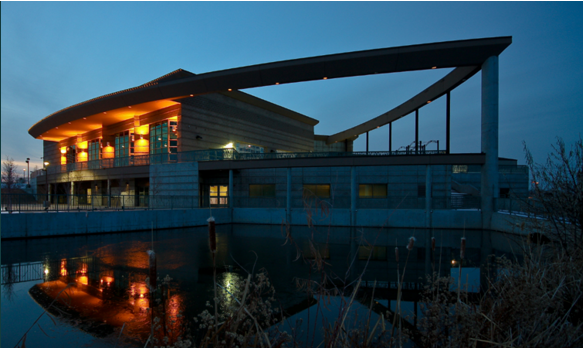 Breakfast,check-in, and president remarks will begin at 7:15 AM.  
Keynote speaker, Gabriella Grant, will start at 8:00 AM.  
This conference will be one full day which is similar to last years format. There will be a total of 9.0 hours of CE credit, including 3.0 Ethics and 3.5 Suicide Prevention credits available to those who attend the full day conference. 
Please email us with any questions! usswlhc@gmail.com
---
When & Where

Utah Cultural Celebration Center
1355 W 3100 S
West Valley City, UT 84119


Thursday, August 8, 2019 from 7:15 AM to 6:15 PM (MDT)
Add to my calendar
Organizer
The Utah Society for Social Work Leadership in Health Care, founded in 1987, is a statewide organization that values and strives to promote and support the development of social work leaders in all areas of health care. We emphasize the vital contribution social workers have on increasing wellness in health care. Our strength in meeting these goals is due to our outstanding members, offering educational opportunities, advocacy for positive change in our field and our strong relationship with the national organization, SSWLHC.