Description
Join the UF/IFAS Honey Bee Lab at the 2019 University of Florida Bee College for one or two days of all things honey bees. Those new to beekeeping can follow the beginner track, while more experienced beekeepers can participate in hands-on training in the apiary, classes on honey bee research, and other advanced topics in beekeeping. To allow all interested participants to attend, this event has been split into two sessions with the same courses offered in both*. Please choose the session (1 or 2) that works best with your schedule.
This is the registration page for Session 1 – August 5th and 6th, 2019.


Discounted Rates
Early Bird Discounted tickets are available now through July 9th.
Additionally, a discount (10% off) is available for 2-day tickets to active duty military members, Retired Veterans, Florida State Beekeepers Association members, active members of the Master Beekeeper, Master Gardner, and/or Master Naturalist Programs, UF/IFAS county extension faculty, and anyone under 18 years of age.
Late registrations (after July 29th) will incur additional fees and cannot be discounted.
Bee Clubs/Associations can purchase a 2-day ticket at a discounted rate ($140) to raffle off to your club's members. Only one discounted ticket is allowed per club. Follow the steps below:
As a club,

use the promotional code beeclub, for access to the

$140 ticket. When completing this registration, enter your bee club's name, not the purchaser's name.

The Honey Bee Lab will send you a coupon code for a free ticket, within a week of registering.

Hold your raffle and give your club's coupon code to the winner.

The winner registers on Eventbrite, by entering the coupon code and choosing "Free Two Day Registration".
Vendors
Bee-related vendors will be onsite at Bee College throughout both events. If you are interested in becoming a Bee College vendor, please read the vendor guide and fill out a vendor application.
Lodging
There are multiple options for hotels near the UF/IFAS Honey Bee Lab, including many near the intersection of I-75 and Archer Road, which is less than 10 minutes from the lab.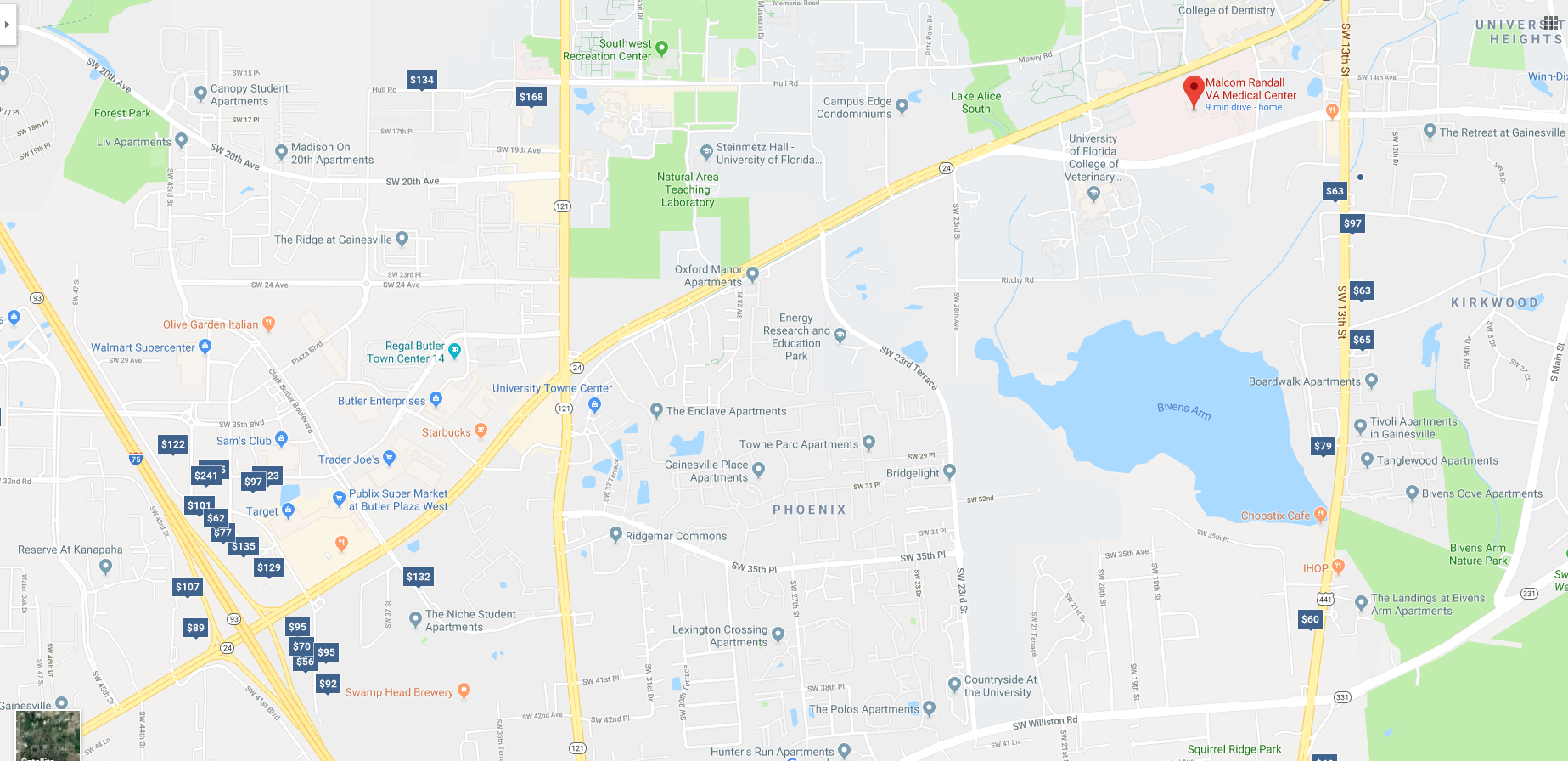 Misc.
Refund requests will be honored in full if submitted prior to July 20th. No refunds will be granted on or after July 20th.

Registration will be 7:30am-8:30am on both days. Doors to the building will not be open prior to 7:30am.

Bee veils and other protective equipment will be provided for all in-hive courses, however, you are welcome to bring personal veils, suits, etc. if you would prefer.

Light refreshments will be available for attendees at registration, as well as drink refreshments throughout both days.

On both days, we will break for lunch for 2 hours. There are many lunch options nearby the UF/IFAS Honey Bee Lab.
Schedule (TBA)
*There may be instances where some courses differ between Session 1 and Session 2.