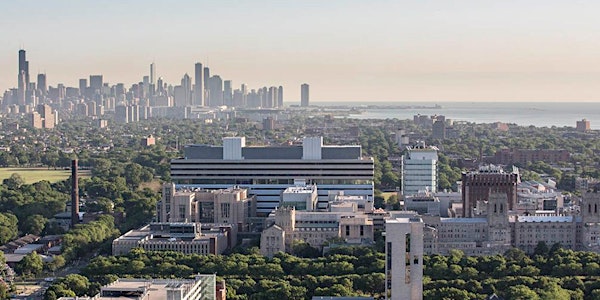 2019 UChicago Healthcare Innovation Challenge
Take your idea from concept to creation in modernizing how the healthcare system interacts with patients.
When and where
Location
1452 E 53rd St 1452 East 53rd Street Chicago, IL 60615
Refund Policy
Contact the organizer to request a refund.
About this event
Priority given to UChicago affiliated students and staff. We will have a two day pitch competition in which you will have the opportunity to take your idea from concept to creation in modernizing how the healthcare system interacts with patients. At the event you will be given the opportunity to attend a talk by our keynote speaker, network with local Chicago businesses, and gain mentorship from industry experts. Meals will be included throughout the event. Winners get prize money and opportunity to partner with University of Chicago Medicine IT to implement their solution. The fee to register this event is $5. Please venmo @PritzkerTech after you have registered on this website. Please Venmo by April 19th, 2019 at 5pm or you may lose your spot to participate.
Schedule for Friday, May 3rd
4:45pm-5:00pm: Registration
5:00pm-5:30pm: Dinner with your team
5:30pm-6:00pm: Keynote Address
6:00pm-6:10pm: Introduce Case
6:10pm-10pm: Kickoff team work
Schedule for Saturday, May 4th
7am: Coffee + Polsky open for you to start working with your team
8:30am-9am: Breakfast set up
9am-11am: Work with team
11am - 12:30pm: Ping #1 (team member reports on progress, needs and goals to mentors) and continues to work on project
12:30pm-1pm: Lunch
1pm-3:30pm: Ping #2 (optional practice pitch to mentors) and finalize pitch
3:30pm-4pm: Break and time to get to Promontory Room
4:00pm-6:00pm: Pitch to judges (3min pitch, 2min Q&A)
6pm-7pm: Awards, dinner, and closing ceremony
FAQ
Who can participate?
All graduate students and computer science and economics undergraduates can enter the challenge. Students from other schools will be given lesser priority to participate. However, the keynote address is open to the public!
How much does it cost?
There will be a $5 registration fee. All meals and coffee will be provided.
​
Do I need to know how to code?
Knowing how to code is not a prerequisite for this competition as we're purposefully pairing CS students with business, medical, public policy, and law students. However, coding skills will be incredibly valuable and we are always looking for more coders to participate.
What will teams look like?
Participants may register individually or as a team. Our goal is to help students across Booth, Pritzker, Harris, the Department of CS, and UChicago Law school form lasting relationships around a common interest in health tech. Since healthcare delivery is interdisciplinary (as well as our judging panel), teams with members from different backgrounds will have an advantage.
How big is this event?
This first health tech innovation challenge at UChicago was relatively small with about 40 participants. This year, we expect more participants but no greater than 75 participants in total. The relatively small size means you'll get a chance to really connect with other participants, and with mentors across medicine, business, tech and design.
How will demos, judging and prizes work?
The point of the competition is to have fun and to build a project with meaning, so don't stress about this part! Everyone will want to hear what your team worked on though, so pitches are an important part of the competition. Pitches will include a demo of your prototype if it's ready and a short presentation about the idea's potential impact, creativity and feasibility (we'll provide a template). Winning teams will receive visa gift cards and the opportunity to partner with UChicago Medicine and bring their ideas to life. *Prize amounts will be announced in the coming weeks.* After the pitches, there will be time to relax/celebrate over food and drinks. We'll also have representatives from a few awesome Chicago-based health tech companies there in case you'd like to keep exploring your interest in health tech.
What if I have another question?
We're here to help! Email Colin at Colin.Wang@uchospitals.edu.