Description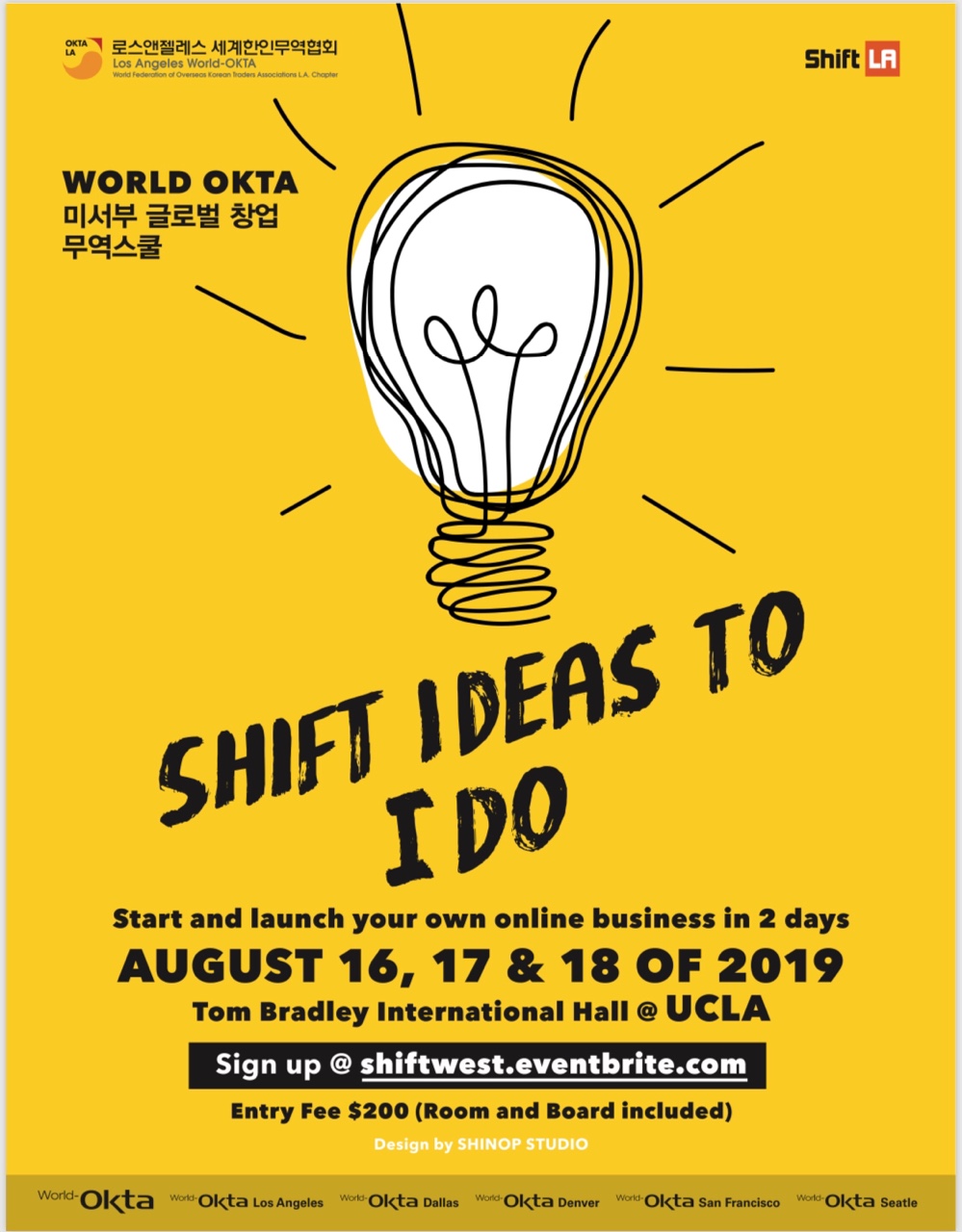 무역스쿨 신청하는 방법 1-2-3
1. 이름, 이메일, 전화번호등 기본 정보를 입력하시고 가입하세요. !
2. 티켓을 예매하시면 꼭 팔로우업 이메일을 확인해 주세요.!
3. 팔로우업 이메일에 맨 밑에 보시면 구글폼으로 연결되는 링크를 클릭해 주시고, 폼을 작성해 주세요.!
**Please Read This Before Making a Payment**
Congratulations on your acceptance to the 2019 W-OKTA 미서부 글로벌 창업 무역스쿨.
You are only a few steps away from completing your enrollment.
Please make the payment as soon as possible to ensure your spot is guaranteed.
Remember:
Early Bird Special ($150) if you apply and pay by July 31th, 2019
General Admission ($200) if you apply and pay by Aug 15th, 2019
At the door price ($250) if you pay on the day of the event, if available (Aug 16th, 2019)
Upon payment, you will receive an email from us regarding your participation in the program.
If you are interested in attenting, please fill out this form http://bit.ly/2019OKTATS