Description
Join This is Alabama in recognizing and celebrating the 2019 class of Women Who Shape the State. This year's event, presented by Birmingham Magazine, will honor thirty Alabamians making a difference in their community. These women are united in their commitment to driving movements, businesses and industries that change lives and make a difference in our state.
For information about sponsorships and reserved tables please click here for info or contact Diedra Diaz, ddiaz@al.com.
This year's nominees are:
Dr. Mary Beth Armstrong, Provost and Vice President, Academic Affairs, University of Montevallo
Jenna M. Bedsole, Shareholder, Baker, Donelson, Bearman, Caldwell & Berkowitz, PC
Representative Adline Clarke, State Legislature – Fair Pay Bill
MG Janet L. Cobb, USA (Retired), Executive Director, USS Alabama Memorial Park
Tiffany Johnson Cole, Attorney, Law Offices of Robert Simms Thompson
Connie Cowan, Alabama Rabbit Rescue
Dr. Tyna Davis, President, Board of Directors, Montgomery Botanical Gardens
Amala Duggirala, Enterprise Chief Operations and Technology Officer, Regions Bank
Senator Vivian Figures, State Legislature – Fair Pay Bill
Devin Ford, Founder, Focus Women's Conference
Kelly Hackbarth-Picard, CEO, Hackbarth Delivery Service
Brenda Hampton, Founder, Concerned Citizens of North Alabama
Dr. June Henton, Emeritus Dean of the College of Human Sciences, Auburn University
Cindy Hildebrand, Founder, My Sisters Place
Gina Locklear, Owner/Founder, zkano Socks and Little River Sock Mill
KoKo Mackin, Vice President, Corporate Communications and Community Relations, Blue Cross Blue Shield of Alabama
Dolester Miles, Pastry Chef, Highlands Bar and Grill
Dr. Sandra Parker, Chief Medical Officer, AltaPointe Health
Brenna Powell, Chief Strategy Officer, St. Vincent's Health System
Ashley Robinett, Vice President, Corporate Real Estate Division, Alabama Power
Terry Saban, Nick's Kids Foundation
Dr. Patricia Sims, President, J.F Drake State Community and Technical College
Jeanie Sleadd, Attorney, Heninger, Garrison & Davis
Andrea Smith, Birmingham CEO, BBVA Compass
Elizabeth P. Stevens, President & CEO, Downtown Mobile Alliance
Les Stuedeman, Head Softball Coach, UAH
Dr. Grace Thomas, Assistant State Health Officer for Family Health Services, Alabama Department of Public Health
DeJuana Thompson, Partner, Think Rubix LLC
Catherine Timmons, Corporate VP Human Resources, Wind Creek Hospitality
Gayle Watts, Executive Director, Children's Aid Society
2019 Sponsors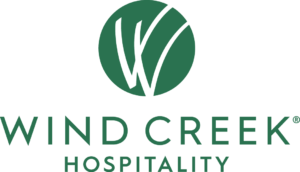 Menu/Dietary Restrictions:
This year's lunch will be a Wild Mushroom and Gruyere stuffed Chicken Breast topped with a Red Pepper Cream. Please let us know if you need to request a vegetarian meal and/or if you have any other dietary restrictions the caterer should be aware of.