2019 The Evolution of Criminal Activity During a Traffic Stop - Anaheim, CA
Description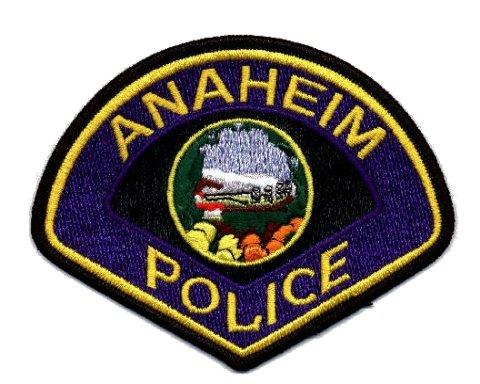 The National Criminal Enforcement Association (NCEA), in conjunction with the Anaheim Police Department, CA are presenting some first rate and affordable criminal interdiction training at our "2019 The Evolution of Criminal Activity During a Traffic Stop," March 12-13, 2019 in Anaheim, CA. This extensive training workshop is for all Police Officer's, Deputy Sheriff's, Highway Patrol, Investigators and K-9 Handlers. The cost for this training opportunity will be $250.00 for 2 days, with an early bird special of $225.00 per attendee prior to February 11, 2019 (MUST be pre-paid by deadline date), agency group rates are also available. The instructors for the course will be Deputies Gino Rodriguez (Orange County Sheriff's Department, CA), Ted Peterson (Riverside County Sheriff's Department, CA) and Retired Task Force Agent Alex Gonzalez. The Instructors have over a combined 60 years of experience in law enforcement and have trained thousands of law enforcement personnel throughout the nation as well as internationally. Rodriguez, Peterson and Gonzalez are also subject matter experts in the topics that will be discussed inn the course.
Course Description: This course is designed to address the many issues that are encountered during traffic stops and will also concentrate on improving the attendees conversational and observational skills to facilitate the development of reasonable suspicion/probable cause. This course will prepare officers to look beyond the initial traffic stop to detect and apprehend all types of criminals using our highways, streets, rural roads and the importance of articulating the traffic stop in its totality. Also covered will be how to identify deceptive vehicle registration practices, load car vehicle titles and the most up to date trends used by Transnational Criminal Organizations.
The course will cover officer safety issues in great detail. Safety is a primary consideration during a vehicle stop. Almost any approach to a vehicle is potentially dangerous. What may seem like a standard traffic stop for a violation by the driver, may instead be a stop of a vehicle occupied by individuals who have committed or are in the process of committing a criminal act. It is estimated that four out of five crimes involve mobility. (Source: NHTSA) The officer's intentions are a great concern to criminals caught in this situation. Their reaction, if any, to the stop is highly unpredictable. Past incidents, which are highly documented in the history of patrol functions, clearly demonstrate that there are inherent risks in traffic stops. The officer will be taught to think about having a personal defense strategy, to avoid injury and to stay alive.
This course also concentrates on improving the officer's conversational and observational skills to facilitate the development of reasonable suspicion/probable cause. Of the many police activities that must be performed, the roadside interview truly approaches the category of an art. It takes talent, a natural inclination to perform the task well, study, and practice to develop the basic skills, as well as continual self-analysis and cultivation of talents and skills in the questioning process. The student will be shown how to adapt their own personality to the various situations and the personalities of the people whom they will encounter during the roadside interview process. Students will be taught how to develop a style that is distinctive and then how to improve it through studied experience. The course will show the student the importance of establishing rapport, as well as becoming a better listener. Students will be taught specific techniques that detect criminal activity and how to view every roadside interview in totality. Through the analyzing of actual traffic stop videos the students will be shown that no single behavior standing alone proves anything during the traffic stop encounter. The method of instruction for the course will involve the implementation of various video clips from traffic stops that are designed to show the teaching points and encourage class discussion
The attendee will be taught how to identify and locate manual, electronically controlled aftermarket compartments in motor vehicles that are widely used today by Transnational Criminal Organizations.
Upon successful completion of this course, attendees will have an in-depth knowledge of the proper working techniques of a traffic stop.
Criminal Patrol Concepts: Initial contact observation, articulating observations, verbal deception cues, non-verbal behavior, active listening, be familiar and confident with the assessment process of the interview, systematic search techniques, current Transnational Criminal Organization vehicle concealment trends, common trends involving Transnational Criminal Organizations, scout cars & security vehicles, deceptive vehicle registration practices and load car vehicle titles, post seizure investigations and the use of license plate readers (LPR), preparing for a potential controlled deliveries.
Lodging: Ayers Suites, 22677 Oakcrest Circle, Yorba Linda CA 92887 (714) 921-8688 Ask for APD Rate.
FOR FURTHER INFORMATION CONTACT:
Alex Gonzalez
National Training Director
National Criminal Enforcement Association
P.O. Box 807
Jackson, LA 70748
(205) 405-2108
agonzalez@ncea314.com