2019 Telluride YPO Ski Network Experience
Description
INVITATION TO ATTEND
AN EXCLUSIVE SKIING EXPERIENCE
DESIGNED AND HOSTED BY FELLOW YPOERS
Program Highlights:
Five days and four nights at the beautiful Madeline Hotel & Residences, an Auberge Property - (NOTE: LODGING IS NOT INCLUDED IN REGISTRATION AND MUST BE BOOKED SEPARATELY - Please click HERE to reserve your lodging accommodations at the Madeline Hotel and Residences)
Hand-selected private ski instructors from the Telluride Ski and Snowboard School
First tracks skiing and early morning snow cat adventures
Sign-up activities include heli-skiing with Helitrax, ice climbing, off-piste touring, Nordic skiing and snow shoeing
A full slate of additional activities for skiers and non-skiers alike
Evening socials at the finest restaurants and private event spaces in Telluride
Spend a day on the mountain with a ski celebrity and enjoy evening activities
Only in YPO—behind the scenes access and interactions with Telluride Ski Resort ownership and executives
The 2019 YPO Telluride Ski Network Retreat is designed and hosted by fellow YPO Members. Designed for any YPO members that share a passion for skiing and winter in the mountains. While skiing is the main focus of the trip, there is certainly plenty of amazing experiences off mountain as well that will be integrated into the program. Full day spa experiences and other winter activities can be coordinated for any non-skiing members or spouses wanting to come to experience Telluride and network with fellow YPOer's.
Program Hosts:
Rob Follows Event Champion, YPO Gold Europe ONE
Dean Chudleigh Co-Chair, YPO Gold Ontario
Ski Celebrity:
We are excited to announce that Olympic Gold Medalist, Jonny Moseley, will be the 2019 Ski Celebrity for the 2nd Annual YPO SKi Network Event, see details below: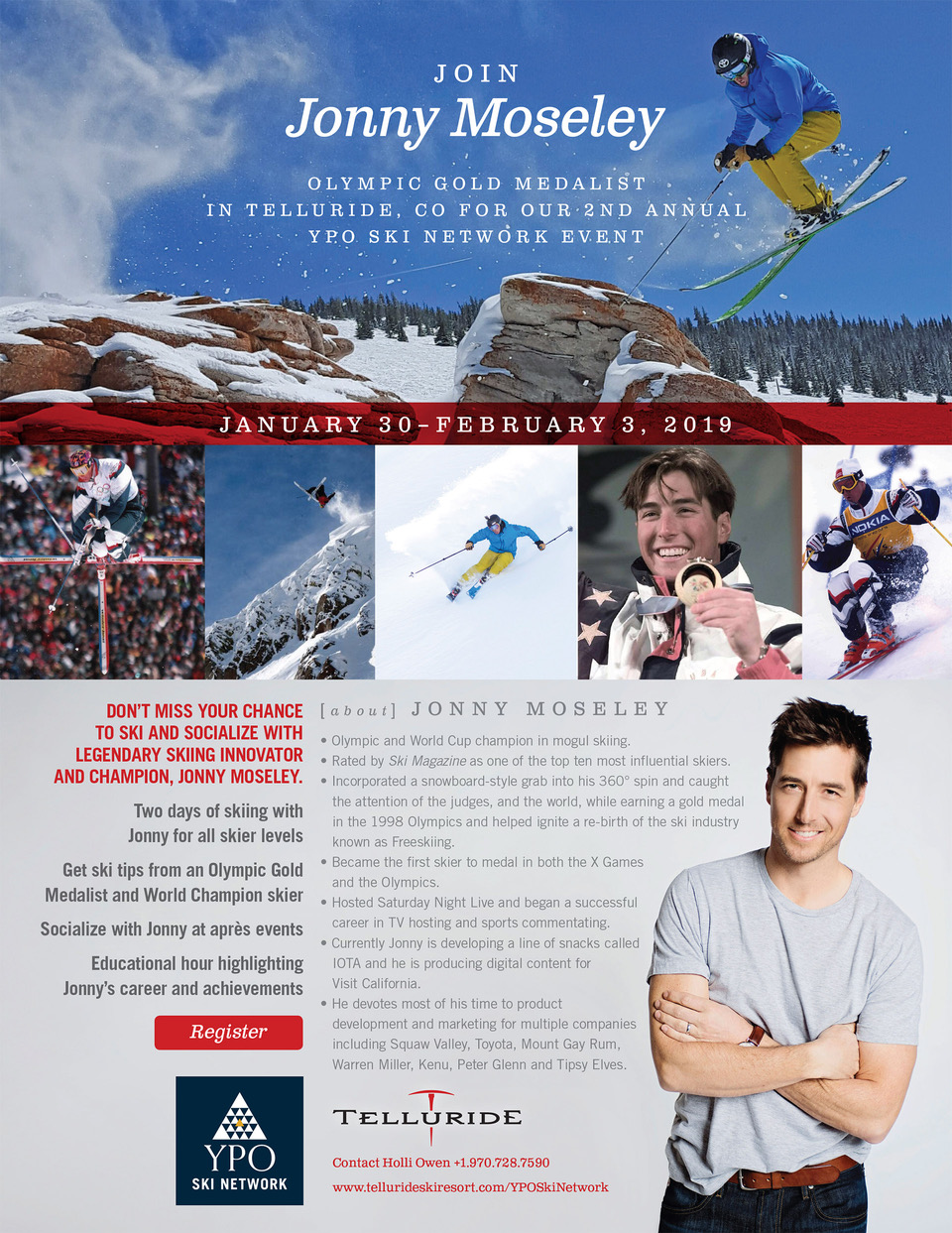 Lodging Accommodations:
The Madeline Hotel and Residences, an Auberge Resorts Collection, offers a ski-in/ski-out location in the heart of Mountain Village. A four-diamond rated hotel, Madeline provides full-service with spacious guestrooms, suites and one to four–bedroom residences that deliver the utmost in comfort, style and atmosphere.
The Madeline Hotel has offered YPO Ski Network attendees special discounted rates.
Please click HERE to reserve your lodging accommodations at the Madeline Hotel and Residences.
Sponsors:
We are thrilled to announce that Telluride Properties and Wheels Up are our sponsor partners for the 2019 Ski Network program!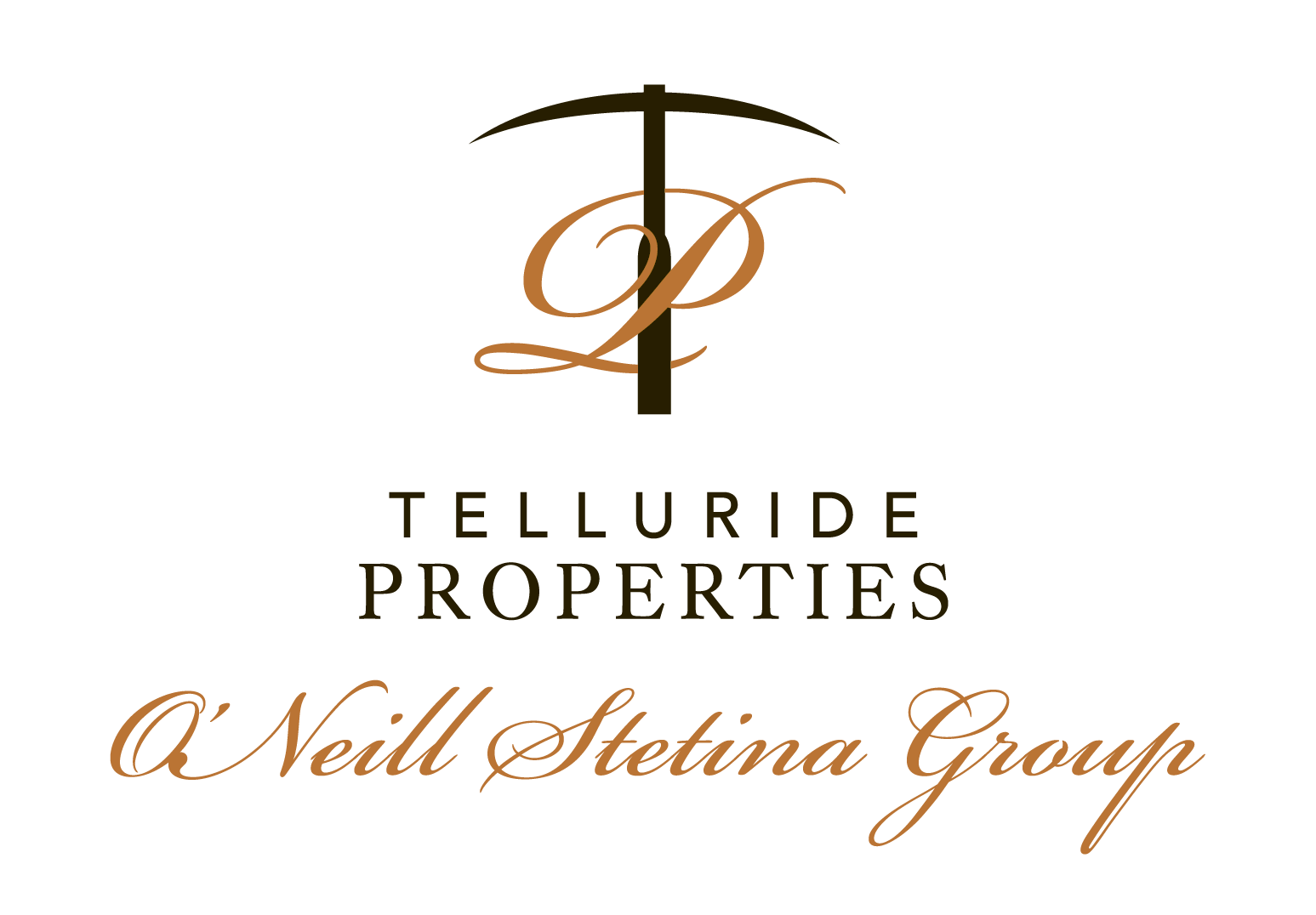 Check out the Telluride Properties website by clicking here.

Check out the Wheels Up Dedicated YPO Landing Page by clicking here
Scenic beauty. Character and charm. Legendary terrain. Lack of crowds. It's a long list, and the simple fact is, you'll never forget your first time to Telluride.
Forty-five minutes from the nearest stoplight, at the end of a towering canyon, sits Telluride, Colorado, a National Historic Landmark, surrounded by the highest concentration of 13,000' and 14,000' peaks in the United States. Above Telluride is a modern mountain village connected by a gondola, the only one of its kind in North America.
Telluride is truly a special place, defined by a collection of intimate and unmatched experiences that allow you to escape and reenergize. Where the people are authentic and friendly, and the community is differentiated by its focus on sustainable practices, conscious growth, and unique alpine experiences. With your first walk down our historic main street, you will find the character here as special as the surrounding mountains.
View Winter Flight Schedule here :
WINTER SEASONAL SERVICE TO MONTROSE-TELLURIDE (MTJ):
WINTER SEASONAL SERVICE TO TELLURIDE (TEX):
NEW! Daily flights from/through Denver to Telluride Regional Airport (TEX) on Boutique Air, a United Airlines partner.
What to Wear & Pack: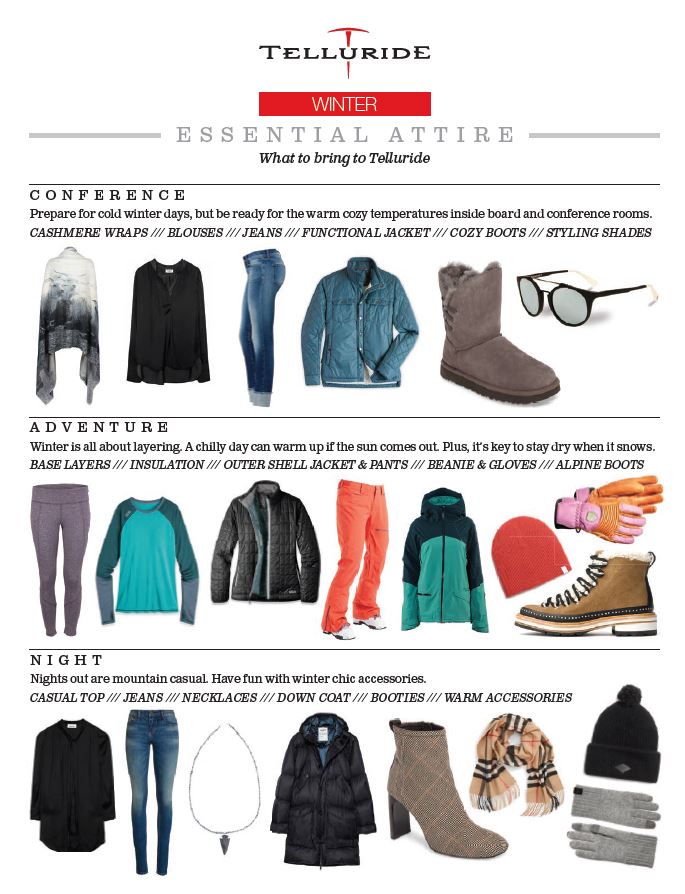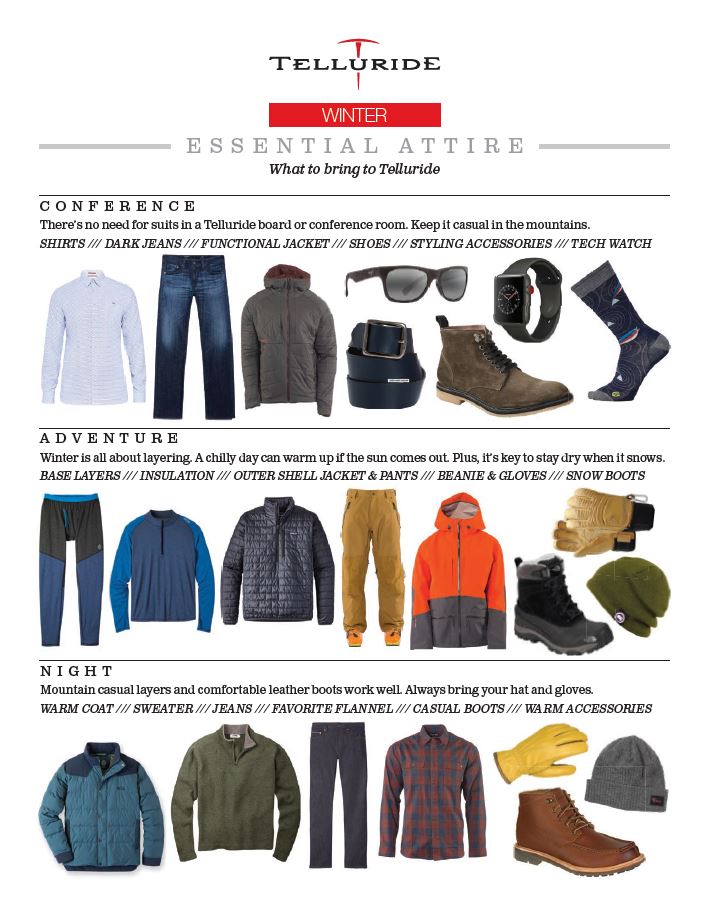 For Additional Questions or Assistance, Please contact the Special Experiences Team at SEG@telski.com.
We look forward to seeing you in Telluride!