Description
HR Tech Group enables tech industry growth by collaborating, championing the needs of the tech industry and delivering data and HR thought leadership. As a professional association serving over 150 mid to large sized member companies in all areas of tech, HR Tech Group provides the only forum for HR professionals employed in BC's tech sector to exchange relevant knowledge, share experiences, expand their networks and learn.
The 2019 Talent Conference is a one-day forum that will bring together approximately 325 Leaders and HR professionals of the technology community to share, learn and gather the tools and information needed to continue the development and growth of our most valuable resource – people.
Presented by the HR Tech Group, this symposium will deliver informative sessions designed to fit the diverse needs of our technology community.

---
WHAT TO EXPECT
On September 26th, hear from over 18 inspiring speakers on all the hottest talent topics, PLUS experience workplace wellness like never before.
2 KEYNOTE SPEAKERS:
Leonard Brody, Business and Technology Visionary -- "The Great Rewrite"

Cybele Negris, President CEO & Co-Founder of Webnames.ca -- "The Imposter Syndrome"
16 BREAKOUT SESSIONS OVER 4 TRACKS:
- Competing for Talent
- Engagement & Culture
- Diversity & Innovation
- Self-Leadership
Plus A COMPLETE WORKPLACE WELLNESS EXPERIENCE
---
THANK YOU TO OUR SPONSORS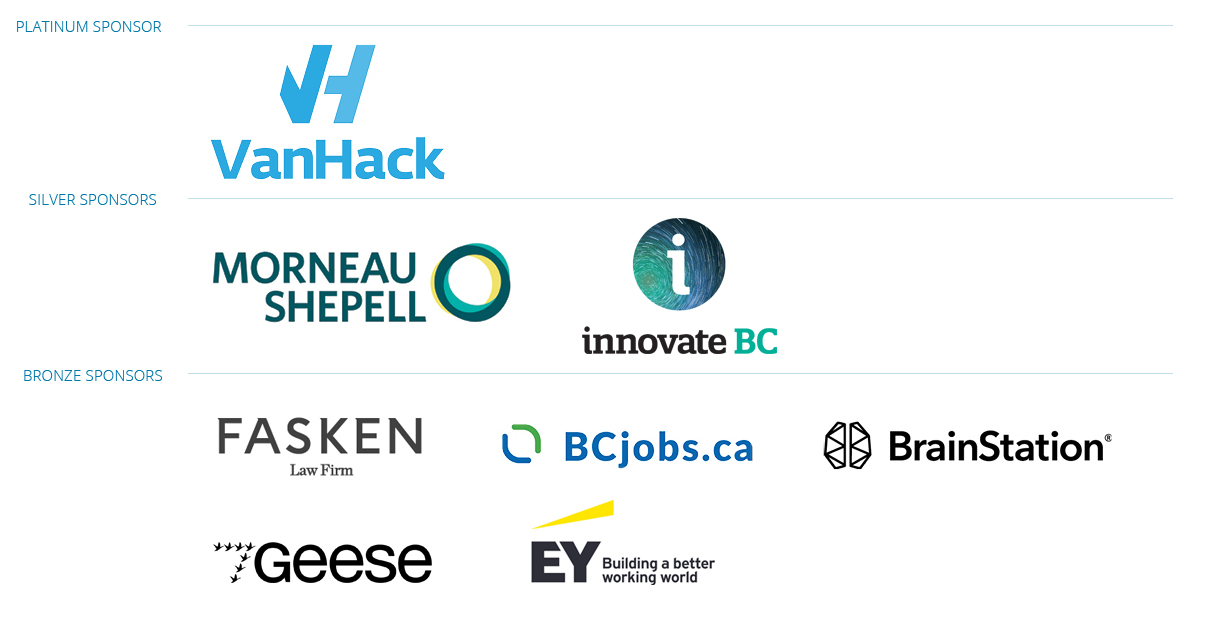 ---