Description
10th annual Taste of Kutztown Wine & Beer Festival Fundraiser presented by Kutztown Rotary Saturday, June 9th, 2018 from 12-5pm. VIP access 11:30am
Kutztown Community Park will play host to the Taste of Kutztown Festival, presented by The Kutztown Rotary Club. Attendees can stroll through grass pathways and enjoy the shade while sampling and purchasing tasty foods. They can also shop for products from a wonderful cast of vineyards and artisans, sipping on wine, beer, mead and cider. Vibrant energy from talented local musicians emanate from the iconic Kutztown Band Shell.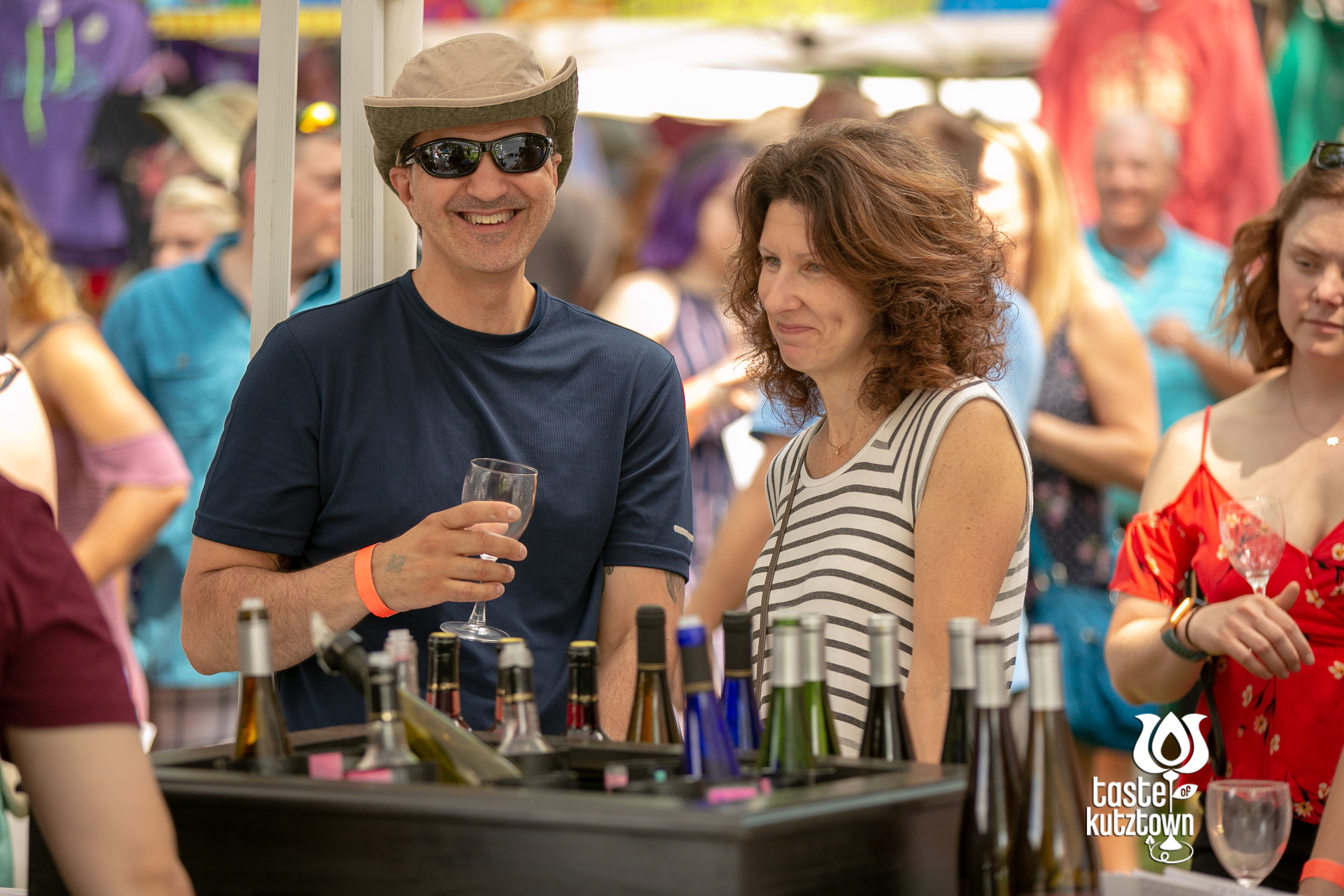 As in past years, wine tastings will play a major part in the event, featuring 16 wineries – all from good ol' PA. 10+ brewers will educate guests and offer samples from their product line. Food trucks, artisan vendors and soulful music create the vibe!
Participating Wine/Beer Vendors
Coming Soon....

FAQs
*TOK is a come Shine or Rain event!
*Free to the general public *Well behaved dogs and children are allowed
*Tickets are required for the wine/beer tasting *Must be 21 years old to sample/taste wine/beer.
*Tickets are non-refundable
*All proceeds benefit the Kutztown Rotary Clubs local & global charitable endeavors