Description
Update 8/10 8am: Good morning TampaNoles! A limited number of Day Of / Walkup tickets are available online and at the door. VIP Party starts at 1, and check in for regular tickets begins at 2:30!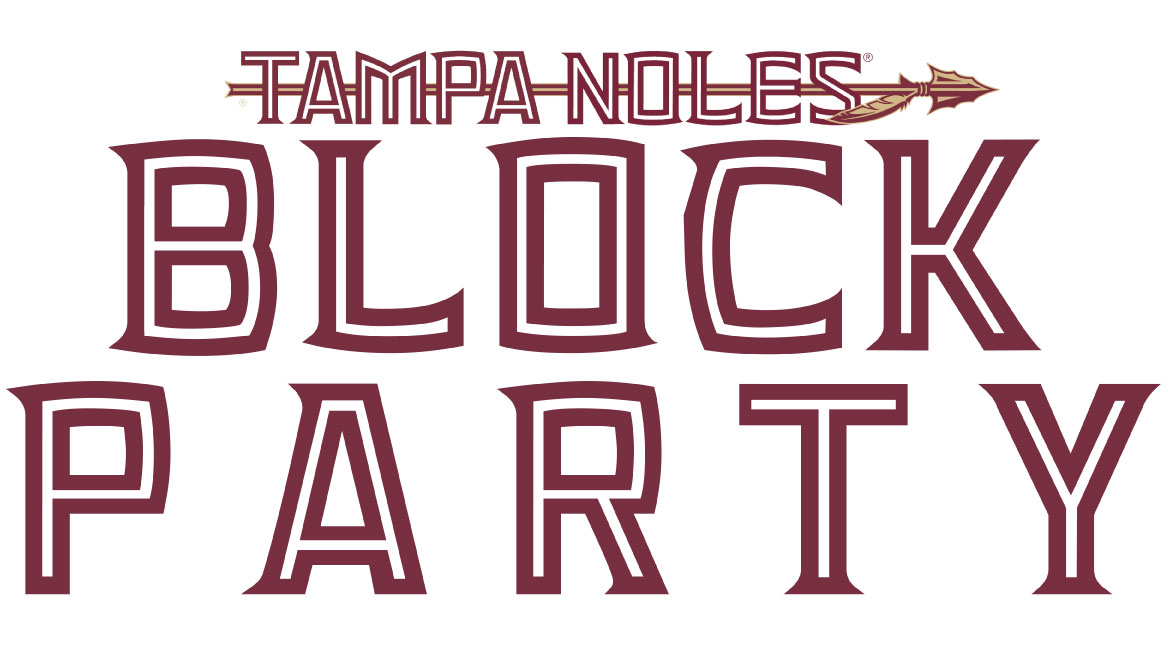 Spearheaded by: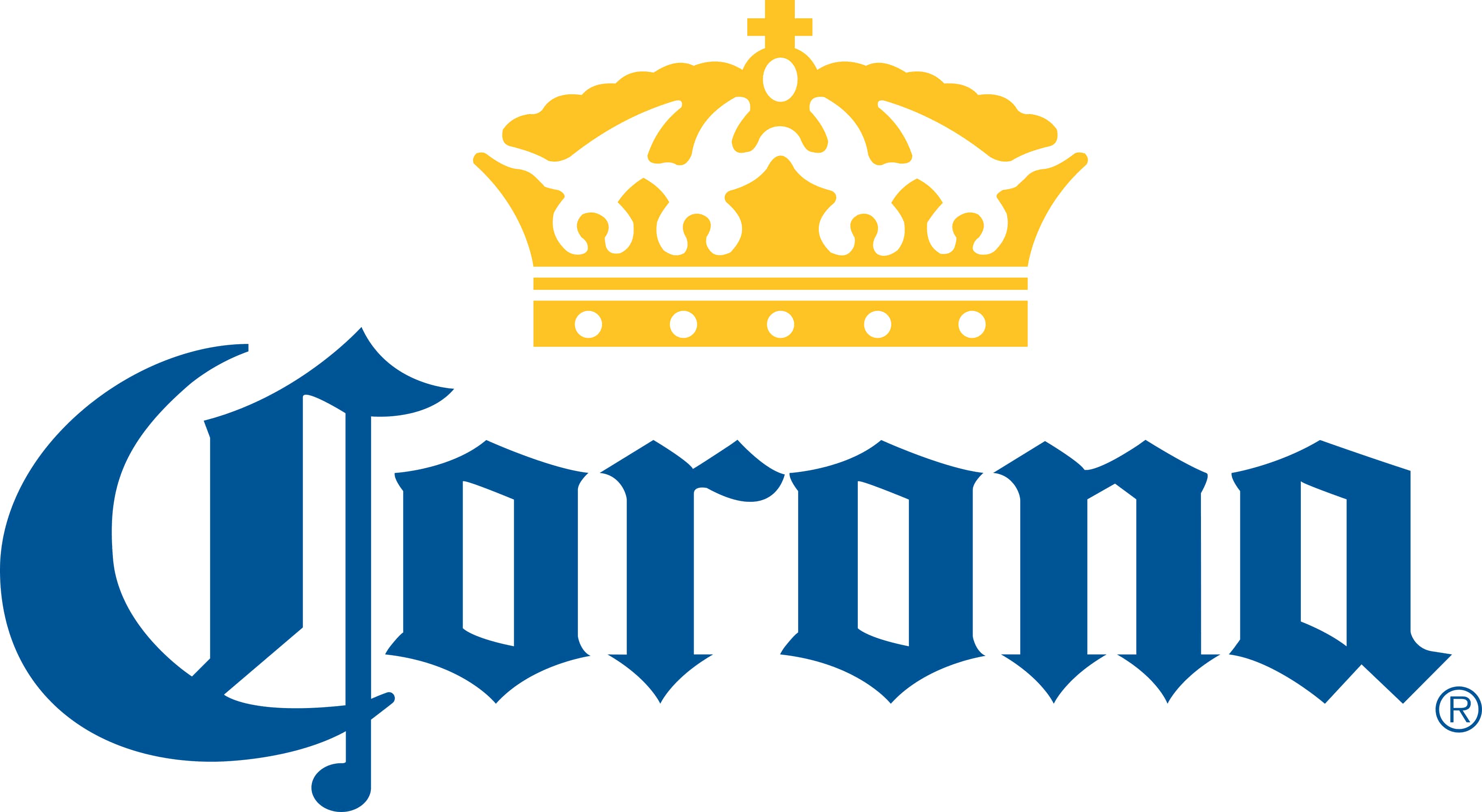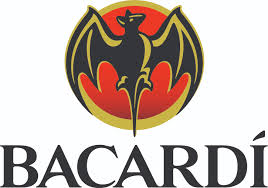 WELCOME TO NOLEFEST 2019!
August 10, 2019
Historic Ybor City
14+ Bars - and maybe more!
Dozens of Throwback Tally Drink Specials
Live Entertainment
Contests and Prizes
OVER 5,000 TAMPA NOLES!
GET READY FOR YOUR BEST BLOCK PARTY EVER!
The Block Party SELLS OUT every year!
---
Regular Tickets & Wristbands:
The Block Party is a private, ticketed event that raises money for scholarships to FSU! We generate scholarship revenue by selling tickets, which are exchanged for a special TampaNoles wristband at check in. You must have a wristband to enter any of the bars or venues participating in the Block Party. If you don't have a wristband, the bar and venue staff and security will not let you enter the bar or will insist you exit.
(btw, nobody makes any money from putting on this event - the Tampa Bay Seminole Club is a 100% volunteer organization with no employees, no salaries, no commissions or stipends - so all money generated goes toward our mission of providing scholarships and supporting FSU!)
Advance Purchase Tickets SOLD OUT
500 Advance Purchase tickets are available for $20 each (plus fees) until May 31 - but these Advance Purchase tickets ALWAYS sell out within about 2-3 weeks, so don't wait!
Discounted Tickets & Wristbands: SOLD OUT
Tickets are $30 each through SATURDAY August 3rd - AND THEN PRICES INCREASE TO $35 EACH starting Aug 4th!
Regular Priced $35 Tickets & Wristbands
Tickets purchased starting August 4th through midnight August 9th (unless they sell out before then) are $35 each.
Day Of / Walk Up / At The Door Wristbands
If any are available, Day Of / Walk Up / At the Door wristbands are $50 each. Tickets are sold at the event beginning at 2:30pm, or buy online.
---
The Grey Goose Live Victoriously VIP Party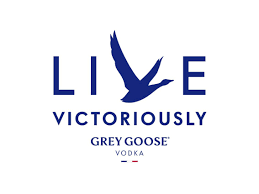 VIP Doors open at 1pm at the Italian Club

From 1pm to 5pm, the entire 2nd Floor of the Italian Club will transform into the ultimate FSU Tailgate Experience!
Imagine the world's greatest FSU VIP Tailgate - on the 50 yard line in the middle of Doak! We're creating that experience, down to wall-to-wall astroturf, incredible decorations, luxurious lounge athmosphere, private VIP-Only (e.g. clean!) restrooms, complimentary open bar, catered food, VIP swag and more!
Join your friends, former FSU players and athletes and more at this very exclusive Block Party experience. The VIP Experience begins at 1pm with EARLY ACCESS to the Block Party - avoid the 5,000 person line to check in and start partying early!
Plus VIPs get access to the Italian Club's private balcony overlooking 7th Avenue! And the entire 2nd Floor is VIP-Only - so you can come and go as you like, party in the bars and then take a break from the crowds. Or just hang in VIP all day! VIP Hours start at 1pm and end at 5pm.
In fact, at $150/person for VIP tickets, exclusive 2nd Floor VIP-Only party space, plus 4 hours of food and open bar, VIP is one of the best values of the summer!
Important Note: The VIP Experience, including complimentary open bar and food, is only available on the 2nd Floor of the Italian Club. There is no special VIP access or perks anywhere else or at any other bars during the Block Party.
Less than 50 VIP tickets are left - VIP will SELL OUT FAST! Don't miss out!
---
HOTEL INFO
Need a Hotel? Special rates of $129/night available at the Hilton Garden Inn in Ybor (walking distance) - Quantity of rooms at this rate is limited. Click here for a reservation link, or use code NOLES to book.
---
The Tampa Bay Seminole Club is a volunteer-run non-profit 501c3 organization which provides scholarships and financial support to the FSU community. We no longer offer or sell Club Memberships (which had been $25/year), and instead we rely primarily on the Block Party proceeds to fund our scholarships and put on activities for the Tampa-based FSU alumni. In the past year, we raised and donated thousands of dollars!
FAQs:
1. Do I need to buy a ticket for the Block Party?
YES! The Block Party is a private, ticketed event. It is not open to the general public. You must have a ticket to get a Block Party Wristband. The Bars participating in the Block Party will not admit you or will ask you to leave if you don't have a special Block Party Wristband. IF YOU DON'T HAVE A WRISTBAND YOU WON'T BE ADMITTED TO THE BARS!
2. How do I buy a ticket?
HERE! Buy your ticket on this website, or at http://tampanolesblockparty.eventbrite.com.
3. How do I get a wristband?
Check in and get your wristband starting at 2:30pm at the Italian Club in Ybor, 1731 E. 7th Ave (across from Gaspar's Grotto). Bring your ticket, or purchase a ticket at that time!
4. I'll be late - where do I check in and get wristbanded after the Crawl starts?
Block Party Headquarters is at the Italian Club. Get wristbanded at the Italian Club from 2:30pm to 5pm. If you arrive after 5pm, wristbanding and at the door tickets will be available at the front door of Gaspar's Grotto. BUT DON'T BE TOO LATE - CHECK IN ENDS AT 7PM!
5. Where do I park?
Ybor has lots of paid and free parking lots and garages, and street parking is sometimes available. The parking lot behind Gaspar's Grotto is a great place to park! But seriously, do you want to be driving after the Block Party?
6. I don't want to drive after the Block Party - what do I do?
Very smart - nobody should drive after too much to drink! Take an UBER, Lyft, or taxi - any bar on the Crawl will happily call one for you. Or check into the Ybor Hilton - they're offering a special Pub Crawl rate!
7. My friends aren't FSU alumni - can they still come?
YES! Everybody is welcome to party with the Noles (even ... Gators). But anybody participating must have a wristband (see above).
8. What's the weather like?
August in Tampa? HOT, HUMID, and maybe some rain. Who cares! The Block Party will take place regardless of the weather (except a declared state of emergency), so dress correctly!
9. What else should I know?
Probably many things! This event is put on by the Tampa Bay Seminole Club - and you should get involved! Learn about our various events throughout the year, become involved, and have fun - contact info@tampanoles.com for more info or ask at the Block Party! Tickets are non-refundable. Act responsibly. And have fun!
10. Are there any drink specials?
Yes! This is the Tampa Noles' Block Party, after all!
DISCLAIMER CLAUSE - THIS IS IMPORTANT! BY PARTICIPATING IN THE BLOCK PARTY YOU GIVE UP IMPORTANT LEGAL RIGHTS, INCLUDING THE RIGHT TO SUE THE TAMPA BAY SEMINOLE CLUB, THE FLORIDA STATE UNIVERSITY ALUMNI ASSOCIATION, AND THE FLORIDA STATE UNIVERSITY! PLEASE READ THIS CAREFULLY!
The Tampa Seminole Club, Inc., the Florida State University Alumni Association, the Florida State University, including each entities' respective officers, directors, volunteers, members and representatives (collectively the "Released Parties") are not responsible for any injury, loss or damage of any kind sustained by any person while participating in the 2019 Tampa Noles Block Party including injury or loss or damage. In consideration of your participation in the 2019 Tampa Noles Pub Crawl, you acknowledge that you are aware of the possible risks, dangers and hazards associated with your participation in the 2019 Tampa Noles Block Party, (including the possible risk of severe or fatal injury to yourself or others). These risks include but are not limited to the following: a) the risks associated with travel to and from location(s) to be visited during the 2019 Tampa Noles Block Party, including transportation provided by commercial, private and/or public motor vehicles; b) intoxication and/or alcohol poisoning from the alcohol you consume whether voluntarily or through coercion; c) the possibility of bodily injury (broken bones and soft tissue damage) including dental damages from falling down, injuries incurred while getting on or off (in or out of) the mode of transportation being used for the event, being knocked down or being involved in a physical confrontation whether caused by yourself or someone else; d) the risks associated with returning to your residence.
In return for the Tampa Noles allowing you to voluntarily participate in the 2019 Tampa Noles Block Party and related activities, you agree: 1. TO ASSUME AND ACCEPT ALL RISKS arising out of, associated with or related to your participating in the 2019 Tampa Noles Pub Crawl; 2. TO BE SOLELY RESPONSIBLE FOR ANY INJURY, LOSS OR DAMAGE which you might sustain while participating in the 2019 Tampa Noles Block Party; 3. TO HOLD HARMLESS AND INDEMNIFY AND NOT FILE SUIT AGAINST THE RELEASED PARTIES: a) from any and all liability for any damage to the personal property of, or personal injury to, yourself and or any third party resulting from your participation in the 2019 Tampa Noles Block Party and all related activities; and b) from any and all claims, demands, actions and costs which might arise out of your participating in the 2019 Tampa Noles Block Party;
Acceptance of your ticket to the 2019 Tampa Noles Block Party, or participation in the 2019 Tampa Noles Block Party, constitutes your acknowledgment, acceptance, and agreement to this disclaimer, waiver of liability, and indemnification. You agree that this is binding upon yourself, your heirs, executors, administrators and representatives, in the event of your death or incapacity. If you disagree with this disclaimer, don't buy a ticket or participate in the Block Party! You also grant Tampa Noles, including its sponsors, affiliates, and partners, the right to collect email, cell phone, and SMS information about you and to communicate with you using those communication methods.