Description
You've been invited to attend the annual Symposium on Sideline Management of the Injured Athlete, hosted by UBMD Orthopaedics & Sports Medicine.


Learning Objective: To educate the participants on Emergency Action Plans, Spine Boarding and Equipment Removal in conjunction with learning about normal shoulder mechanics and how dyskinetics effects shoulder function. Participants will be educated on yoga practices for shoulder and posture awareness and mindfulness and breathing with athletes.
- List all techniques for spine boarding and what situations you would apply each approach
- Organize and produce an emergency action plan for each athletic site
- Recognize different yoga positions to assist with posture of athlete
- Apply proper breathing techniques to assist the athlete with stress and anxiety
- Define proper normal shoulder mechanics
- Design rehabilitation programs normalize shoulder mechanics to reduce shoulder injuries

Target Audience: Athletic Trainers and any other credentialed heath care and/or wellness provider.
Credentials of the Instructors: See links below

BOC APPROVED (5.0 Board of Certification CEU's for Participation)

Cancellation Policy: Please contact Allison Camp at ancamp@buffalo.edu if you need to cancel your ticket.
Free Admission! Free parking!
Breakfast & lunch provided


PARKING: UB South Campus Michael Lot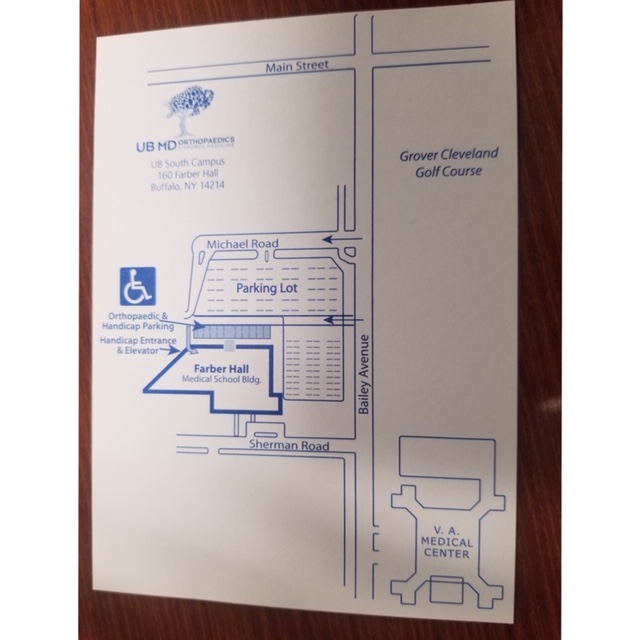 Thank you to the University at Buffalo for providing space for this event


AGENDA
Subject to Change (last updated 8/2/2019)
8:00 am - 9:00 am: Registration and Breakfast (160 Farber Hall)
9:00 am - 10 am: Scapular Dyskinethesia- Scott Dinse, PT, ATC
10:00 am - 12 pm: Emergency Action Plan, Equipment Removal and Side Line Emergencies, Tony Surace, M.Ed., ATC (Director of Sports Medicine and Summit Rehab Manager, Niagara Falls Memorial Medical Center)
12 pm - 12:30 pm: Lunch
12:30 - 2:30 pm: Yoga for the Athlete- Elyssa Bourke, DC
2:30 pm - 2:50 pm: Closing Remarks, Quizzes and Course Evalutions