Event Information
Refund Policy
Refunds up to 7 days before event
Description
Tour Season is Back!
Barn Sanctuary opens for tours on Saturdays and select Sundays starting May 25, 2019.

Please note: TOURS ARE RESERVATION ONLY. BUY TICKETS IN ADVANCE
---
Join us this Summer at Barn Sanctuary for an exciting and informative tour of the sanctuary and meet our amazing rescued residents in person! During the tour you will get to visit each barn and coop on the sanctuary property, meeting each species of rescued animal. As you meet the animals, Tour Guides will be sharing some of our most inspiring rescue stories and a variety of educational facts about each species. Discover who they are, how they found a home at Barn Sanctuary, and why our mission is so critical.
Tours are 90 minutes and take place outdoors.
Be prepared to walk and stand outside during the tour and be sure to wear or bring appropriate walking shoes. The walking paths are a mix of grass, gravel, and dirt (which becomes mud on wet days!). Sunscreen and/or hats are recommended. There will be access to water stations at various points along the tour route. Please bring a reusable water bottle to refill and carry with you.
We reserve the right to cancel tours due to dangerous weather conditions. We will notify all guests if a tour is cancelled as soon as we know.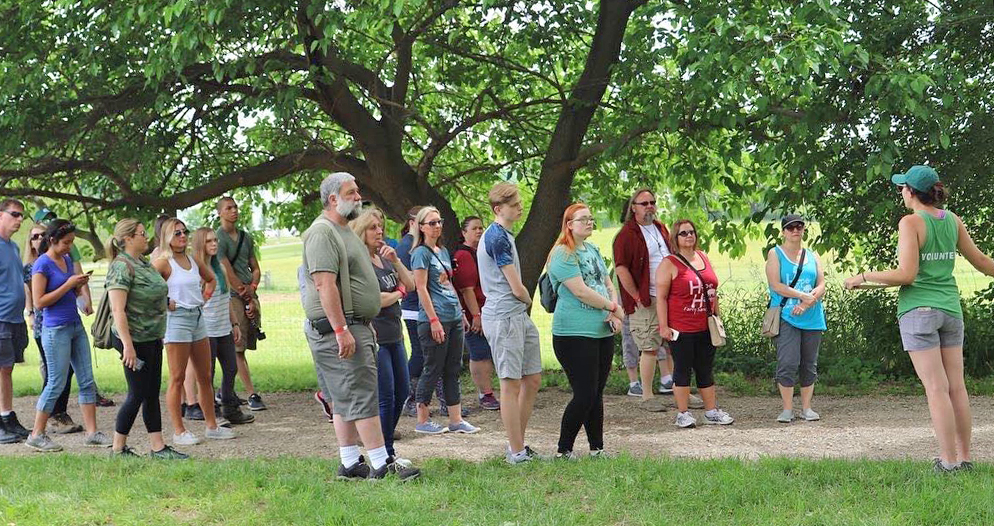 FAQ
Q: Will we get to interact with the animals?
A: Yes! Tours take you into pastures with the animals who are comfortable with and healthy enough to engage with visitors. Timid residents or rescues in quarantine will be put in more private spaces where they feel comfortable. This is their home, so we respect their health and preferences first during tours and events.
Q: Are tours kid friendly?
A: Yes! Kids are welcome. The rescues are safe for children to be around and they enjoy the attention. However, the animals will be very curious and want to approach children.A turkey might decide it wants to peck your child's glitter bracelet, or a goat may nibble their shirt sleeve. Tour Guides will have an assistant who can help out in those cases. Also, please keep in mind that Barn Sanctuary is an environment of respect and compassion. As such we ask that no children chase, pull on, poke, or pick the animals up.
Q: Can I feed the animals?
A: No. Many of the rescued animals at Barn Sanctuary are on strict or special diets. Feeding the animals something outside of their prescribed diet could cause health and/or behavioral concerns. Please DO NOT bring treats or goodies for the animals and please make sure any food you bring for you and your family is left in your car.
Q: Can I bring my dog?
A: No. For the safety and comfort of both our rescued animals and your dog, dogs are not allowed on sanctuary grounds. Registered service animals are the only exception to this rule, and must be kept on-leash at all times.
Q: Can I bring my own food?
A: Yes, but please do not include meat, eggs, dairy, or animal by-products out of respect for the animals, staff, and fellow visitors. You may be asked to put your food back in the car for consumption elsewhere if it does not meet these criteria.
---
Parking
When you turn on McKernan Road you will see the Barn Sanctuary sign to your left. Immediately to your right is an open parking lot. You can park there and walk to the first big barn on your left as you approach the sanctuary.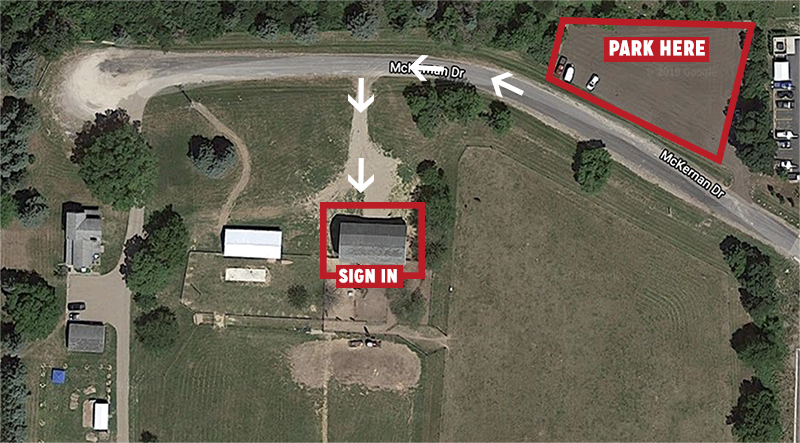 Refund Policy
You can ONLY receive refunds up to 7 days before your event start date.
Date and Time
Location
Refund Policy
Refunds up to 7 days before event