About this Event
Please join us to celebrate the culmination of SAYHU's 3rd annual Summer Institute! Come meet our 2019 cohort of participants, hear from a panel of South Asian social justice leaders, and join us for a evening celebration!
The SAYHU Summer Institute is 4-day institute that supports a new generation of social justice leaders in Houston's South Asian community. Over the 4-days, our 2019 cohort learns about community-building, networking, and social advocacy through culturally specific curriculum around healthy relationships, emotional well-being, ending interpersonal violence, and social injustice.
On Monday August 5, we invite our community to the SAYHU Closing Ceremony to hear them share what they learned. Celebrations begin at 6:00pm at the Dudley Recital hall and include awards, presentations by our 2019 cohort, dinner, and a panel of community leaders. We look forward to celebrating with you!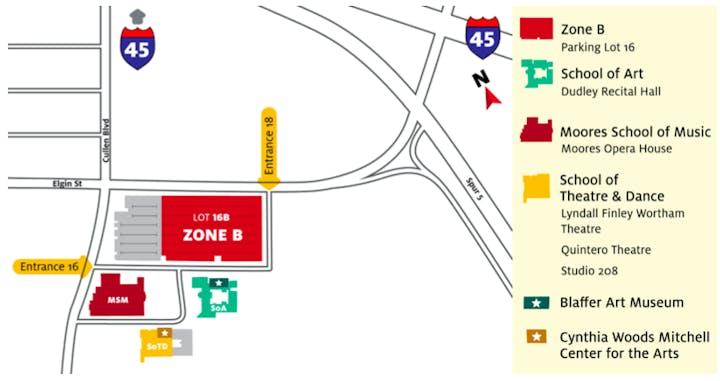 Parking
UH Lot 16 (Zone B) has Metered Parking. In the evenings (Monday – Friday after 4 p.m.) and on weekends, parking costs a flat rate of $5, payable by cash or card. Parking attendants will be stationed at the parking lot on evenings and weekends.
Driving Directions
From I-45 South:
Exit Cullen Blvd.
Turn right on Cullen Blvd.
Continue past Elgin
Turn left into Entrance #16 (1st entrance past Elgin)
Turn left at the stop sign into the parking lot
Visitor parking is on the right
From I-45 North:
Exit Elgin-Lockwood-Cullen Blvd.
Turn left on Elgin
Turn left into Entrance #18 (small street at light)
Turn right at the stop sign in front of the Architecture building
Turn right at stop sign into the parking lot
Visitor parking is on the left.