Sales Have Ended
Registrations are closed
We are sorry, online registration is closed due to deadline or all tickets are sold out.
Sales Have Ended
Registrations are closed
We are sorry, online registration is closed due to deadline or all tickets are sold out.
Description
CONFERENCE IS SOLD OUT. Please join us Sunday, April 28th for the FREE Family Friendly event to hear the keynote speakers.
FEATURING nationally known: Tim Eggebraaten and Kat Perkins; Highly regarded local professionals: Ted Matthews and Dr. Kristine Knudten; Suicide loss survivors: Barbara Ruhland, Jen Withrow & Twin Cities radio personality- Paul Thomas "PT"; PLUS, suicide prevention leaders from the Minnesota Department of Health and Minnesota Department of Health & Human Services.
Intended Audience: Healthcare providers, nurses, behavioral health workers, social workers, counselors, therapists (in primary care, hospital, public health and private settings) school administrators, counselors, educators, law enforcement personnel and anyone with an interest in the topic.
Registration Deadline: Wednesday, April 10, 2019 or until sold out. Register early, last year conference sold out well ahead of registration deadline!
Payment Options: Pay with credit card online through this Eventbrite Site, or to avoid fees and to pay with check, use mail in registration form: 2019 Conference Brochure with Registration Form

Certificate of Attendance and Continuing Education Credits: This conference is designed to meet Minnesota Board of Nursing continuing education requirements for seven CEUs and approved by Minnesota Board of Social Work for seven contact hours of continuing education. CEP #1026. Attendee is responsible for determining if this activity meets the requirements for acceptable continuing education.
---
Program Overview:
7:15-8:00 Check-in, Resource Vendor Exhibits, Breakfast
8:00-8:15 Welcome
8:15-9:15 Finding your Beat, The Rhythm of Life by Tim Eggebraaten
9:15-9:45 Suicide Overview & MN Prevention Plan by Melissa Heinen RN, MPH, Suicide Epidemiologist, Suicide Loss Survivor
9:45-10:00 Break, Resource Vendor Exhibits
10:00-10:15 Epidemiology of Suicide in Farmers by Melissa Heinen
10:15 - 11:30 Down on the Farm
Meg Moynihan, Senior Advisor MN Department of Agriculture

Ted Matthews, MS, Psychologist, MN Rural Mental Health

Barbara Ruhland, RN, Suicide Loss Survivor
11:30-12:00 Mental Health Crisis Services in MN by Dominique Jones, MA, LMFT, Crisis Team Lead, DHS BHD
12:00-12:45 Lunch, Resource Vendor Exhibits
12:45-1:15 Start the Conversation, Reduce the Stigma, Get Busy #LIVIN by "PT" Paul Thomas, Founder of the LIVIN Foundation, Suicide Loss Survivor
1:15-1:30 Youth Suicide Epidemiology by Melissa Heinen
1:30-2:00 Suicide Prevention: You Can Make a Difference by Jen Withrow, LICSW, Suicide Loss Survivor
2:00-2:15 Break, Resource Vendor Exhibits
2:15-3:00 Youth Mental Health by Kristine Knudten, MD
3:00-3:30 Panel Discussion
3:30-4:15 You Are Not Alone by Kat Perkins
4:15-4:30 Evaluations, Closing
---
Keynotes:
TIM EGGEBRAATEN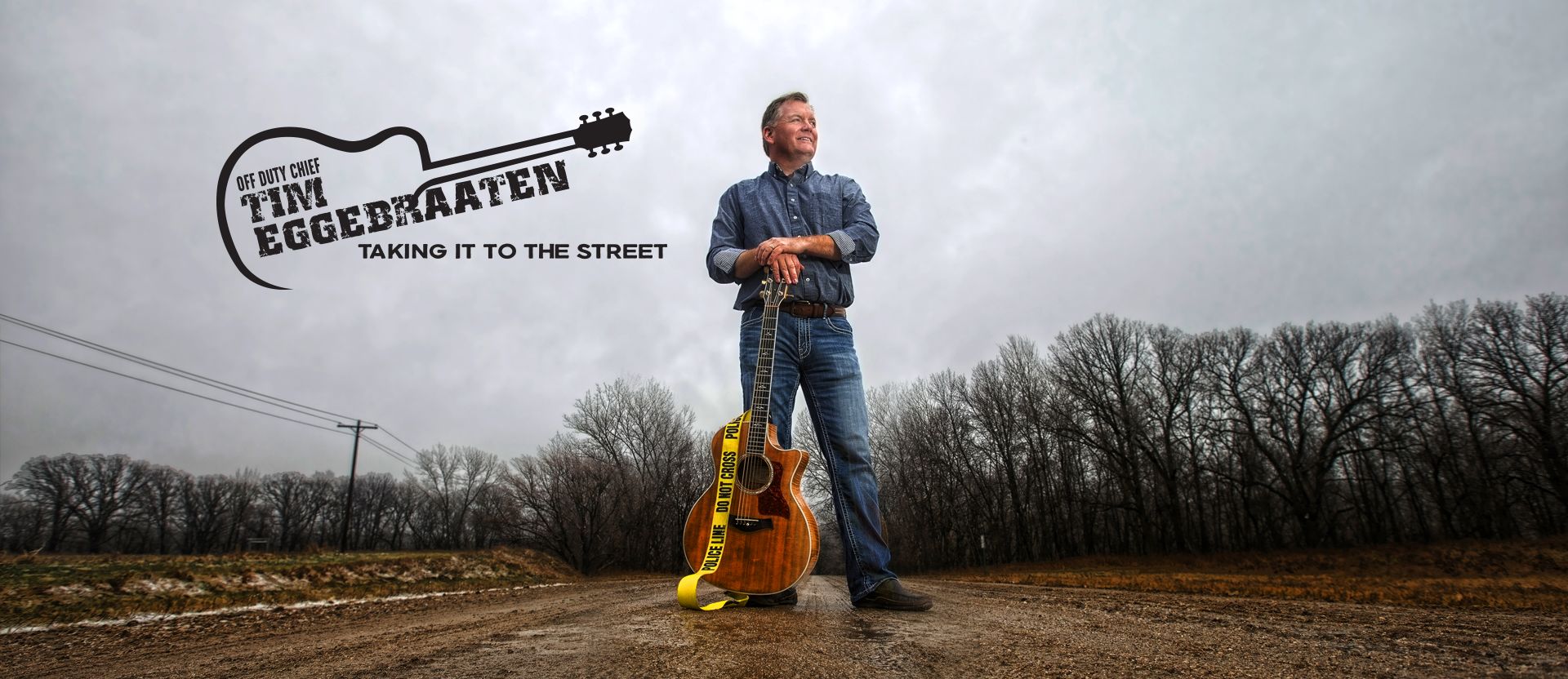 A police officer since 1992, Tim Eggebraaten is now "Off Duty", allowing him to take his message, music, and talent to the streets. A sought-after entertainer with a powerful life-changing message you won't soon forget. Tim shares remarkable, engaging stories of life on the force and the learning he has found and translates into our everyday lives. Tim will have you tapping your toes, laughing and learning, while he shares his entertaining, powerful and witty perspective on balance, growth, leadership and life. www.offdutychief.com
KAT PERKINS

Kat Perkins appeared on season 6 of NBC's "The Voice". Kat turned 3 chairs during her blind audition, charted in the top 5 on iTunes several times with her stand-out performances on the show, and sailed to the finals with help from her coach, Adam Levine. Since then, she has sold out venues across America. She goes into schools encouraging students to stay strong against bullying, to follow their dreams and make a positive impact on the world. She is a nationally recognized motivational speaker and musical performer with a new musical hit, "You are not Alone". She will leave you with a sense of confidence and a full heart. www.katperkinsmusic.com
Presenters:
MELISSA HEINEN,

RN, MPH, Suicide Epidemiologist, Suicide Loss Survivor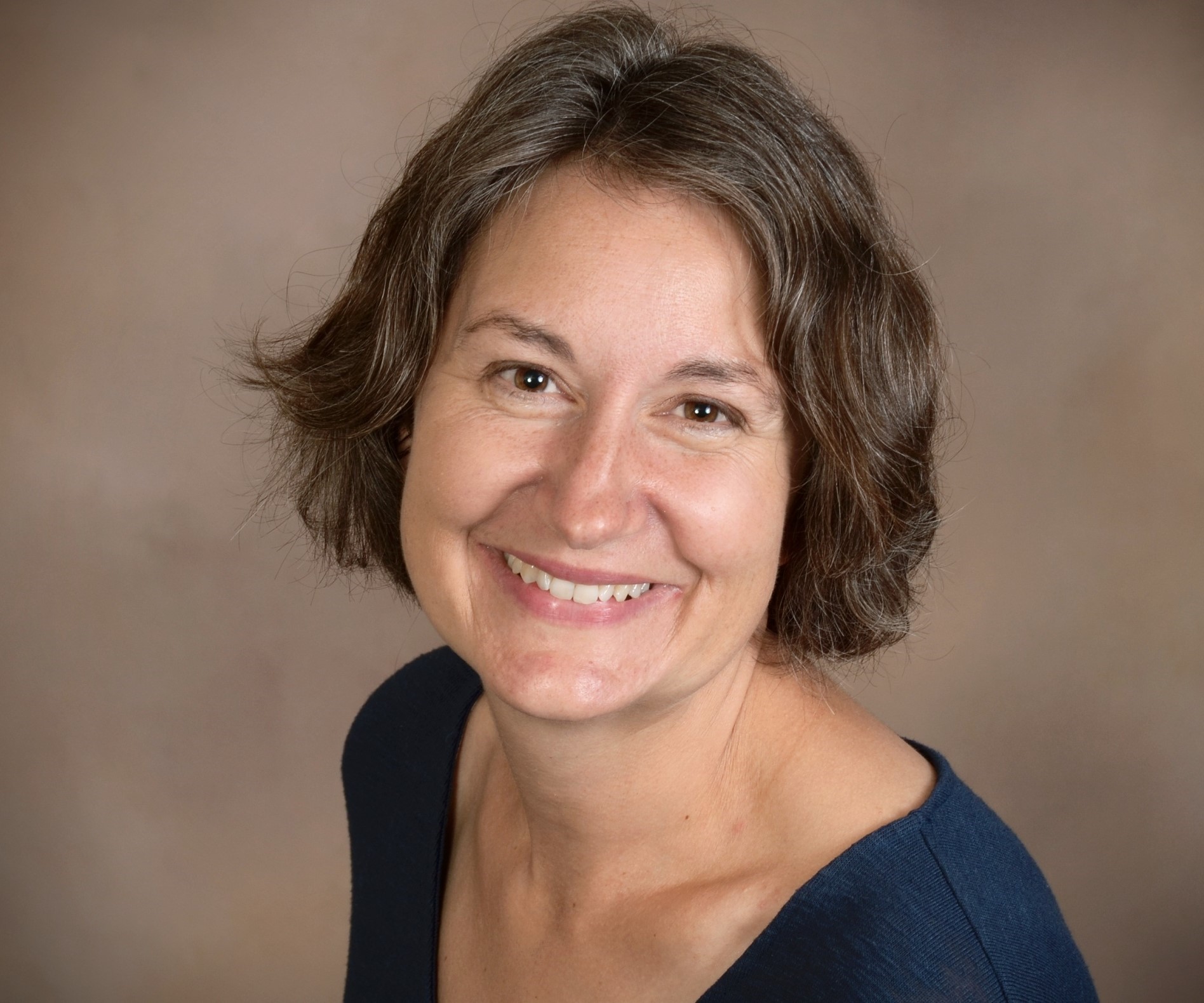 Melissa Heinen is the Minnesota Violent Death Reporting System Epidemiologist and the Community Partners Preventing Suicide Project Director with the Minnesota Department of Health. She is a suicide loss survivor with nearly 20 years in injury epidemiology and prevention. She earned her Masters of Public Health in Epidemiology and her Bachelors in Nursing.
MEG MOYNIHAN,

MS,

Senior Advisor MN Department of Agriculture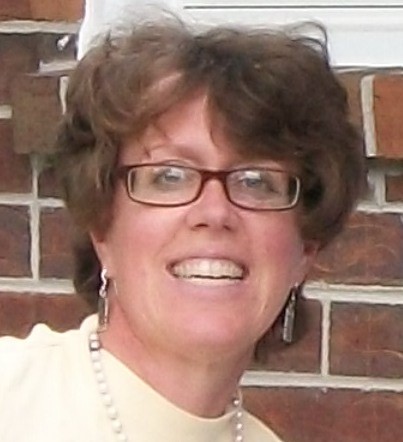 Meg Moynihan is Senior Advisor for Minnesota Department of Agriculture. She currently oversees the MDA's efforts to support farmers and other agricultural professionals who are experiencing financial, emotional, and mental stress in their lives and communities. She previously worked as a program director, educator, and evaluator, and served with the U.S Peace Corps-Thailand. Moynihan also owns/operates a diversified 70-cow organic dairy farm in Le Sueur County with her husband, Kevin Stuedemann. In 2016, the Stuedemanns lost their milk market and Meg took a leave of absence to run the farm singlehandedly, encountering the stress, anxiety, burnout, and depression so many farmers experience.
TED MATTHEWS,

MS, Psychologist, MN Rural Mental Health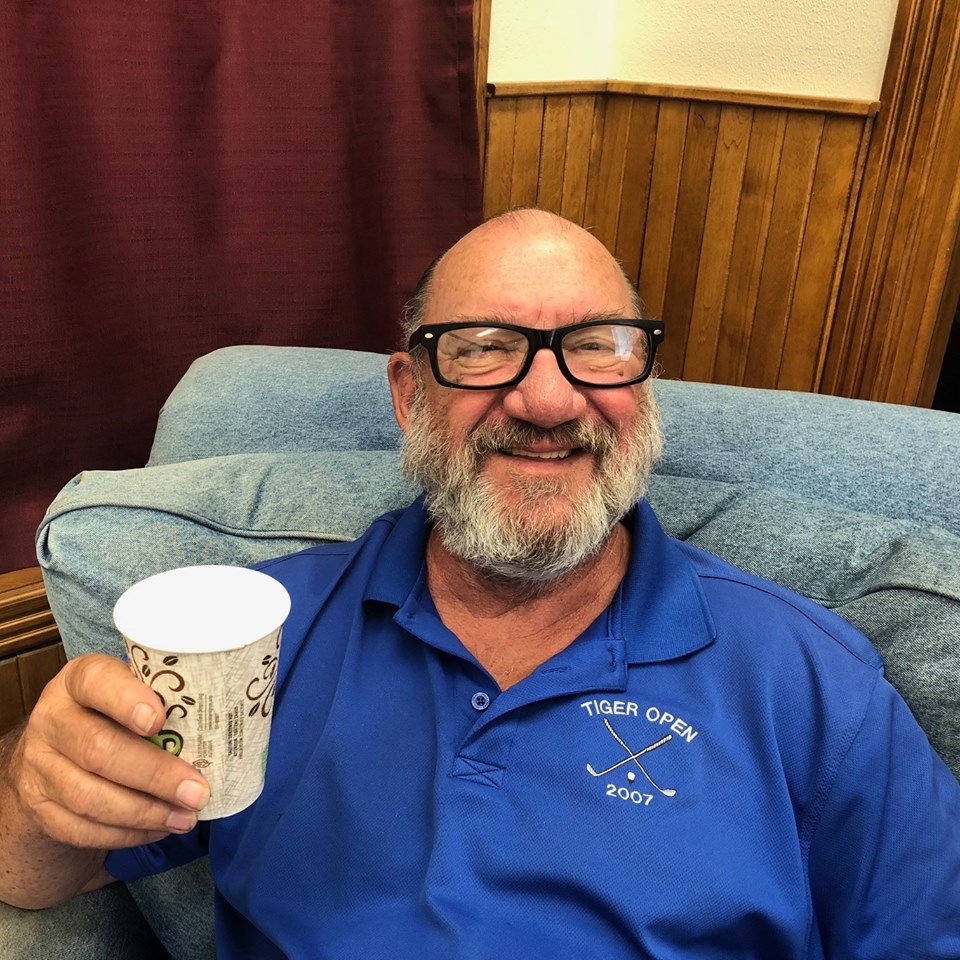 Ted Matthews is U of M Extension's 2018 MN Ag person of the year. He understands the extreme pressure farmers face today. He works for the MN Department of Agriculture and is the director of Minnesota Rural Mental Health, based out of Hutchinson, MN. Matthews, has a Masters of Science degree in Psychology. He is certified in cognitive behavioral therapy with over 30 years of experience in counseling in rural areas. His focus for the past two decades has been farmer mental health support, providing outreach training and public speaking related to farm stressors nationwide.
BARBARA RUHLAND,

RN, Suicide Loss Survivor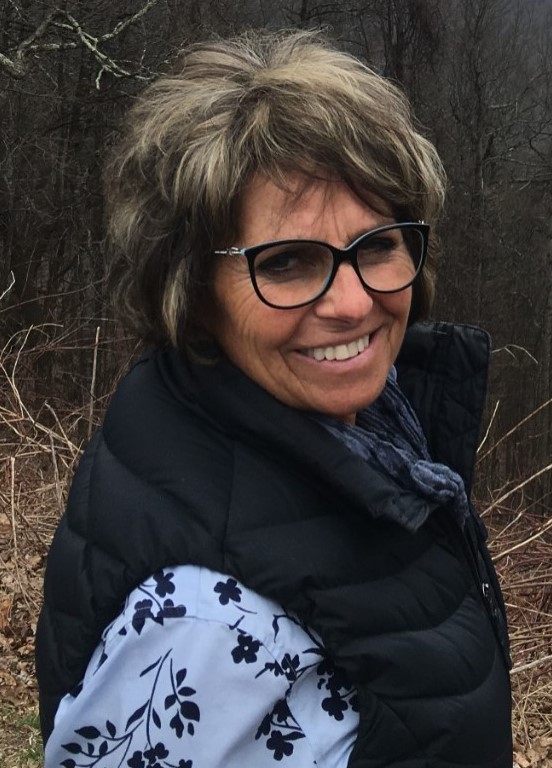 Barbara Ruhland lost her husband, a farmer, to suicide in 2006. Her story of survival and advocacy for farmer suicide prevention has been featured on Huffington Post and circulated extensively on social media. She is a registered nurse at Buffalo Hospital in Buffalo, MN. She resides on the family farm in Watkins, MN
DOMINIQUE JONES,

Dominique Jones, MA, LMFT, Crisis Team Lead, DHS BHD

Dominique Jones leads the Department of Human Services mental health crisis team in development and implementation of policy related to mental health crisis services. This includes ensuring children and adults have 24/7 access to quality mobile crisis services in all 87 counties of the state, certification of mobile crisis teams, managing grant contracts for mobile crisis and other crisis related services, and supporting providers with technical assistance. Dominique also serves on the State Suicide Prevention Task Force. Dominique is a champion for equity and strives to incorporate this in all aspects of her work.
PAUL THOMAS "PT", Suicide Loss Survivor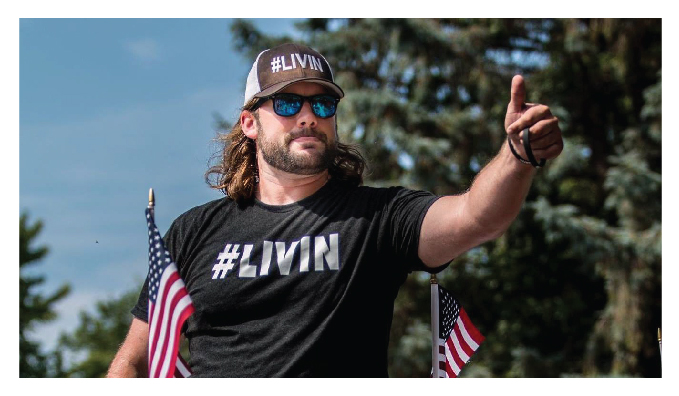 Paul Thomas "PT" is a Twin Cities radio personality. He is part of 102.9 "The WOLF" wake up crew. PT is the Founder of the LIVIN Foundation, a MN based nonprofit organization that works to promote mental health awareness & suicide prevention after personally dealing with depression due to the loss of his father to suicide. PT believes that our culture needs to be more comfortable having conversations regarding mental illness, thus reducing the stigma associated with it. Their mission is to promote a positive outlook on life, reduce the stigma associated with depression, & ultimately prevent suicide through various activities, events, & outreach. To learn more, visit: www.livinfoundation.org
JEN WITHROW,
LICSW, Suicide Loss Survivor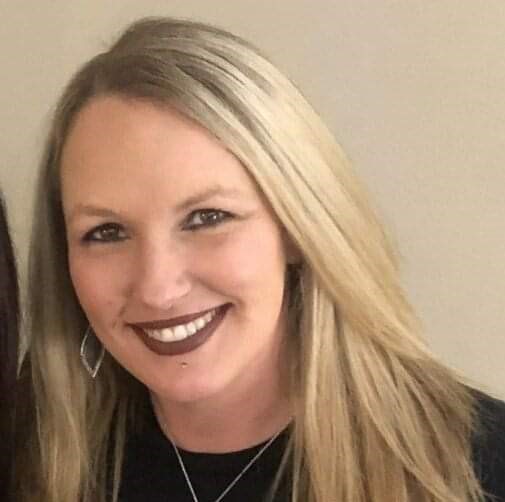 Jen Withrow is a LICSW for Nicollet County Social Services working with adults facing severe and persistent mental illness. She earned a Bachelor of Science in Social Work and a Masters of Science in Social Work from Minnesota State University, Mankato. Jen's presentation will explore what she has learned and experienced following the unexpected death of her teenage son to suicide in 2012. She facilitates Survivors of Suicide Support Groups and is actively involved in the Yellow Ribbon Suicide Prevention Program of Minnesota.
KRISTINE KNUDTEN, MD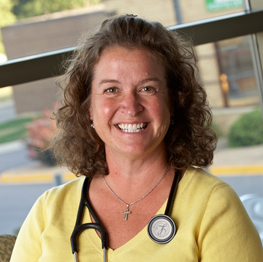 Kristine Knudten, MD is Vice President of Medical Affairs at Glencoe Regional Health Services where she has been a Family Medicine Physician for 20 years. She splits her time between administrative duties and providing care for patients across the lifespan at clinics in Glencoe and Lester Prairie. Dr. Knudten attended medical school at the University of Minnesota, Minneapolis and completed her residency at University of Wisconsin, Wausau. She is certified by the American Board of Family Medicine.
---
Learning Objectives:
Recognize and understand warning signs of losing balance and steps needed to get back on track

Evaluate difficult situations and how to best navigate when outside comfort zone

Strengthen critical thinking to lead and motivate others

Develop emotional intelligence: self-awareness, social awareness, self-management and relationship management for a clear view of what's happening

Interpret Minnesota suicide trends

Examine Minnesota's comprehensive suicide prevention plan

Discover population-specific prevention strategies

Identify mobile crisis services in Minnesota and how to access them during a mental health crisis or mental health emergency

Explore crisis related, community-based services in Minnesota

Recognize the role personal stories play in suicide prevention

Understand the impact of suicide through personal stories: how to survive, endure and thrive despite challenges and adversities

Address facts and myths related to suicide

Understand the scope of suicide in specific populations

Explore suicidal ideation and self-destructive behaviors in youth

Identify common evidence-based approaches for treating depression in specific populations: lifestyle changes, therapies and medications

Explore conversations that can be lifesaving and reduce the stigma surrounding suicide and mental health

Understand and know current, research-based warning signs of suicide and explore differences in warning signs between youth, adults and other populations at risk

Promote resiliency, hope and access to treatment and services for people living with a mental health diagnosis

Identify the 3 'C's (Courage, Conquer, and Commend) to living "Fearless"

Strengthen mental wellness through music
---
Additional Information:
CONFERENCE MATERIALS: Permittable presentation handouts will be sent out via email to all registered participants on Thursday, April 25th. Please note, the Hutchinson Event Center does not guarantee consistent Wifi accessibility when used by a large number of users simultaneously.
PARKING: Free parking on site
LODGING: There are several hotels in the community of Hutchinson, MN. All hotels are in close driving proximity to the Hutchinson Event Center.
MEALS/SNACKS: Breakfast, Lunch, Morning and Afternoon Snacks will be provided and are included in the conference fee.
Complimentary coffee and water will be available throughout the day. Canned pop will be for sale onsite.
Breakfast menu: Eggbake, muffin, yogurt & juice
Lunch menu: Build your own Taco Bar (Beef & Chicken)
DRESS: The conference is held in a large conference room. Please dress in layers for comfort.
---
Event Organizers:
TERRI LYNAUGH AND TAMMY DIEHN, Suicide Loss Survivors
Terri & Tammy are friends who have each lost a sister to suicide. Terri's sister, Tami Newcomb, died by suicide in August of 2014 and Tammy's sister, Shelly Teubert, died by suicide in January of 2017. They founded and co-chaired We Walk 4 Life event. The goal for the money raised was to bring speakers and information into area high schools and also host educational events like this conference (both families have ties to the healthcare industry) and other public outreach events to the area. "If we can help just one person or family from experiencing what we have gone through, then our mission is complete...complete but never ending".
Thank you for your interest in this event! Terri Lynaugh, Hutchinson, MN & Tammy Diehn, Arlington, MN
Special thank you to Jayme Krauth, McLeod County Health Educator for her endless support and to Meeker-McLeod-Sibley County Community Health Services for their assistance, collaboration & in-kind sponsorship for the post-Walk educational outreach events.
This event is made possible with proceeds raised at the We Walk 4 Life event that was held Sept. 16, 2108 at McLeod County Fairgrounds.
FISCAL SPONSOR:

LIVINFOUNDATION.ORG