2019 Student and Early Career Journalism Workshop
About this Event
[A note from our organizers: We're sold out for the second year in a row! You may join our waitlist by clicking the green "tickets" button to the right. We will not accept walk-ups.]
--------------------------------------------------------------------
All college and early career journalists are welcome to our day-long, low-cost student workshop. Learn from top news professionals with Atlanta's Channel 2 Action News (WSB-TV), CNN, The Atlanta Journal-Constitution and beyond.
With CNN senior congressional correspondent Manu Raju, anchor and correspondent Victor Blackwell, anchor and war correspondent John Vause, trailblazing camerawomen and international desk leader Cynde Strand and many others.
Lunch is included with your admission.
Brought to you by Headline Sponsor WSB-TV Channel 2 Action News. With support from Dateline Sponsor Georgia Public Broadcasting, which is hosting the conference at its headquarters. Assistance also provided by CNN.
Organized by the Asian American Journalists Association of Atlanta.
Questions? Contact organizer Willoughby Mariano at willoughby.mariano@gmail.com.

Schedule (subject to change)
All sessions take place at Georgia Public Broadcasting headquarters in Studio B. Parking is available on the fifth and sixth floors of GPB's parking garage.
Please bring a sweater or jacket. The studio gets chilly.
9:30 a.m. Check-in begins. Please arrive early.
10:00 Introductions/Announcements
10:15 My Road to 2020, with CNN senior congressional correspondent Manu Raju
Senior congressional correspondent Manu Raju visits from CNN's Washington, D.C. bureau to talk about what it takes to cover national politics in a tumultuous era.
Manu Raju is a senior congressional correspondent at CNN, covering Capitol Hill and campaign politics. Raju is a veteran reporter in Washington, having previously served as a top Capitol Hill correspondent at Politico for seven years. Prior to his time at Politico, Raju reported for The Hill newspaper, Congressional Quarterly and Inside Washington Publishers. Raju has won multiple journalism awards and got his start in journalism at the University of Wisconsin-Madison, his alma mater.
11:15: Careers Behind the Lens
Anchors and other on-air talent may get all the attention in television news, but most jobs in the industry are behind the scenes. These insider roles are some of the most rewarding, challenging and influential in the business. Learn what these positions are and what it takes to get one.
Panelists:
Lisa McClure Guthrie is the Chief Copy Editor at CNN International. She manages writers and copy editors, helps train new and up-and-coming staff, and guides style and storytelling for the network.
Keocia Howard is Director of Production Services for Georgia Public Broadcasting, overseeing GPB's locally-produced programs. She started her television career as a GPB intern in 2007, rising through the ranks to win three EMMY Awards and one GABBY Award. Ms. Howard was recently selected for the 2020 class of LEAD Atlanta and serves as Vice Chair of the Sheltering Arms Policy Council.
Jason Morrell is an executive producer for CNN International. In this role, he is responsible for overseeing an 8-hour block of the channel's programming, including news shows from London, New York and Atlanta. Mr. Morrell has been with CNN, in various roles, since 2001.
Moderator:
Rahul Bali is a news anchor for Oconee Radio Group. His extensive broadcast resume includes working as a reporter, producer and editor at CNN Radio, WSB Radio, WTOP Radio and Georgia Public Broadcasting Television. He is the coordinator of the AAJA Radio & Podcasting affinity group and a graduate of AAJA's Executive Leadership Program.
12:15 p.m. Tales from the Field: How working journalists got the most important stories of our time
Reporting on high-profile stories is about more than having the right skills. It's about grit, determination and -- sometimes -- luck. Learn how reporters prepared for and got the stories of their lives.
Panelists:
Victor Blackwell joined CNN August 2012 and anchors the weekend editions of New Day and CNN Newsroom from the network's global headquarters in Atlanta, Blackwell has reported and anchored on-the-scene for many breaking news stories, including Hurricanes Harvey and Irma, the Orlando shooting at Pulse Nightclub, protests in his hometown of Baltimore following the death of Freddie Gray, and Superstorm Sandy recovery. He earned a B.A. in Broadcast Journalism from Howard University in Washington D.C. and in 2016 was named one of the University's Top 150 Distinguished Alumni..
Cynde Strand is an award-winning journalist with 35 years of experience in news coverage. She served as CNN's Executive Director of Coverage for international news. In this role, she oversaw the newsgathering efforts of more than 20 international bureaus and editorial operations worldwide. She directed coverage during breaking news and managed some of CNN's biggest and most challenging stories including the rise and fall of ISIS. Before coming to Atlanta in a management role for CNN in 2004, Strand was based as a photojournalist and producer in several of CNN's international bureaus including Beirut, Beijing, Nicosia, London and Johannesburg.
Nick Valencia is a CNN correspondent based in the network's global headquarters in Atlanta. He routinely breaks news on major national and international stories, including the Stormy Daniels case, the Parkland mass shooting, the border crisis, major hurricanes, and others. He was raised in northeast Los Angeles and is a graduate of the University of Southern California's Annenberg School of Journalism. He currently serves as the National Vice President of Broadcast for the National Association of Hispanic Journalists.
John Vause is a multi-award winning journalist who currently co-anchors 'CNN Newsroom' from 12-2am ET on CNNI. For the past 25 years Vause has traveled the world, reporting from more than 30 countries, and has been based in Atlanta, Beijing, Jerusalem, Sydney, Melbourne, Auckland, Canberra and Los Angeles. He has seen firsthand the devastation caused by some of the world's biggest natural disasters: Earthquakes in Haiti and China, bush fires, floods and typhoons
Moderator:
Chris Jose is Cobb County Bureau Chief for WSB-TV's Channel 2 Action News. On top of his day-to-day responsibilities covering the news in that county, the Emmy-award winning journalist has traveled across the southeast to report on the region's biggest stories. Chris was on the Georgia coast for Hurricane Irma. He provided continuous live updates during Hurricane Florence and Hurricane Michael, and led coverage on the ground during the deadly tornadoes in Lee County, Alabama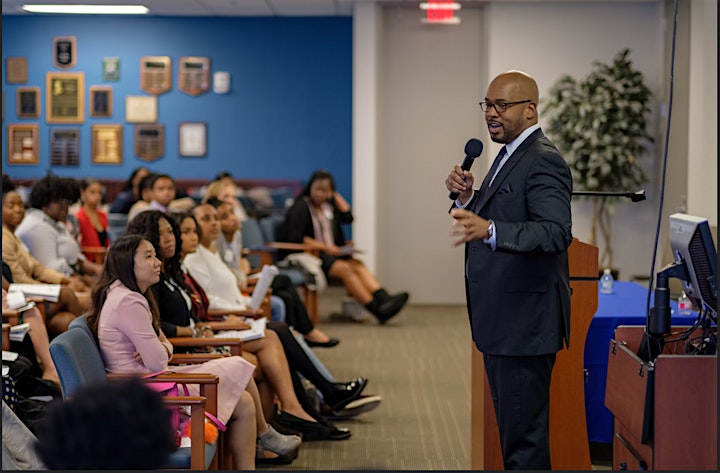 1:15 Lunchtime/Networking Break
Lunch is included in the cost of admission. Meet your peers and working journalists -- and maybe land your next job!
2:15 The Future of Journalism Jobs
The news business is in the midst of great change. Many popular industry jobs did not exist a few years ago. Coverage of longstanding beats such as crime, politics and government requires different skills than they once did. Learn where the jobs are, where they're going, and what skills you need to get and keep them.
Panelists:
Jennifer Hauser is senior newsdesk editor for CNN International. She gathers news, writes and produces videos for CNN, HLN and CNN International. She has worked out of CNN's world headquarters in Atlanta since 2004.
Sean Powers is Georgia Public Broadcasting's first ever director of podcasting, working on shows including "The Bitter Southerner Podcast", "The Credits", and "Beyond Reasonable Doubt, the Troy Davis Project". He joined GPB in 2014 as a producer/reporter with On Second Thought, and remained with the program until 2018. For his last four months on the show, he served as acting senior producer. He graduated with a journalism degree from the University of Missouri. His reporting has earned him a dozen Associated Press awards, two regional Edward R. Murrow awards, five national PRNDI awards, honors from the Atlanta Press Club, and recognition from the Georgia Association of Broadcasters.
Cathy Straight is executive editor of national news for CNN Digital, overseeing digital coverage of the top U.S. national news stories of the day. Straight leads a 24-7 team of news writers and editors who cover breaking national news, national trends and entertainment for a global audience.
Moderator:
Sonam Vashi is an award-winning, Atlanta-based freelance journalist who writes about justice, inequity, and the South. Her work has appeared in The Washington Post, CNN, Atlanta magazine, and several other publications. Previously, she was a data reporter and a researcher at CNN.
3:15 Real Talk: Your Personal Life as a Professional Journalist
There's no escaping it. Journalists are public figures. As a young reporter, this can take some getting used to. Fledgling journalists need to learn how to manage friendships, social media and personal time to avoid real or perceived bias and conflicts of interest, all while working a demanding schedule. In this panel, working journalists tell you what they wished they knew when they entered the field.
Rodney Ho is a reporter for The Atlanta Journal-Constitution and writer of the popular Radio and TV Talk blog. He covers local radio, TV, comedy and film for both the print and online editions. He was featured for his work covering reality TV shows in Atlanta Magazine.
Marissa Mitchell is an Emmy-nominated and award-winning anchor/reporter at FOX 5. The Atlanta native has worked in news for more than decade with work appearing in outlets including CNN, NBC Universal and BBC World News, covering high-profile stories across the southeast. She's also the 2019 recipient of the "Woman of Excellence Award" from The Atlanta Tribune publication and the "Salute to Excellence Honor" for general assignment reporting from the National Association of Black Journalists.
Fiza Pirani is a freelance writer and editor with experience reporting and producing with The Atlanta Journal-Constitution. She is a recipient of the Rosalynn Carter Fellowship for Mental Health Journalism and founder of the Foreign Bodies monthly newsletter, which is dedicated to the unique experiences of immigrants and refugees coping with mental illness and wellness.
Moderator:
Raisa Habersham is the Atlanta hyperlocal reporter for The Atlanta Journal-Constitution. Before joining the hyperlocal team, she was a breaking news reporter and covered the I-85 bridge collapse, violent crime and Black Lives Matter protests. Prior to the AJC, she served as news and features editor for VOX Teen Communications, helping young journalists enhance their reporting skills.
Directions/Instructions:
Arrive Early: You will need at least 15 minutes to check in. Programming starts promptly at 10:00 a.m.
Parking Directions: Free parking is available with a MANDATORY parking pass at Georgia Public Broadcasting's parking deck at 260 14th St NW, Atlanta, GA 30318. From 14th Street, turn into the driveway between the Georgia Tech Research Institute building and GPB and approach the parking gate. The gate will rise automatically. Proceed to the right, up the ramp and into the garage. Park on the fifth and sixth floor only.
Avoid a Parking Ticket: You must download and print our MANDATORY parking pass and display it on your dash. The deck is owend by Georgia Tech and they will ticket if you fail to follow directions. Again, park on the fifth and sixth floor only.
To Find the Workshop: The parking deck has two banks of elevators. Take the ones labeled Georgia Public Broacasting down to the floor marked "GPB Lobby." Exit, walk past the snack bar and down the long hallway to the lobby. We will have a check-in table there that will be manned all day. AAJA volunteers will escort you to Studio B.
Bring a sweater or coat. Seriously. It can get chilly.
And again, download this parking pass to display on the dash of your car. If you don't you will get ticketed.