Description
Join us for this exciting statewide peer employment event!
"Peer support is the process of giving and receiving encouragement and assistance to achieve long term recovery. Peers offer emotional support, share knowledge, teach skills, provide practical assistance, and connect people with resources, opportunities, communities of support and other people."
-Mead, S. (2003); Solomon, P. (2004)
---


Are you a certified peer?
Are you interested in becoming certified?
Are you interested in meeting peer employers who are hiring?
Do you need help understanding the different peer certifications?
Are you looking for resources and supports?
---
Join us at the 2nd Annual
ALL PEER

Career Fair!

Employers from mental health, addictions, and co-occurring programs will be in attendance. Here is your opportunity to meet employers and network with other peers!
Registration is required to attend this event

A wide variety of employers are expected- please bring at least 20 copies of your resume

Dress to impress- professional attire is a must

Meet with one of our employment experts to get last minute interview tips and resume feedback
Sell yourself- employers are waiting to meet YOU!


New this year! Attend mini-presentations and panel discussions in the ampitheater on peer certification, sself-care and career development.
Registration is required to attend this event.
This event is sponsored by: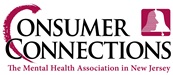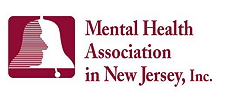 Please Contact Chrissy Schayer, Director of Consumer Connections- The Mental Health Association in New Jersey with questions at cschayer@mhanj.org.
If you are looking for the employer registration, go HERE: