2019 Stanford Taekwondo Poomsae Camp

Saturday, January 5, 2019 at 9:00 AM

-

Sunday, January 6, 2019 at 4:00 PM (PST)
Event Details
The Stanford Taekwondo staff would like to invite you to our 2019 Stanford Taekwondo Poomsae Camp. New this year is a friendly one-on-one competition at the end of the camp. Grab your old buddy or a new friend you make at our camp to go against you on the mats at the same time, to see who will get a higher score from a WT International Referee (IR)!  Due to increasing interest in acrobatic training from recent years, we also have added air tracks this year to help elevate the tumbling training session. The camp this year will focus on Dynamic Training (aerial kicking and  acrobatic) while continuing to focus on Freestyle and Recognized Poomsae.  Also, there will be FREE Stanford Taekwondo T-shirts with your size guaranteed for all Early Registration participants! And our special guest instructor this year is National Head Coach Ky-Tu Dang, who needs no further introduction as he flies in from Denmark to share his wealth of knowledge and experience with us!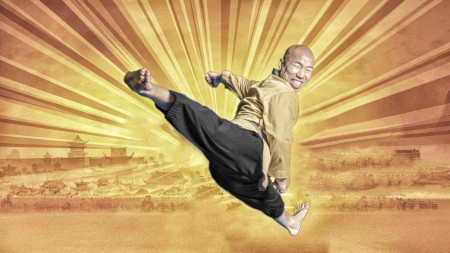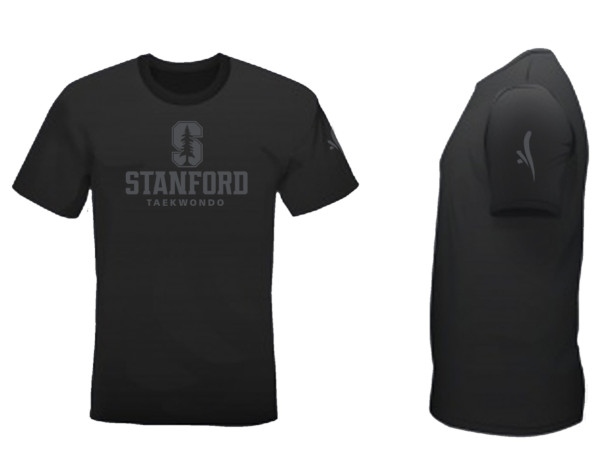 Our camp head instructors MasterVincent Lo, Coaches Huy Nguyen, Anh Nguyen, and Long Nguyen hope to share their judging, competing, and coaching experiences to help athletes and coaches gain knowledge of the most current WT poomsae standards and better prepare for upcoming poomsae competitions. In addition, we will have ~20 other assistant instructors, who have just returned from the 2018 World Taekwondo Poomsae Championships in Taipei, Taiwan.  They look forward to sharing their knowledge and experience from the event with you.  Having been on the U.S. National Poomsae Team and medaled at several World Poomsae Championships and Pan Am Championships, these instructors will help facilitate the training as well as train alongside you to ensure a one-of-a-kind experience. Furthermore, we have noticed increasing participation in the Master divisions competition and have invited a special guest, a world-class Master Instructor, back to help work with our Master divisions competitors this year. Please continue reading below to see who our special guest Master Instructor is this year!
Wondering what to expect from our camp?  Here's a glimpse:
https://youtu.be/9SOzuHmRiEs
Here are footages of our camp instructors from the 2016 World Poomsae Championships:
https://youtu.be/AfZWr4c0JV0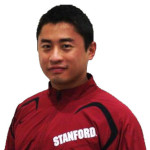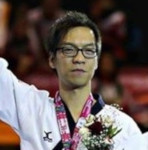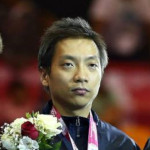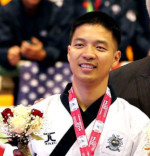 Master Vincent Lo

Certified WT Poomsae International Referee

Senior Referee at World Taekwondo (WT), Pan Am (PATU/WTPA), USA Taekwondo (USAT), NCTA, CUTA, and Stanford Taekwondo

Years of experience judging sport poomsae since its inception at U.S. Open, Pan Am Open, WT President's Cup, and USAT and NCTA National Poomsae Team Trials
Coach Huy Nguyen 
Stanford University Taekwondo Poomsae Head Coach

Team-M Taekwondo Director

USA National Poomsae Assistant Team Coach (2013-Present)

World Poomsae Championships Gold and Bronze Medalist (2014 & 2016)

2012 National Collegiate Poomsae Team Head Coach
Coach Anh Nguyen 
Stanford University Taekwondo Poomsae Coach

Team-M Taekwondo Coach

World Poomsae Championships 3x Bronze & 1x Silver Medalist (2012-2016)

Developed 27 World Medalists and World Champions since 2012

Developed 27 US National Poomsae Team Members since 2009

Developed 7 Collegiate National Champions since 2011
Coach Long Nguyen 

Stanford University Taekwondo Poomsae Coach

Team-M Taekwondo Coach

2017 

USA National Collegiate Poomsae Team Head Coach

2016 USA National Poomsae Team Assistant Coach

2015 USA National Collegiate Poomsae Team Assistant Coach

3x World Poomsase Championships Bronze Medalist

Special Guest Master Instructor - Grandmaster Chi Duong
Grandmaster Chi Duong became the first male individual World Poomsae Championships medalist for Team USA when he earned a Bronze in 2013 in Bali, Indonesia. With the increasing popularity in the master divisions competition, we have invited GM Chi Duong to be our special guest Master Instructor to help work with our camp participants in the Master 1 through Master 4 divisions. GM Chi Duong is a 1x Bronze & 2x Silver world medalist and looks forward to sharing his knowledge and experience at our camp.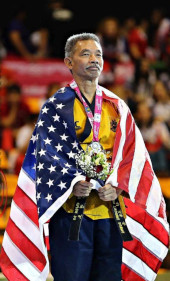 Grandmaster Chi Duong    

Camp Assistant Instructors: 
20+ current and former members of the US National Poomsae Team
The two-day camp will feature 4 sessions and will be hosted from 9AM to 4PM on Saturday, January 5th and 9AM to 4PM on Sunday, January 6th at the San Diego Sports Center, Ford Center, Stanford University. We welcome both junior and adult taekwondo poomsae athletes of all belt levels over the age of 6. The goals of the camp are to provide the following:
4 sessions over 2 days of full hands-on training with close supervision under experienced team of instructors with international accolades

Training with ~20 current US National Poomsae Team members & experienced WT Poomsae IR

Training methods to help achieve power, higher kicks, balance, and more

Explanation of common deductions and effective scoring factors

Friendly competition versus another player, with immediate feedback from WT Poomsae IRs, WT Worlds medalists & coaches.

Detailed breakdown of WT Freestyle and Recognized poomsae scoring (Technical/Accuracy and Presentation) under the latest USAT and WT rules

Training methods for WT Freestyle poomsae




Training methods for new Bigak poomsae's
Special Opening Performance Featuring:
Team-M Taekwondo, USA Members, World Champions, Pan Am Champions, and World Medalists
Location: 
San Diego Sports Hall, Ford Center, Stanford University
365 Galvez St
Stanford, CA 94305

Date/Time: 
Saturday, 1/5 - Sunday, 1/6
Saturday:  Session 1 (9am-12pm) & Session 2 (1pm-4pm)
Sunday:  Session 3 (9am-12pm) & Session 4 (Friendly Competition: 1pm-4pm)  

Age/Rank Requirement: 
Junior & Adult all belts (6+ years) 

Registration*: 
$129, EARLY Registration (ends at 11:59PM PST Wednesday, December 12th, and comes with a beautiful T-shirt with your size guaranteed) 
$159, Regular Registration

*Current 2018 U.S. National Poomsae Team Members will have waived admission fees for this Poomsae Camp. Please contact our event admin for further details.
Liability Waiver:
Please print, fill out, and bring the following form to the event when checking in. Download link coming soon.

Official Hotel Information:
Hilton Garden Inn Palo Alto: 4216 El Camino Real, Palo Alto, CA 94306
More details on the offical hotel to be posted later.
If you have any questions for this event, please contact our event admin, Albert Jong at albert.jong@mteam.net.
---
FAQs


What do campers typically like about your camp?
Our poomsae camp started back in 2011 and has consistently been one of the biggest poomsae camps in America. This allows our camp athletes to enjoy training alongside with many top athletes locally, nationally, and even internationally. One of the most unique things about our camp is that our camp athletes have the valuable opportunity to train with many members and coaches of the U.S. National Poomsae Team.  See what our camp participants are saying:
https://youtu.be/IPvAaAUUGlc
What is the refund policy?
As much as we would like for you to be with us during the camp, we understand that emergencies do come up. If this is the case, please simply let our event admin know if you are unable to attend our event in a timely and realistic manner. We would be more than happy to process a complete refund to you. 

Are there uniform requirement for the camp?
Yes. All camp athletes are required to wear standard taekwondo uniforms (WT sparring V-neck or poomsae Y-neck).  

Can we wear jewelry, watches, etc.?
During poomsae competition, accessories (jewlery, watches, etc.) worn will not be allowed and may result in a deduction of your score. We also follow the same guidelines at our camp during training.

Can parents and coaches spectate, take pictures, or record videos?
The matted training area is for camp instructors and registered camp athletes only, but we have plenty of free seating for only the immediate family members of the campers. Parents are allowed to take still pictures only in between training sessions. Recording videos is not allowed at any time. Coaches, friends, etc. will not be allowed admission into the training area unless they also properly register as camp participants.
Save This Event
When & Where

San Diego Sports Hall, Ford Center, Stanford University
365 Galvez St
Stanford, CA 94305


Saturday, January 5, 2019 at 9:00 AM

-

Sunday, January 6, 2019 at 4:00 PM (PST)
Add to my calendar