Description
ST. PATRICK'S DAY PARTY BUS
SATURDAY MARCH 16, 2019 !!!ONE DAY ONLY!!!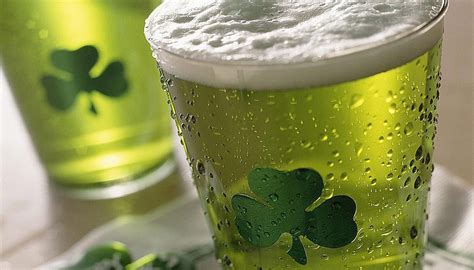 On Saturday, March 16, Savannah will host the very popular St. Patrick's Celebration on the River. This nationally-recognized festival features multiple stages of non-stop live entertainment, as well as interactive games, food, cold beverages and much more. Or join the folks at the City Market for live music, food and fun as they celebrate all things Irish!
LOADING WILL START AT 7:30 A.M. AND WE WILL DEPART @ 8:30 A.M. SHAPE ON 03/16/19
WAL-MART 1436 DOGWOOD DR SE. CONYERS GA 30013
Please be at the pickup location before the bus arrives. The bus will depart promptly at 8:30a.m. We are not responsible for cars left in the parking lot. It is highly encouraged that you have someone drop you off and pick you up.
WE WILL HAVE A FULL DAY IN SAVANNAH ((12:00P.M. TO 12:00A.M.))
We will be back in Conyer's Sunday March 17, 2019 BY 3:30 A.M.


THIS TRIP WILL SELL OUT FAST!!!! SECURE YOUR SEATS TODAY!!
RAIN OR SHINE SAVANNAH PARTY BUS WILL GO ON!!!! NO REFUNDS!!!!!
**PRICES WILL INCREASE AS THE EVENT DATE GET CLOSER** $85.00

Price Includes:
Roundtrip transportation from Conyer's to Savannah
Full Day in Savannah ((12:00 P.M. to 12:00 A.M.))
Games with prizes, Movies and Music on bus
Hush Punch
St. Patty's Day Beads
$10 Outdoor Consumption wristband NOT included
See the city, watch the parades, catch beads, party on Riverwalk, eat great food, and enjoy live music!!
Things To Bring:
PILLOW AND BLANKET

SMALL COOLER THAT CAN FIT UNDER YOUR CHAIR ON THE BUS WITH YOUR BYOB

FOOD AND DRINKS
Important Info:
All payments are non-refundable unless trip is cancelled

Must be 21 years of age or older.

In addition, we are not responsible nor held liable for motor coach malfunctions during the trip.

While this is a party please remember safety first and respect each other passengers.

No illegal drugs will be tolerated if you violate the rule you will be immediately removed from the bus with no refund.

This is a party bus! There will be drinking. Remember to eat before boarding the bus. PLEASE KNOW YOUR LIMIT. Any violent or beligerant riders will be removed from the trip.
MAKE SURE YOU WEAR SOMETHING GREEN....

OUR 2018 MARDI GRAS PARTY BUS TRIP WAS SOLD OUT....
OUR 2018 ST. PATTY'S DAY BUS TRIP WAS SOLD OUT.....
Contact for further info:
Latarsha Sellars: CertifiedTravel Agent (678)-964-5377
4seasonsgetaways@gmail.com

If you want to see photo's and video's on facebook and insterm at: 4seasonsgetaways
IF YOU WOULD LIKE TO AVOID EVENTBRITE FEE'S YOU MY PAY_PAL ME @ PayPal.Me/4seasonsgetaways OR CASHAPP ME @ $4seasonsgetaways