Description
SPRING FORWARD and experience an afternoon of holistic wellness with GYROTONIC®, GYROKINESIS®, pilates, fitness workout, and massages.
BUY A TICKET OR DONATE ONE so that our clients in need can attend, or both!
FOOD, DRINK, AND ALL ACTIVITIES will be included in price. Raffle will be separate. 


HELP US TO RAISE FUNDS to feed more of our families in need healthy food, all while enjoying a Sunday afternoon of wellness.
SCHEDULE
3-3:30 PM Welcome
3:30-4 PM Movement Session 1
Pilates ReformClass
GYROTONIC® Tower Class
GYROKINESIS®
JUVO Board Circuit Class
Daily Stretch Workshop
4:14-4:45 PM Movement Session 2
Pilates Reformer Class
GYROTONIC® Tower Class
TRX Circuit Training
JUVO Board Pilates Mat Class
Nutrition Workshop
5-5:30 PM Movement Session 3
Pilates Reformer Class
GYROTONIC® Tower Class
Kettle Bell Class
Balance Class (JUVO + Beam)
Reflexive Performance Reset (RPR)
5:30-6 PM Closing
Each Movement Session is a 30 minute block where you will receive a holistic approach to movement. Learn new exercises that address opening energy pathways and increasing range of motion in the entire body. Limited Spots are available, sign up for your sessions after you check in at the event! We are looking forward to seeing you there!

SPONSORSHIPS AVAILABLE & RAFFLE ITEMS REQUESTED!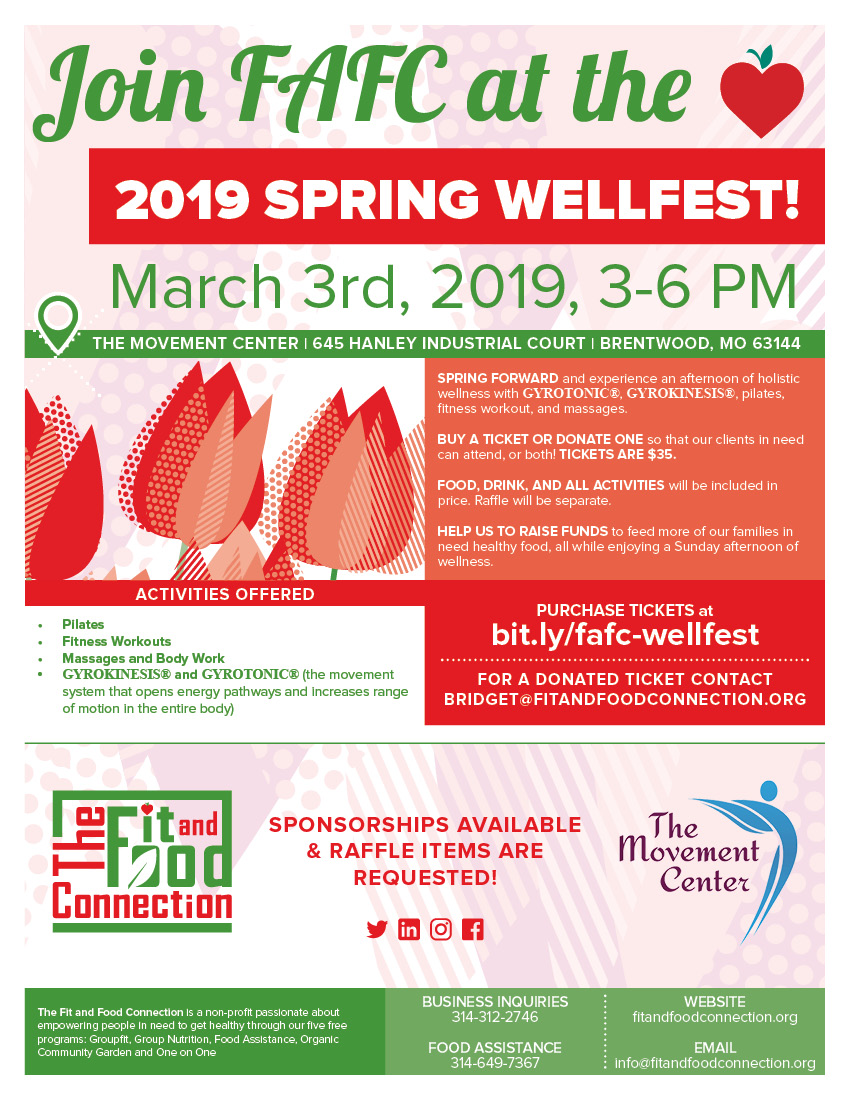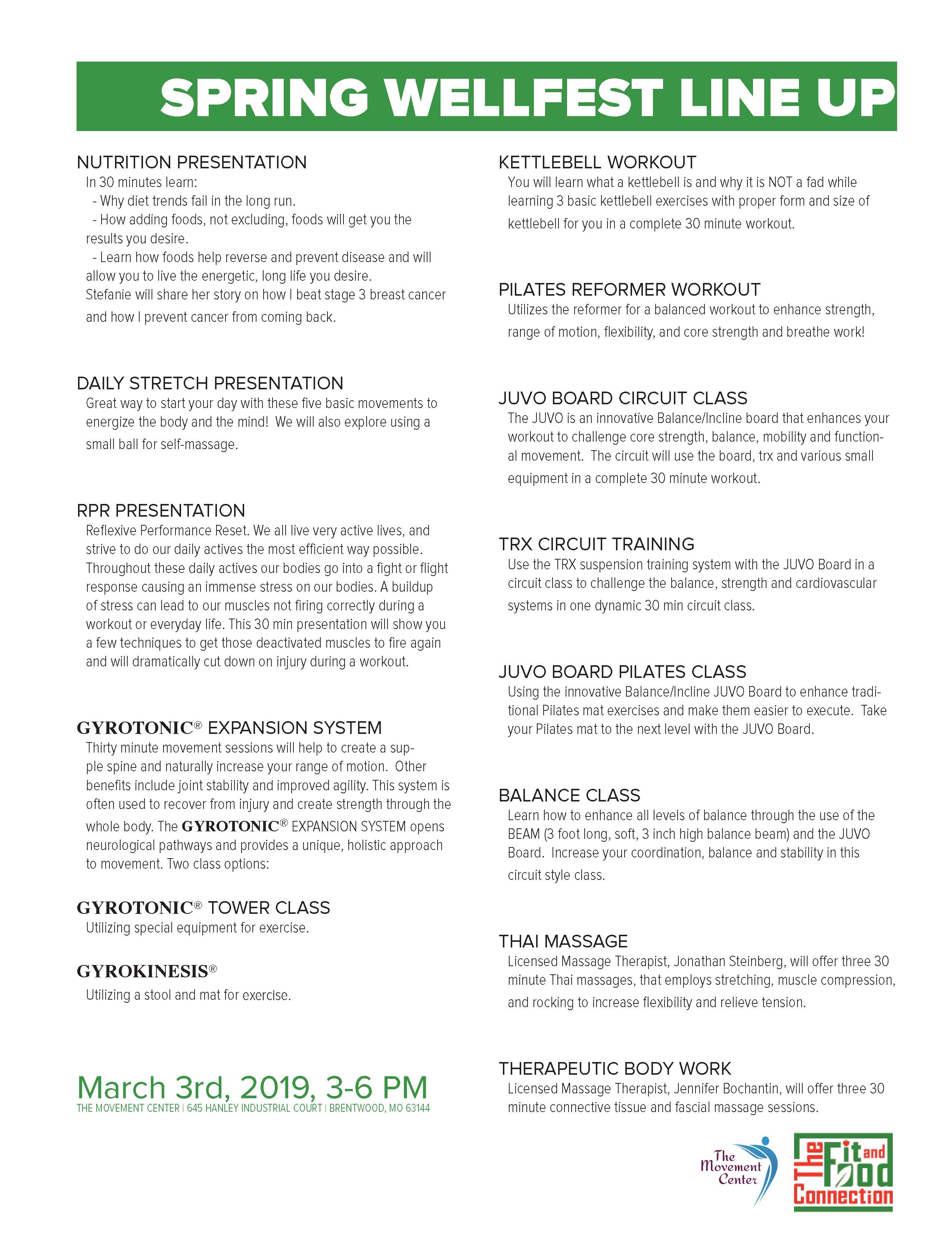 ®