Description
Refuge Recover of Lancaster will open their 2019 Spring Retreat with a regular weekly Refuge Recovery meeting followed by a day of mindfulness. We will be guided by Steve Zappalla in a dharma talk on Wise Effort. Steve is a mindfulness and meditation teacher of Insight Meditation Community of Washington. You can find his bio below. There will also be gentle yoga, meditation, walking mediation and mindful eating. This will be a full day of mindfulness and fellowship. Dress comfortably and bring a yoga mat if you have one.
Steve Zappalla
Steve is a retired Army combat veteran who shifted his focus to a mental
health and spiritual centered lifestyle after 20+ years of active duty service.
Steve held a wide variety of senior level leadership positions as a combat
arms officer throughout his career.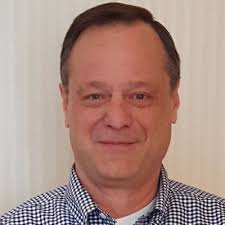 His transition from military to civilian life led him to a deep appreciation and transformative
experience in his new career as a psychotherapist and a certified mindfulness / meditation
teacher.

Steve earned his Ph.D in clincial Counsleing Education and Supervsion (CES) and is a Licensed
Professional Counselor (LPC) in Virginia and DC. He is a nationally approved clincial
supervisor (ACS) and holds certifications in addictions and trauma counseling.

Steve devotes his personal practice and teaches on the benefits of mindfulness and meditation.
He holds regular meditatation classess and retreats throughout the year and integrates
mindfulness into his clinical practice. He frequently speaks to a variety of audiences on the
struggles veterans face as they transition from military to civilian life. Steve also sees individual
clients, facilitates therapy groups, supervises mental health practioners, and provides training to
therpists to work with veterans.

His main focus is on military populations, addiction, and trauma. He is the father of six adult
children and enjoys being a part of their lives.
Ph.D, LPC, NCC
Founder and Clinical Director,
Center for Veterans in Transition, CVIT