Location
Fall Festival Beer Garden
118 S. Main Street
Spring Hill, KS 66083
Description
CornHole has come to Spring Hill's Fall Festival! We will be right by the Beer Garden for a DOUBLE ELIMINATION CornHole Tournament. The Entry Fee is JUST $20 per person ($40 per team) OR $50 the day of the event. Everyone is guaranteed at least 5 games! In Double Elimination each match is "best of 3 games"; if you lose your first match you drop to the Loser's bracket and if you lose your next match you drop to the "Toilet Bowl" - A single elimination tournament where each game is "do or die" and the Toilet Bowl champions get a special prize.
Trophies will be awarded for 1st through 3rd place
Prize money will be dependant on the number of teams as follows:
10 Teams: 1st: $60 2nd: $50 3rd: $40
20 Teams: 1st: $100 2nd: $70 3rd: $50
30 Teams: 1st: $150 2nd: $100 3rd: $70
40+ Teams: 1st: $200 2nd: $150 3rd: $100

We will cap the entries at 50 teams so sign up early!
---
Check out our previous WINNERS!
2018 Champions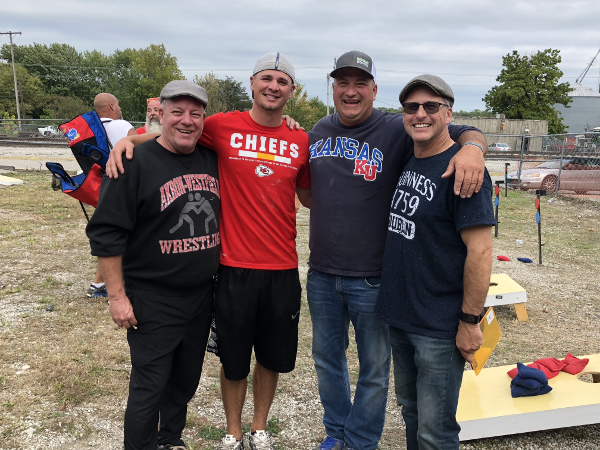 2018 Runners Up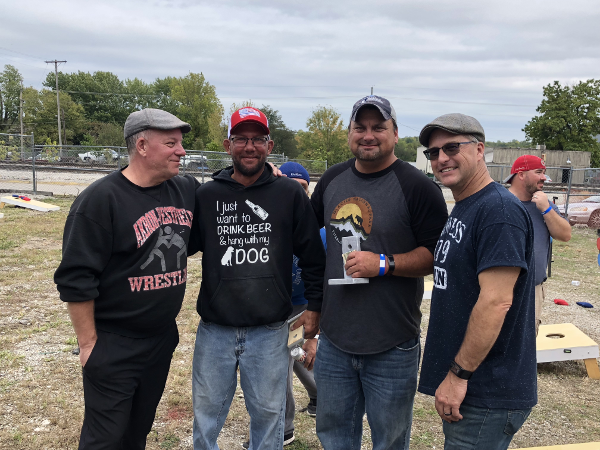 2018 3rd Place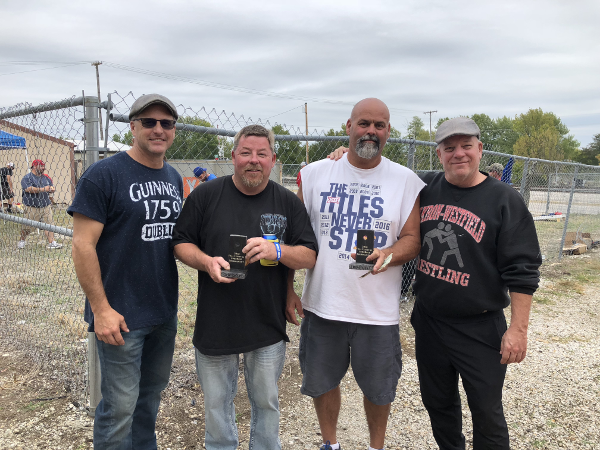 2017 Champions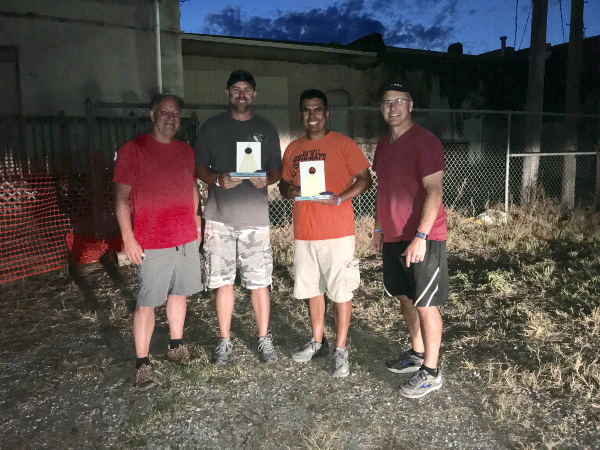 2017 Runner Up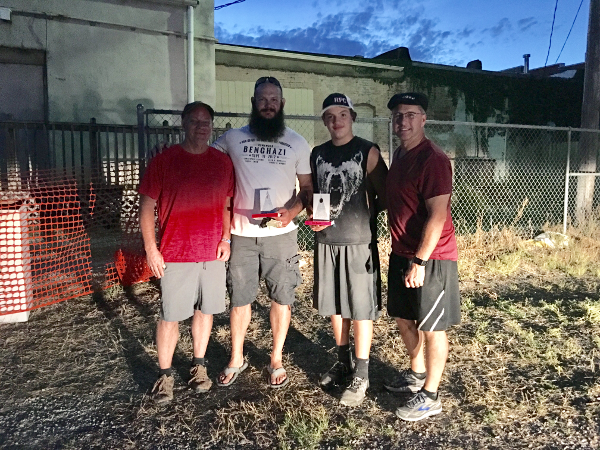 2017 Third Place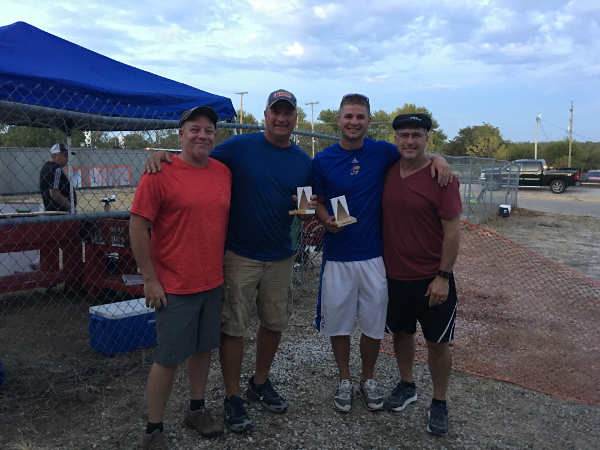 2017 Toilet Bowl Champions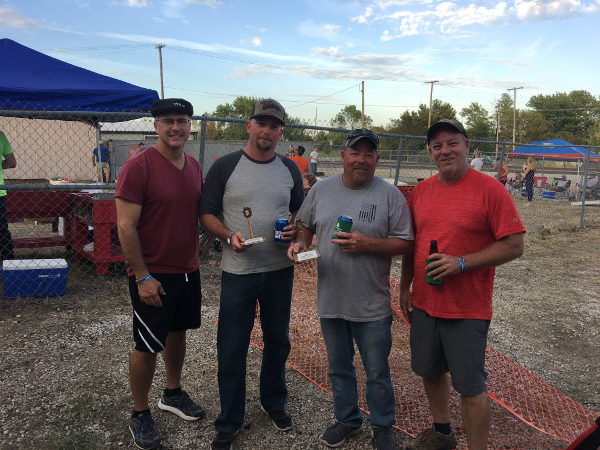 ---
FAQs
Can I be late?
Nope! Don't do it. Boards are available for warm-ups from 9:00am-9:45am and the Mandatory Rules meeting is at 9:45am. Matches begin at 10:00am SHARP and if you signed up and paid in advance we will do our best to keep you from forfeiting a game, but if you show up at 9:45am or later and want to sign up we will already have the brackets set up and you will have to just sit and drink beer.
Do I have to be experienced at CornHole to play?
No! What makes CornHole such a great game is that just about anyone can play! It's not strenuous and allows for conversation and socializing. Even if you've never played before, we will help you, the Fall Festival Tournament will be a great opportunity to try it out in a relatively non-competitive environment. You just can't have a bad time playing CornHole!
How long does the tournament last?
Of course that depends on how far you go in the tournament and It's hard to say without knowing how many teams to expect. In pevious tournaments we have hosted a 25 team tournament has gone approximately 5 hours. We have 10 sets of boards and we think we can run a 50 team tournament in less than 8 hours. If we get that many teams we will have a 30 minute time limit per game. We don't really expect 50 teams but we think that would be a blast!
What are the rules for the CornHole Tournament?
We play by the American CornHole Organization rules. A bag in the hole is worth 3 points, a bag on the board is worth 1 point. Points cancel so if you have one in the hole (3 pts) and your opponent has one on the board (1 pt) you will get 2 pts (3 pts - 1 pt = 2 pts). Games are played to 21 points.
You can Download our rules here: http://kcmunchies.com/documents/cornholerules.pdf.
What kind of equipment do you use?
Our boards meet the standards for the American CornHole Organization. Our bags are 6" Canvas (Duck Cloth) bags filled with 15-16 oz corn-filled 6" bags ofeed corn. We have 10 sets of identical boards 2 ft x 4 ft with a 6" diameter hole and a center brace to reduce bouncing.
Are there ID or minimum age requirements to enter the event?
There is no age minimum but this will be in an area that allows beer to be purchased from the beer garden. Underaged drinking will not be tolerated.
Can I bring my own beer to the event?
No. Sorry, beer will have to be purchased in the beer garden and hey, that money is a fundraiser for a good cause so why not?
How can I contact the organizer with any questions?
Call or text Mike Hart (913) 208-1551 or Eric Boyle (913) 238-1893 - Please leave a message if we don't answer.
Do I have to bring my printed ticket to the event?
Your ticket has a QR Code that we scan to check you in to the event. You may bring a printed copy or just pull it up on your smart phone or tablet and we can scan it.
Is my registration fee or ticket transferrable?
Sure. We honestly don't care who plays as long as the ticket is payed for. We are just looking for people that want to have fun and enjoy a little friendly competition.